L'équipe d'ENTREPRISE est composée d'étudiants en dernière année du programme de Commercialisation de la mode, sélectionnés par la faculté au cours de leur deuxième année d'études. L'équipe travaille en collaboration avec la productrice de l'événement, Yolande Nesseth, et le directeur de la création, Andrew McNally. Ensemble, l'équipe vise à organiser, planifier et coordonner un événement autofinancé, offrant à tous les diplômés une visibilité maximale parmi leurs pairs et les membres influents de l'industrie de la mode.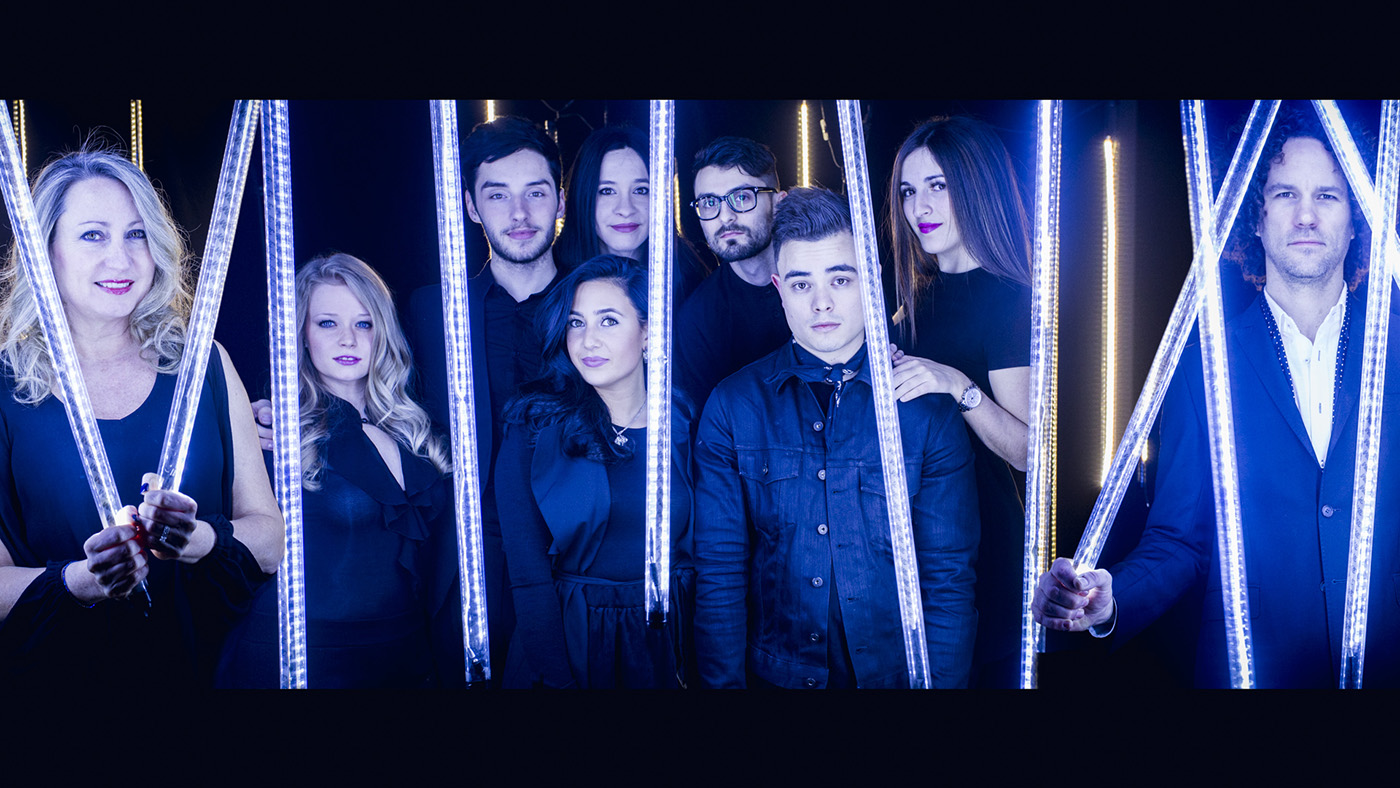 The ENTREPRISE panel of judges is composed of professionals from the fashion industry who share their wisdom and experience in evaluating the business concepts of our graduates.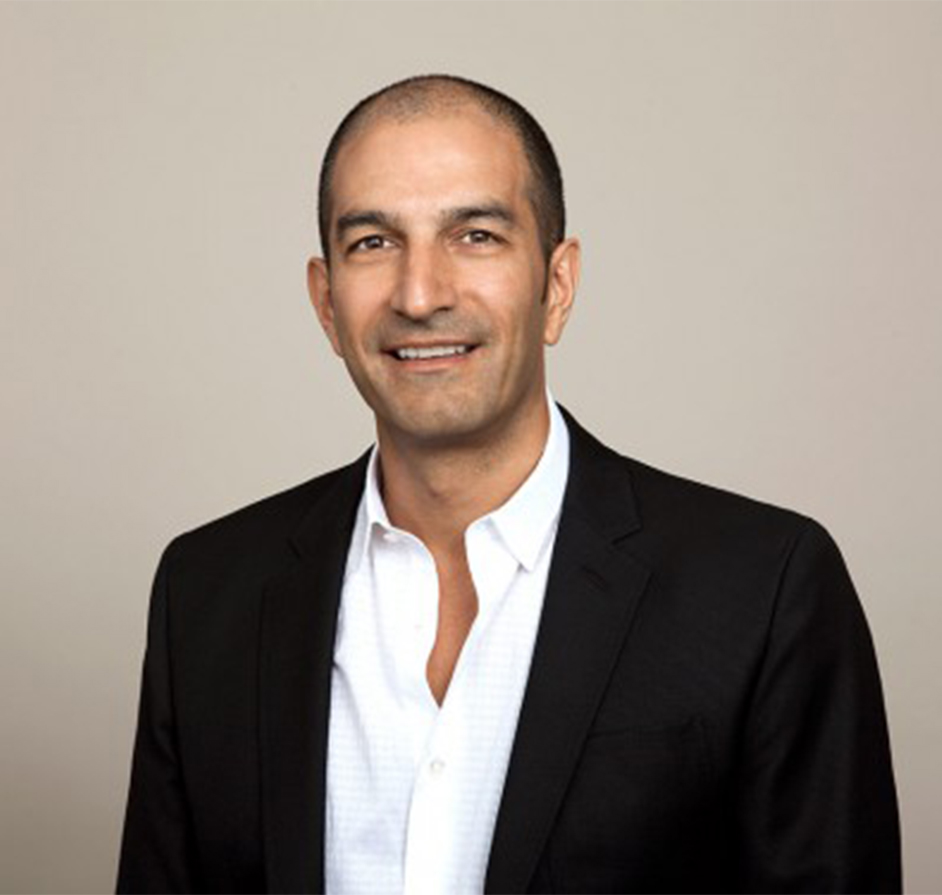 Andrew Lutfy
Owner and CEO,
Groupe Dynamite
Andrew Lutfy is the dynamic and driving force behind the Garage and Dynamite brands. Andrew joined the company in 1982 at the age of 18 as a stock clerk. He quickly took an active management role which covered most functional areas of the business and acquired a minority ownership interest in the company. In 2002, he became the sole owner of Dynamite Group Inc. To date, he is credited for having developed the vision, as well as the company's international growth, from 3 stores to more than 250 stores.
His leadership, vision and implication continue to propel and empower his team every day.
« As everyday passes I'm more and more impressed with your generation. You guys are going to kick a$$! »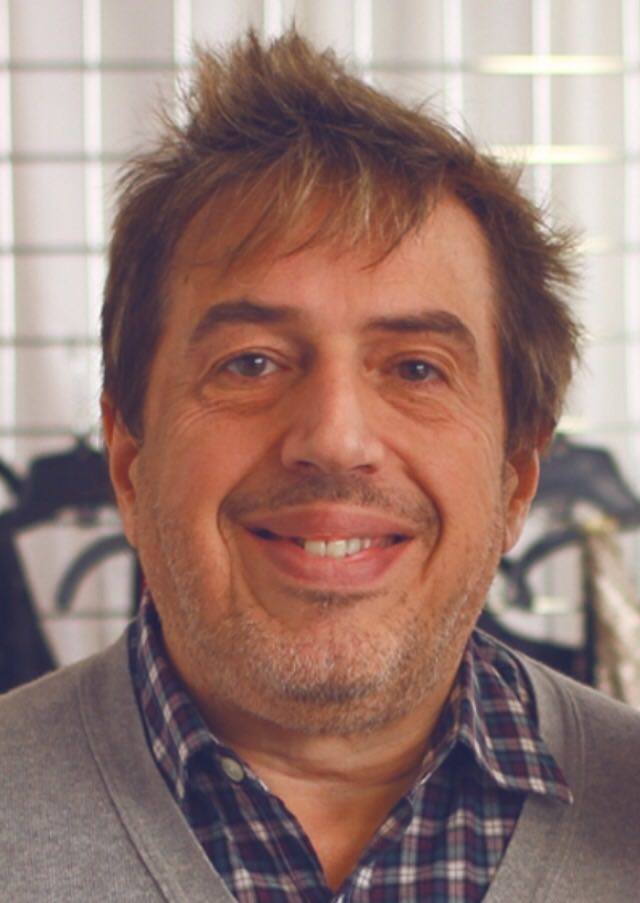 Franco Rocchi
Executive Vice-President,
Le Château Inc.
Franco Rocchi is the Senior Vice-President of Sales and Marketing at Le Château Inc., where he began his retail career 25 years ago. Franco is proud to be part of a global team that has elevated Le Château to one of Canada's most respected, successful and fashion-focused brands. With the recent international expansion of Le Château's chain of specialty stores, Franco Rocchi and the entire team look forward to a continued profitable and shining future.
Mr. Rocchi is also the proud President of the Conseil Regional des Ages Italo-Canadiens, a board that governs the activities of 75 Italo-Canadian Golden Age Clubs, which maintains a membership of over 12,000 members.
« Entreprise represents the best of the best of today's québécois students. »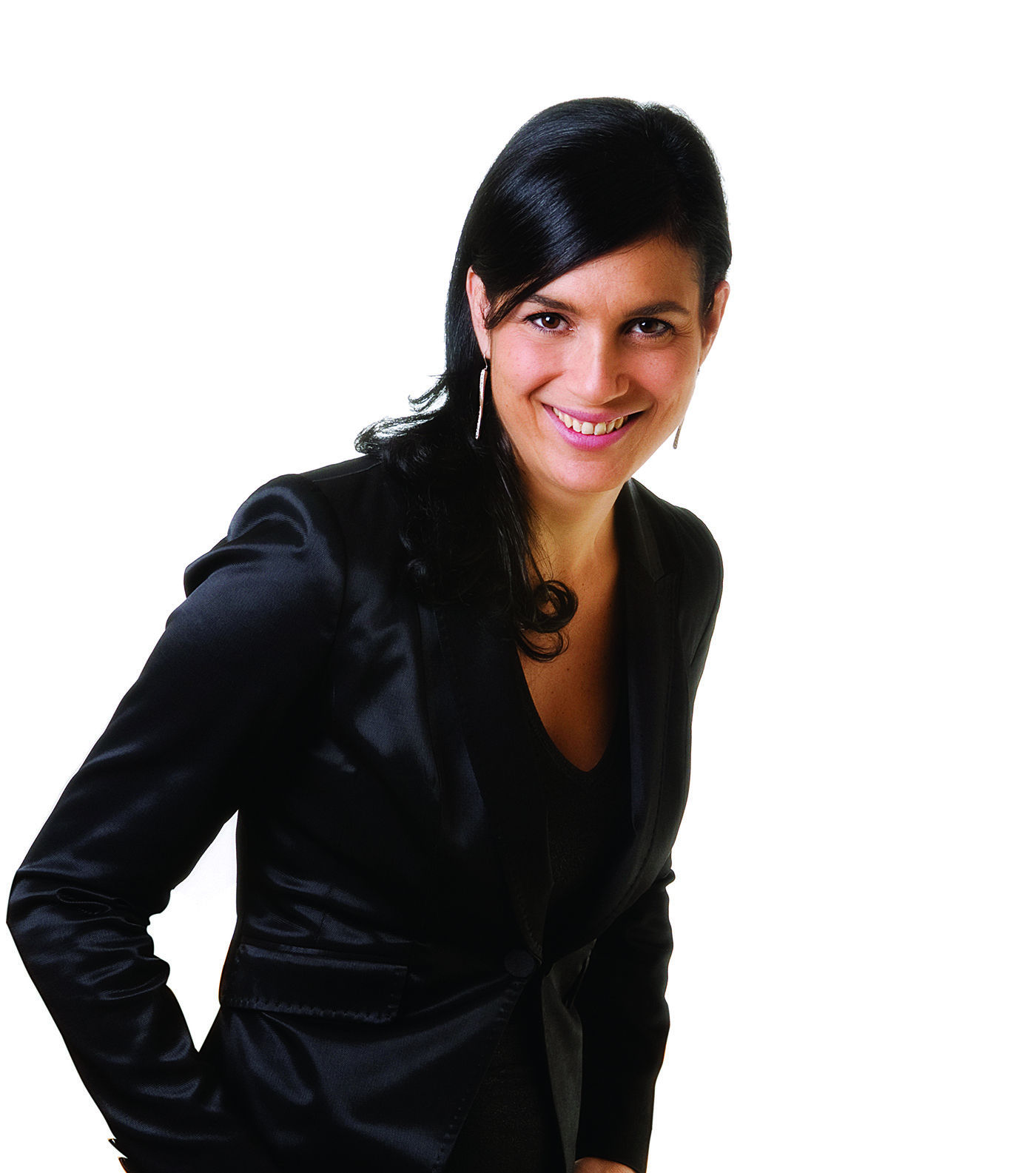 Debbie Zakaib
Executive Director,
La grappe métropolitaine de la mode
Debbie Zakaib is the Executive Director of La Grappe Métropolitaine de la Mode. She holds a masters degree in Marketing from HEC Montreal whose thesis explored Fashion Marketing in Quebec. After working for the Federal Office of Regional Development-Quebec, promoting Quebec designers, she gathered over 10 years of experience as a manager in the areas of marketing and product development at l'Oréal, Coca-Cola and Johnson & Johnson. In addition, Debbie published a weekly blog for Clin D'oeil magazine and was the «Urban Journalist» at ICI Radio-Canada. Committed and passionate, she sits on several boards such as the Contemporary Art Museum of Montreal's' foundation, spearheading their annual ball. Avid art collector, Ms. Zakaib also organises the Contemporary Art Festival of Saint-Lambert as their official spokesperson.
« It's comforting to see who the entrepreneurs of tomorrow will be in our industry. Bravo! »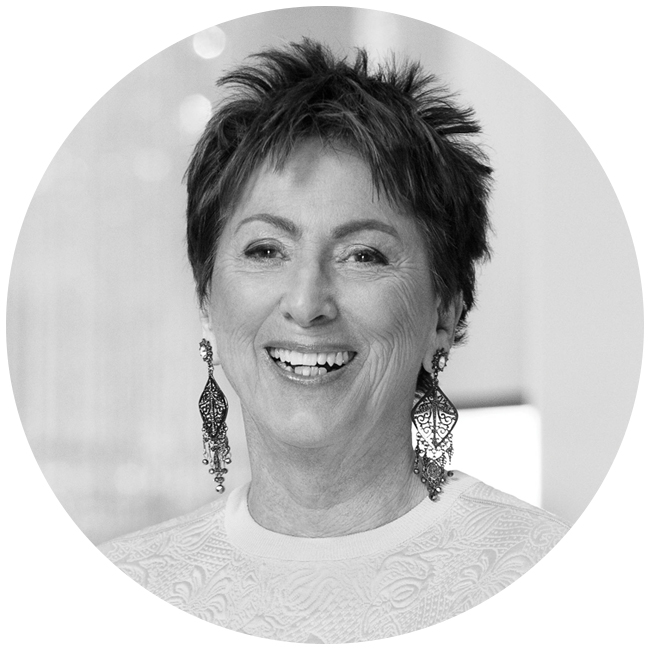 Joanne Nemeroff
Senior Vice-President,
Ogilvy | Holt Renfrew Montréal
With more than 30 year experience in the retail industry, Joanne Nemeroff is a dynamic and inspirational leader with a reputation for revitalizing highly divergent retail entities and driving bottom-line results. Competitive leader who effectively utilizes resources to achieve key objectives and facilitate the lasting success of an organization, Joanne is a North American business commuter that gets things done at an impressive pace. The multiple roles that she occupied as President at Limited Brands Canada; President at La Senza; Group Vice President at Aldo Group; President at Pennington and Senior Vice President at Sears Canada – Women's, Men's and Children's Apparel allowed her to become a charismatic business architect and a high-level strategist. Today, as a Senior Vice President at Ogilvy | Holt Renfrew Montreal, her role is to take the rich heritage of these 2 separate brands and to combine and transform the "New Ogilvy store" into the largest and most luxury specialty store in Canada.
« I'm inspired and grateful to see such a wonderful group of young people coming in to our business. We need you! »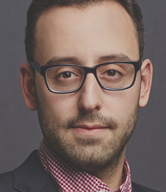 Hicham Ratnani
Co-Founder & COO,
Frank & Oak
Hicham Ratnani is a serial entrepreneur with a passion for consumer products and building companies front the bottom up. As the co-founder and COO of menswear e-tailer Frank & Oak, Hicham leads the brand's operations, logistics, technology, and member services teams. He prides himself on being a "numbers guy" who uses data intelligence to improve the customer experience, but is also a team leader and motivator, creating company culture behind the scenes.
Hicham made his first dollar—online, no less—at the age of 13, and instantly became determined to start his own business. A high school (and later collegiate) football player, he brought his quick instincts and team leadership skills off the field to launch his first registered company while still in high school.
After graduating from McGill with a Bachelor's Degree in Electrical Engineering, Hicham became a technology strategist at Deloitte. He later left his corporate life to co-found Frank & Oak, living by his father's mantra that "it's better to make a cent on your own than a dollar from a check." In just a short thirty months, he's successfully transformed the online brand and retailer into a menswear destination for the digital generation.
« Remember you can do anything you want and be anything you want, so go after it! »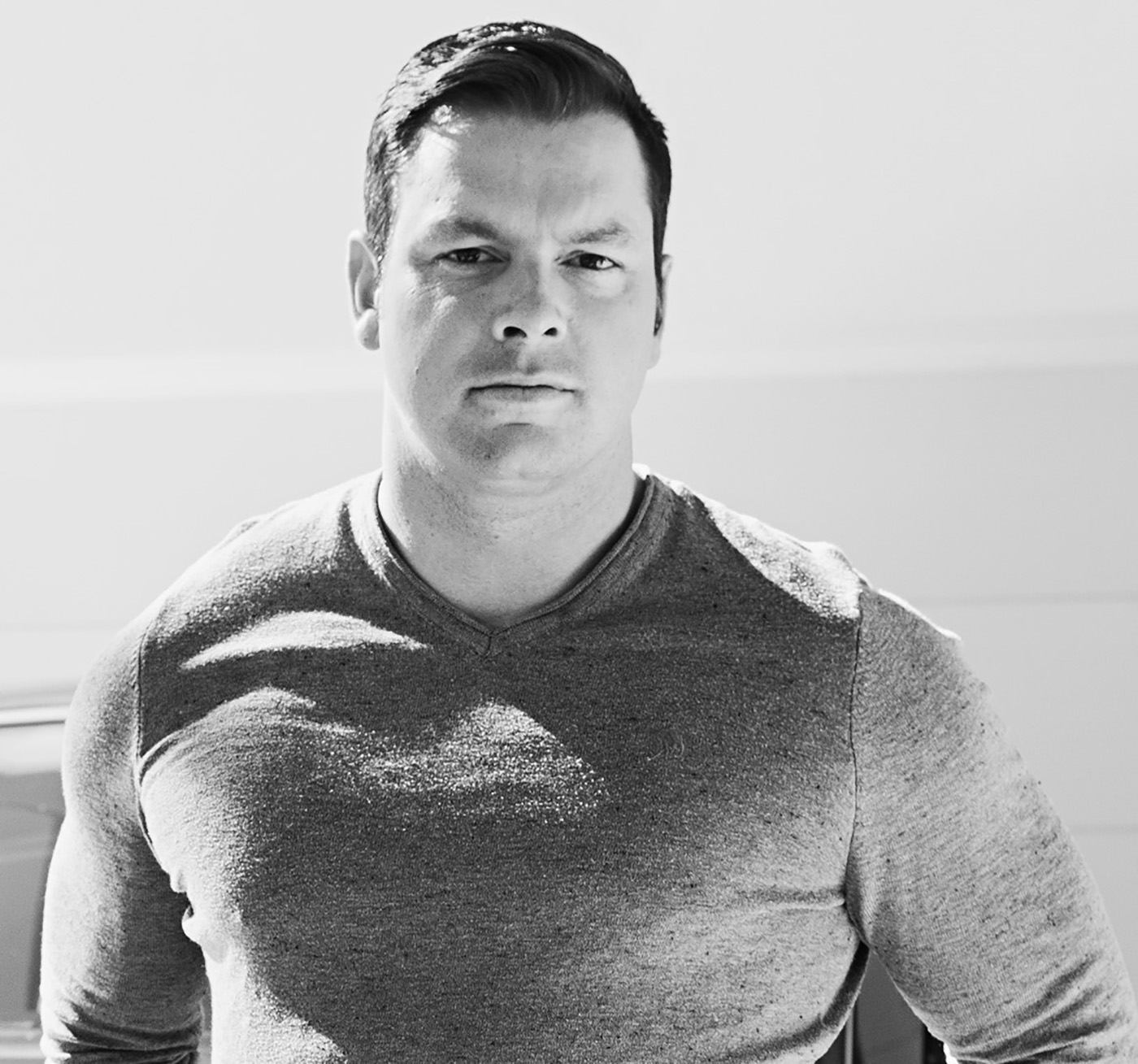 Jean-François Comeau
Président,
Mahée Parfums
At the early age of 22, Jean-François Comeau founded his first online company. Six years later, in 2008, he sold the company to found Mahée Parfums alongside Mahée Paiement. Today, their company boasts over 120 products available in over 850 points of sale. Mahée Parfum will proudly open its first flagship store in Montréal, on Ste-Catherine street in Spring 2016.
« Impressive to see the quality of your presentations, the work behind it and the research. Huge congratulations! »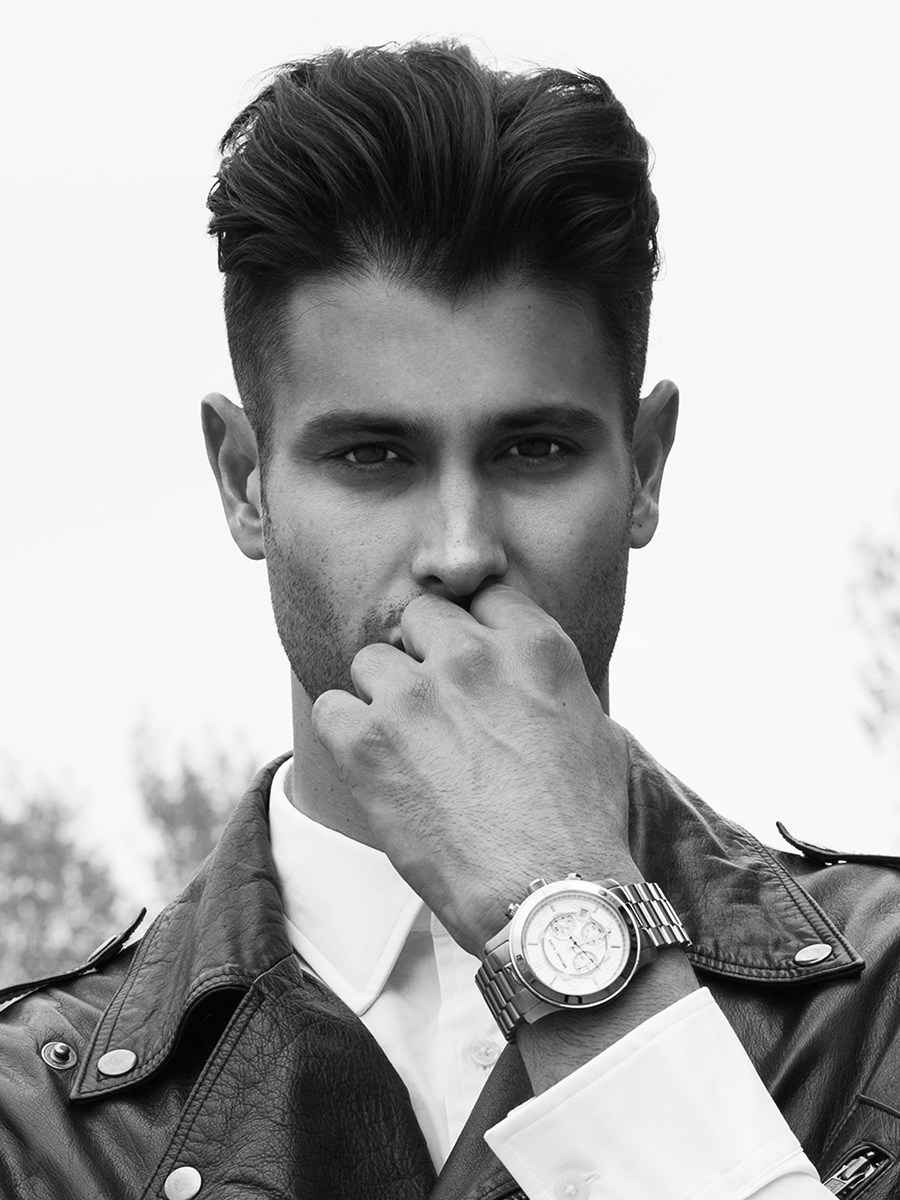 Vito Cassotta
Senior Retail Buyer
Michael Kors
Vito Cassotta is a Senior Retail Buyer for Michael Kors Canada. He graduated from LaSalle College in 2004 and continued his education at McGill University in Public Relations Management while working for brands such as Levi Strauss & Bestseller Canada where he played a crucial role in the expansion of Jack & Jones retail stores. After 5 years with Bestseller, he made the move to Michael Kors Canada in 2013.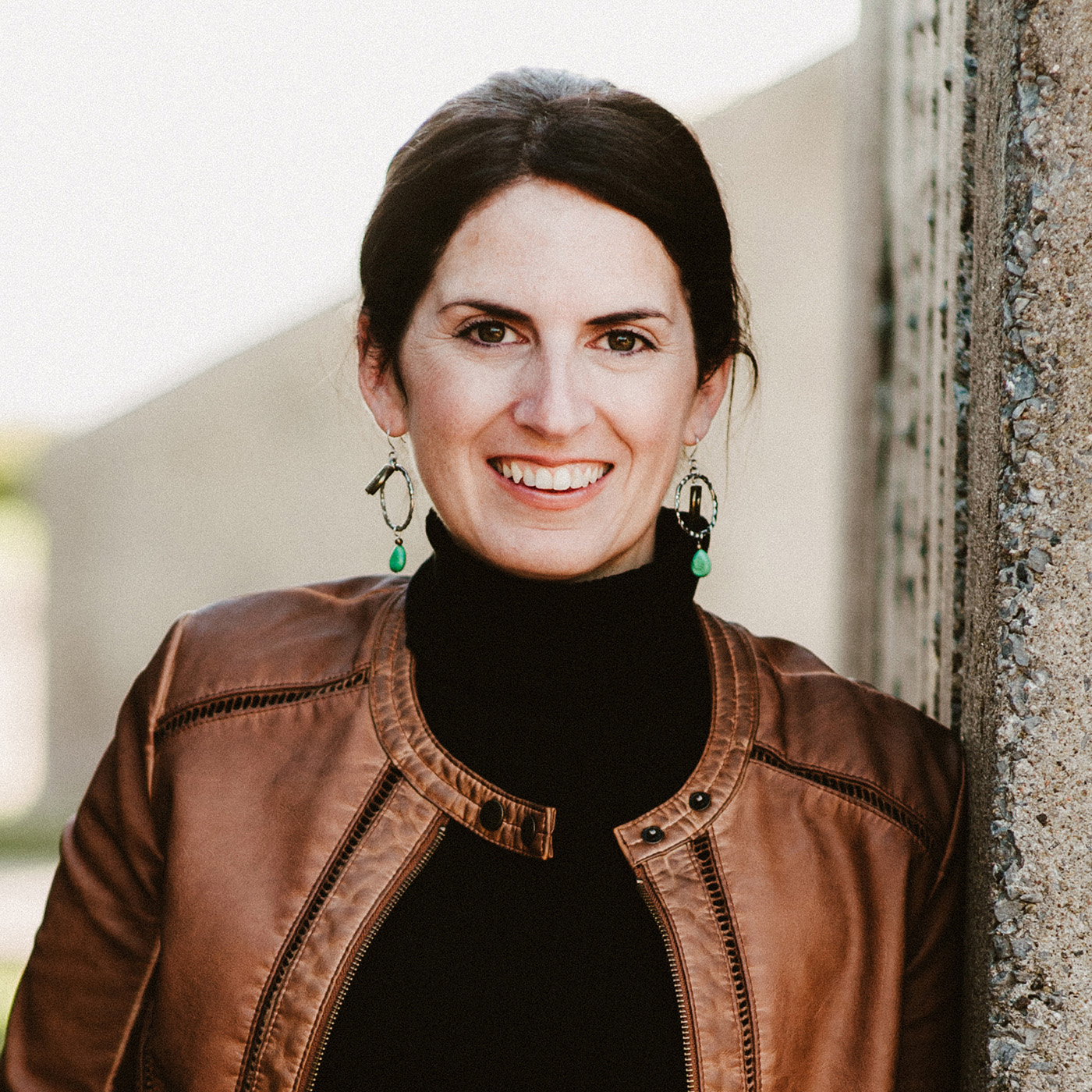 Tammy Hattem
Founder & Owner
Raphaël U
Growing up in a family very much involved in the manufacturing of clothes in Quebec, the garment industry has always fascinated Tammy Hattem. After finishing her studies in fashion merchandising at the LaSalle College and with a few years of work under her belt, she founded, in 2001, her own company designing, producing and distributing collections of school uniforms. Within 15 years, the company has become one of the most important players in its industry and dresses around 60 000 people annually. Its creative and innovating team designs durable clothes and has always relied on three fundamental principles: style, durability and expertise. With three stores (Blainville, Montréal, Brossard) and over 10 service counters, Raphaël U is a true success story and has become THE reference for school uniforms in Quebec!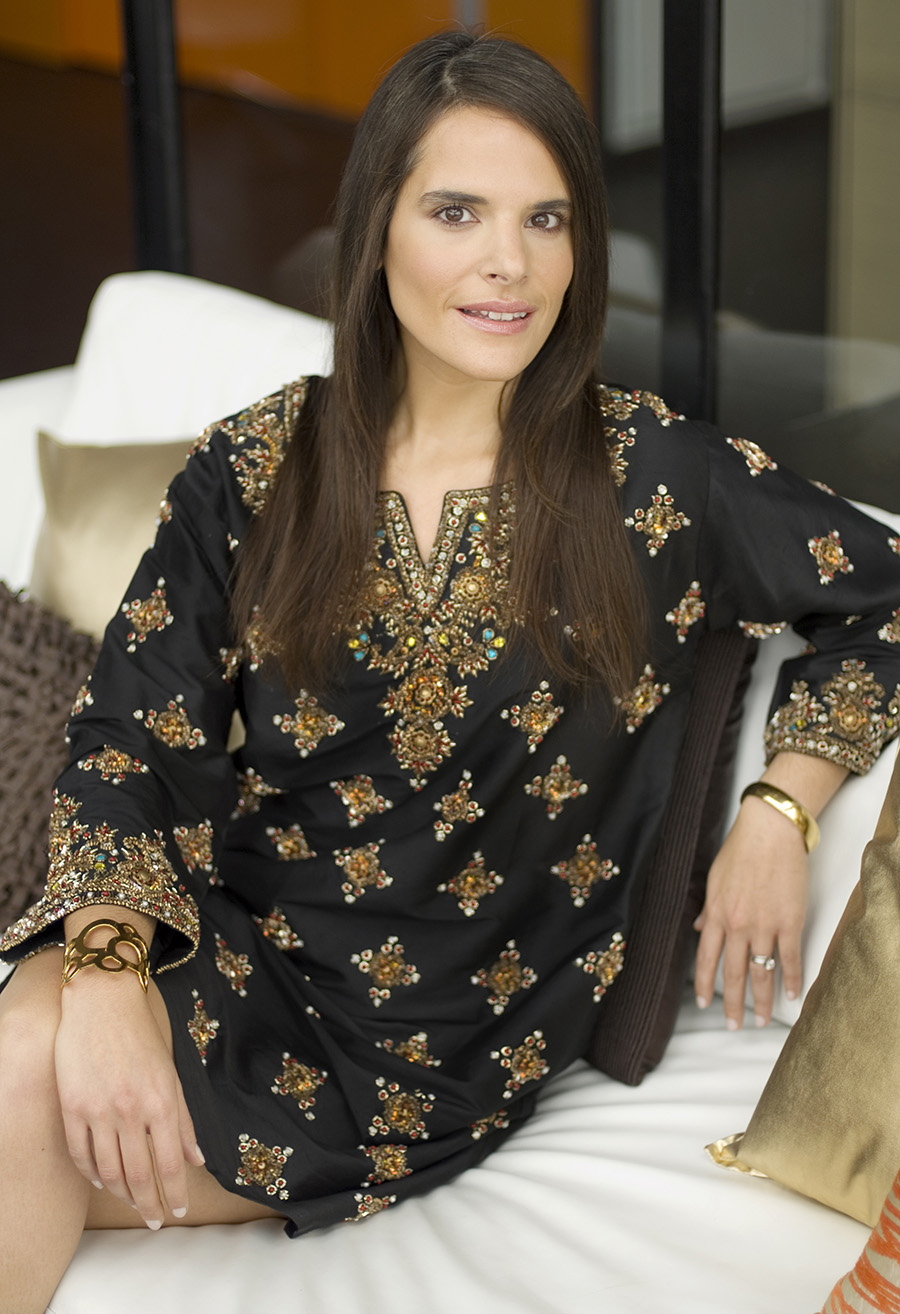 Maria Varvarikos
Founder and President
ZOÏ Agency
Maria Varvarikos has more than 20 years of public relations and marketing experience. Prior to founding ZOÏ Agency in 2000, Maria studied at Concordia University where she received her bachelors in Marketing. She then went on to serve as the Director of Promotions for Ocean Drive Magazine. Inspired to establish her own enterprise in order to fully engage her passion for brands, Maria launched ZOÏ Agency to great Success.
With offices in New York and Montreal, and soon to open in Toronto, Maria and her team have been an integral part of the successful launches and branding initiatives behind top fashion, beauty, travel and lifestyle brands such as, WANT Les Essentiels, Maison Kitsuné, H&M, Tiffany & Co., KORRES, and more.
Motivated by the brand story above all else, Maria takes pride in her unorthodox approach to public relations: Extracting the essence of the brand, highlighting their story, and communicating their uniqueness in innovative ways. Maria strongly believes that public relations efforts can only be as successful as the strategy and personal relationships they're built on, and it's this outlook that keeps her and her team at ZOÏ Agency deeply committed and enthusiastic in their work.
Maria is involved in key organizations including the Canadian Center of Architecture and Montreal Museum of Fine Arts. Maria is also the recipient of the 2010 Entrepreneur of the Year Award by the Hellenic Board of Trade and has been featured in many publications as a recognized expert in her field in many publications as a recognized expert in her field.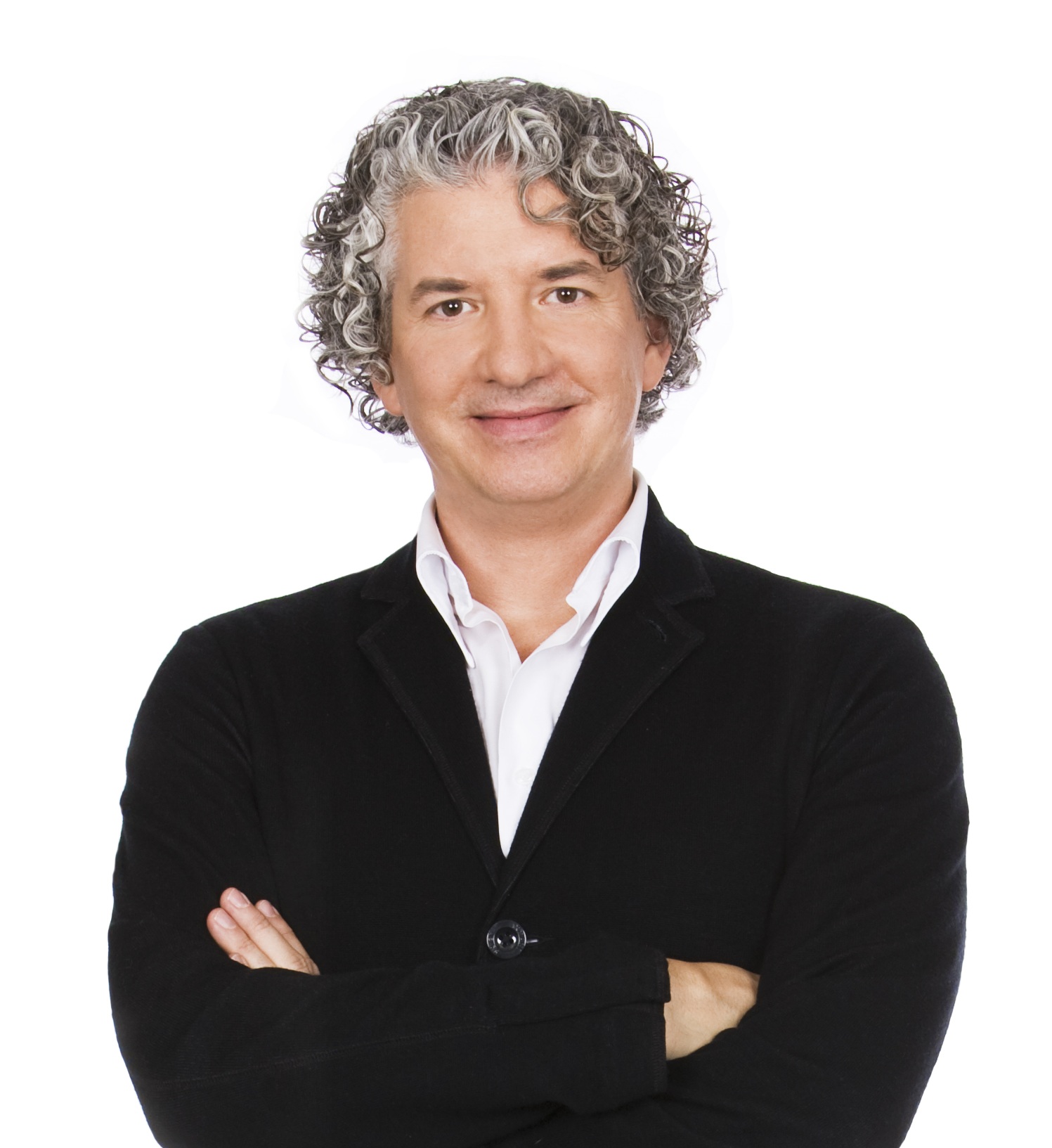 François Bousquet
Director
Fashion School, LaSalle College Montréal
A fashion design graduate from LaSalle College, he worked as a designer in the industry and workshop leader for a Quebec creator before becoming a teacher. Director of the International School of fashion, arts and design at LaSalle College for over 17 years, he has been involved with the steering committee and the metropolitan cluster of fashion, to promote and develop the fashion industry, in Quebec and Canada.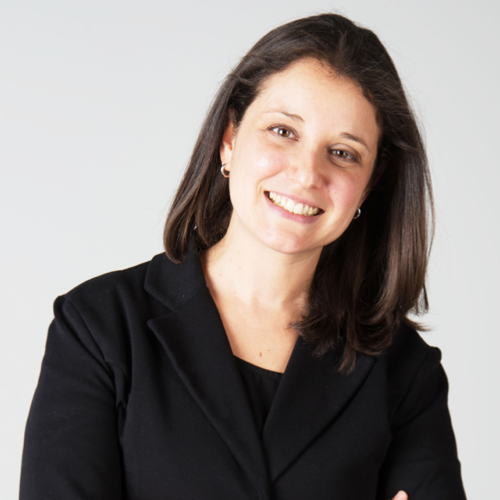 Kelly Solti
Senior Marketing Manager
Ardene
Kelly completed her Bachelor's degree at the John Molson School of Business, specializing in Marketing. After graduation, she worked for a promotional company handling many different projects and maximizing the opportunity of working for a small business.
After three years, Kelly made the leap from a small company to a major fashion retailer when she moved on to La Senza as Marketing Manager where she led key strategic marketing initiatives. During this time, she earned a graduate certificate in International Business from McGill University. She stayed with La Senza for over six years.
Kelly is now Senior Marketing Manager at Ardene where she has played a key role in shaping the evolution of the Ardene brand for the past four years. Her passion, dedication and commitment to the organization shines every day.
Ardene is one of Canada's top retail destinations with over 400 stores in North America and Kelly is proud to be part of the company's success. She has developed and led all marketing strategies for the brand's international expansion and has been able to put her international business certificate to good use.
She sits on the Board of Directors of Ardene Cares, a foundation that supports a variety of charitable initiatives across Canada that makes a difference within our community.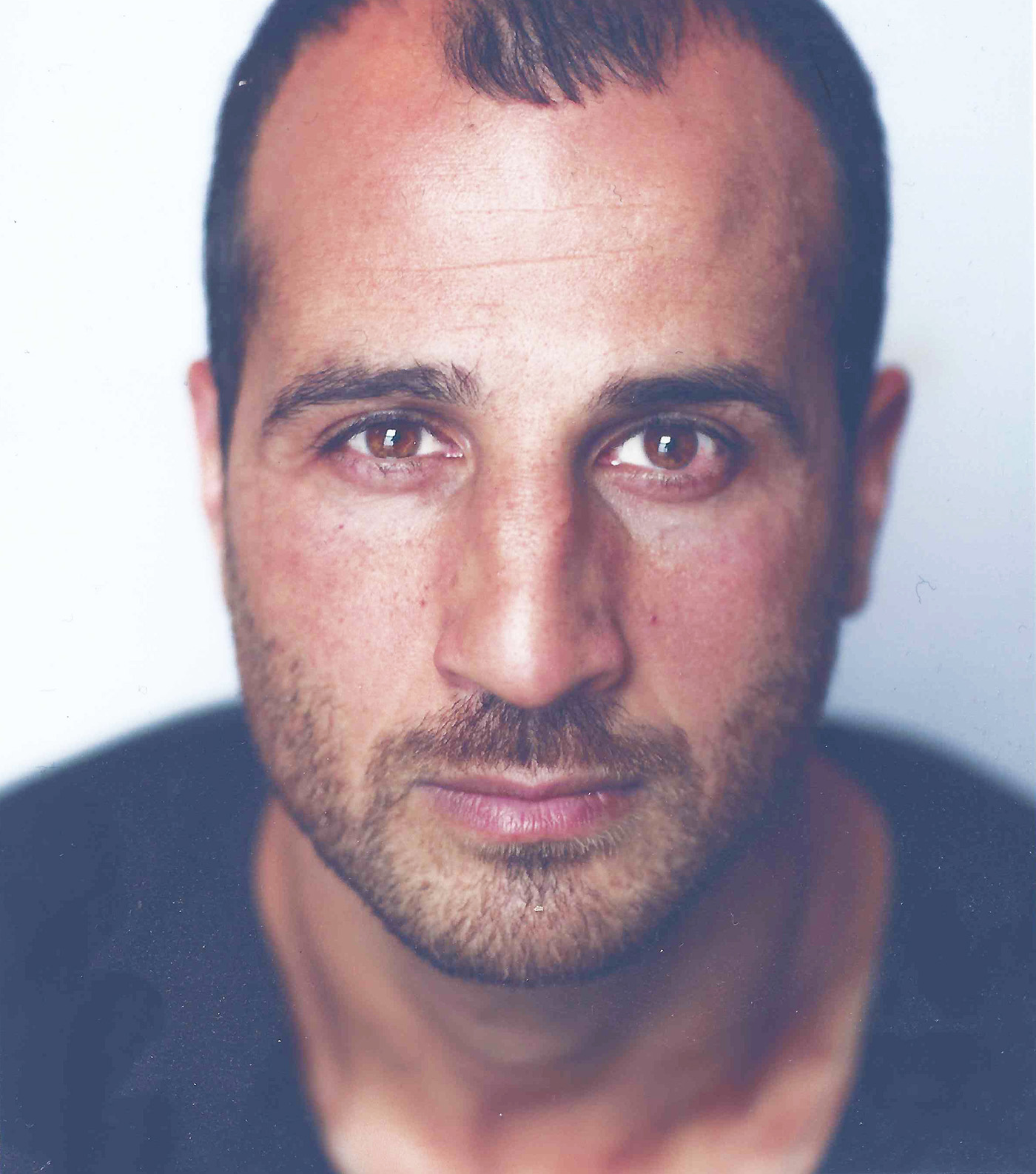 Deniz Demir
Owner and founder
Stylepool
From Denmark to Italy, Deniz has traveled the globe meeting retailers, designers, and manufacturers. For more than 15 years, he has successfully touched the many sides of the business of fashion, giving him an exceptionally all encompassing view of a multi layered industry. Whether in sales or marketing this overachiever has helped large, international companies like the Sixty Group and Bestseller come to prominence.. However this was not enough to quench his ever growing passion for brand building. Being idea driven, Deniz decided to risk it all and leave a peak career job to start his own business and bring his vision to fruition. After furthering his business knowledge and successfully securing financing, he launched a journey of his own. Inspired by his travels he recruited some talented Scandinavian designers and brought their cutting edge designs to the North American market where they are currently distributed to more than 100 stores across the continent. Going 5 years strong now, Stylepool has curated some of the best street and lifestyle brands from around the globe, exclusively representing Australian, Singaporean, German and Danish brands…and if you ask Deniz, he's just getting started!
L'équipe ENTREPRISE souligne le succès d'un ancien diplômé du programme de Commercialisation de la mode qui évolue depuis plusieurs années dans son domaine et inspire la relève de demain.
LAURÉAT DU PRIX D'EXCELLENCE ENTREPRISE 2016
Deniz Demir
Finissant du Collège LaSalle en 2006
Propriétaire de Stylepool
Web Site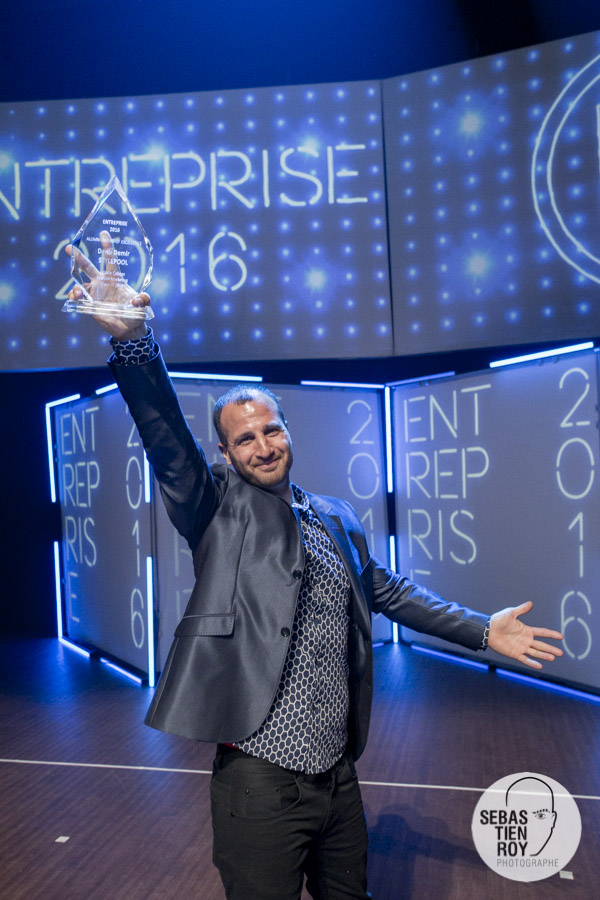 « S'il y a une chose que j'ai appris de cette expérience phénoménale c'est que le Collège LaSalle garde toujours un oeil sur vous! »
« Allez-y! Vous êtes maître de votre destiné. Arrêtez d'espérer et atteignez vos objectifs, sans attendre qu'ils s'atteignent eux-même. »
Entreprise donne au suivant 2016
Hier, l'Équipe a fait leur dernière donation au Centre Communautaire Tyndale St-Georges dans le cadre de l'initiative ENTREPRISE Donne Au Suivant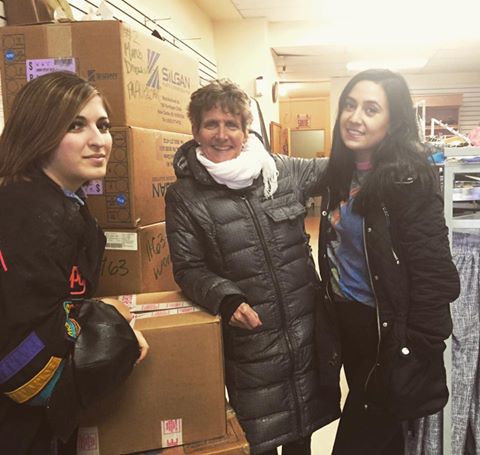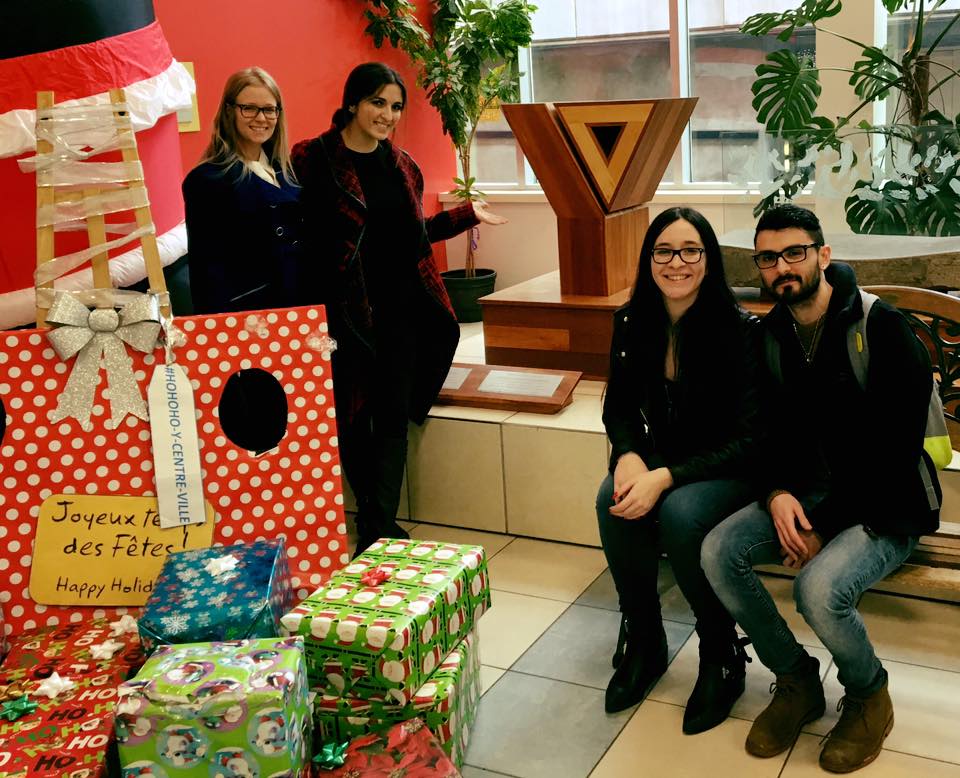 Les Fêtes sont à nos portes et quel meilleur moment pour Donner Au Suivant? Pour l'occasion, l'Équipe ENTREPRISE 2016 est passée, vendredi dernier, au YMCA Centre-Ville pour offrir 8 boîtes pleines de vêtements et d'accessoires pour l'hiver aux Montréalais dans le besoin!
A
Ainslie, Sarah (ÉQUIPE Front Row)
Alaoui Chrifi, Sofia (ÉQUIPE À Vos Marques)
Albuquerque, Natalia (ÉQUIPE À Vos Marques)
Ambeault, William (ÉQUIPE Matières Essentielles)
Arcidiacono, Francesco (ENTREPRISE 2016 ÉQUIPE)
Arcobelli, Enza Elena (Minko ÉQUIPE)
Armutlu, Karina (Minko ÉQUIPE)
Arsenault, Nicole (Transparence ÉQUIPE)
B
Baabou, Hanane (ÉQUIPE À Vos Marques)
Balde, Djoulia (La Mer Maternity ÉQUIPE)
Beina, Valentina (La Mer Maternity ÉQUIPE)
Belgarde, Sandra (ÉQUIPE uni)
Bellanger, Estelle (ÉQUIPE Les Infidèles)
Bergeron Noël, Sukanya (ÉQUIPE uni)
Bitar, Raya (Minko ÉQUIPE)
Bois, Sammy-Joe (ÉQUIPE Borëe)
Boland, Emmanuelle (Lumii ÉQUIPE)
Brabant, Sarah (ÉQUIPE Aventure Pomme Grenade)
C
Caballero Sanchez, Ana Paula (Transparence ÉQUIPE)
Cabrera Zacarias, Yamel (La Mer Maternity ÉQUIPE)
Campeau, Claudine (ÉQUIPE Borëe)
Chouinard, William (ÉQUIPE uni)
Christensen, Bradley (KIDS KRATE ÉQUIPE)
Collante, Andrea (La Mer Maternité ÉQUIPE)
Cormier, Méléna (ÉQUIPE Borëe)
Croteau, Charlène (ÉQUIPE Borëe)
Cruz Sanchez, Jenifer (ÉQUIPE uni)
Cybulkiewicz Cortes, Dina Esther (Transparence ÉQUIPE)
D
Dallaire, Alex-Sandra (ÉQUIPE Matières Essentielles)
D'Alleva, Samantha (CAPSA ÉQUIPE)
D'Almeida, Ayele Mireille-Urbain (ÉQUIPE À Vos Marques)
Dansereau, Melissa (ÉQUIPE Les Infidèles)
Dargan, Janila (ÉQUIPE uni)
Dey, Payge (Transparence ÉQUIPE)
Dompierre-Quinn, Marie-Laurence (ÉQUIPE Matières Essentielles)
G
Garabito Jimenez, William (Mink ÉQUIPE)
Geronimo-Tejeda, Lisbeth (La Mer Maternity ÉQUIPE)
Girasole, Timeri (ÉQUIPE Anesi Sport)
Goulet, Olivier (ÉQUIPE Matières Essentielles)
Gomes, Kendra (Lumii ÉQUIPE)
Grilli, Giulianna (ENTREPRISE 2016 ÉQUIPE)
Grose, Brittany (Transparence ÉQUIPE)
Grubb, Sarah (Transparence ÉQUIPE)
H
Hardy, Marilou (ÉQUIPE Borëe)
Harrisson, Katrina (KIDS KRATE ÉQUIPE)
Harvey, Florence (ÉQUIPE Matières Essentielles)
Hernandez, Roxanne Chloé (Minko ÉQUIPE)
Houle, Anne-Frédérique (ÉQUIPE Handsome)
Huard, Marie-William (ÉQUIPE Front Row)
Husereault, Jennifer (La Mer Maternity ÉQUIPE)
I
Iannetta, Jessica (ENTREPRISE 2016 ÉQUIPE)
Ifrah, Stéphanie (Intrepidity ÉQUIPE)
Ioannou, Anthony (KIDS KRATE ÉQUIPE)
J
Joannette, Crystel (ÉQUIPE Front Row)
Jiang, Chenqi (KIDS KRATE ÉQUIPE)
L
Lafortune, Katherine Sophie (Carrie's Closet)
Langlais, Jessica (CAPSA ÉQUIPE)
Lapointe-Hadwin, Allison (Transparence ÉQUIPE)
Laroche, Jordan (ÉQUIPE Matières Essentielles)
Laurent, Naama Athalie Maruarii (ÉQUIPE Matières Essentielles)
Lavigne, Gabrielle (ÉQUIPE Borëe)
L'Écuyer, Catherine (ÉQUIPE ENTREPRISE 2016)
Lemieux, Justine (ÉQUIPE Les Infidèles)
Liu, Si Jia (KIDS KRATE ÉQUIPE)
Lonobile, Alessia (Intrepidity ÉQUIPE)
M
Marleau, Justin Claude (Minko ÉQUIPE)
Mastrocola, Melissa (CAPSA ÉQUIPE)
Matos, Marie-Katrine (ÉQUIPE Les Infidèles)
Matte, Gabrielle (ÉQUIPE Front Row)
Meunier, Émilie (ÉQUIPE Aventure Pomme Grenade)
Michaud-Rancourt, Frédérick (ÉQUIPE ENTREPRISE 2016)
Michnowski, Samantha (Carrie's Closet ÉQUIPE)
Minns, Emma (Lumii ÉQUIPE)
Moaku-Matia, Amina (ÉQUIPE uni)
Moore, Patrick (ENTREPRISE 2016 ÉQUIPE)
Morin Rouiller, Janie (ÉQUIPE Handsome)
O
Otou Messi, Romain Fabrice (ÉQUIPE Anesi Sport)
P
Paradiso, Jordan (Transparence ÉQUIPE)
Parris, Keshia (Carrie's Closet ÉQUIPE)
Pasceri, Christina (CAPSA ÉQUIPE)
Pelletier, Amélie (ÉQUIPE Anesi Sport)
Pelletier, Marie Christine (ÉQUIPE Anesi Sport)
Perez Marin, Ivan (ÉQUIPE Handsome)
Polyzos, Felicia (La Mer Maternity ÉQUIPE)
Procopio, Alyssa (Intrepidity ÉQUIPE)
Proulx, Saylie (ÉQUIPE Front Row)
R
Rafi, Zineb (ÉQUIPE À Vos Marques)
Riopelle, Cassandra (ÉQUIPE Handsome)
Robillard, Camille (ÉQUIPE Handsome)
Robitaille, Sara (Lumii ÉQUIPE)
Rodriguez, Sarah (Transparence ÉQUIPE)
Rodriguez, Shannys (Intrepidity ÉQUIPE)
Rose, Bianca (ÉQUIPE Borëe)
Rossi, Elvira (Intrepidity ÉQUIPE)
Rossi, Veronica (Minko ÉQUIPE)
S
Salazar Vargas, Emily (Minko ÉQUIPE)
Santillo, Jessica (CAPSA ÉQUIPE)
Simonson Hoefnagels, Cleo (ÉQUIPE Aventure Pomme Grenade)
Skimaoui, Jihad (ÉQUIPE uni)
Skrytska, Natalia (KIDS KRATE ÉQUIPE)
Smith, Jasmine Ashley (Intrepidity ÉQUIPE)
Solano, Roxanne (ÉQUIPE uni)
Strutynski, Lori-Anne (ENTREPRISE 2016 ÉQUIPE)
T
Taillefer, Chanel (ÉQUIPE Les Infidèles)
Therriault, Laurence (ÉQUIPE Les Infidèles)
Tiganos, Elena (Intrepidity ÉQUIPE)
Trépanier, Sabrina (ÉQUIPE Handsome)
U
Uvarov, Andrey (ÉQUIPE À Vos Marques)
V
Vaillancourt, Mikela (ÉQUIPE Matières Essentielles)
Vaccaro, Brenda (Lumii ÉQUIPE)
Vincent, Sarah (ÉQUIPE Matières Essentielles)
Vizzaccaro, Mirco (Intrepidity ÉQUIPE)
W
West, Brienne (Lumii ÉQUIPE)
Où sont-ils maintenant 2016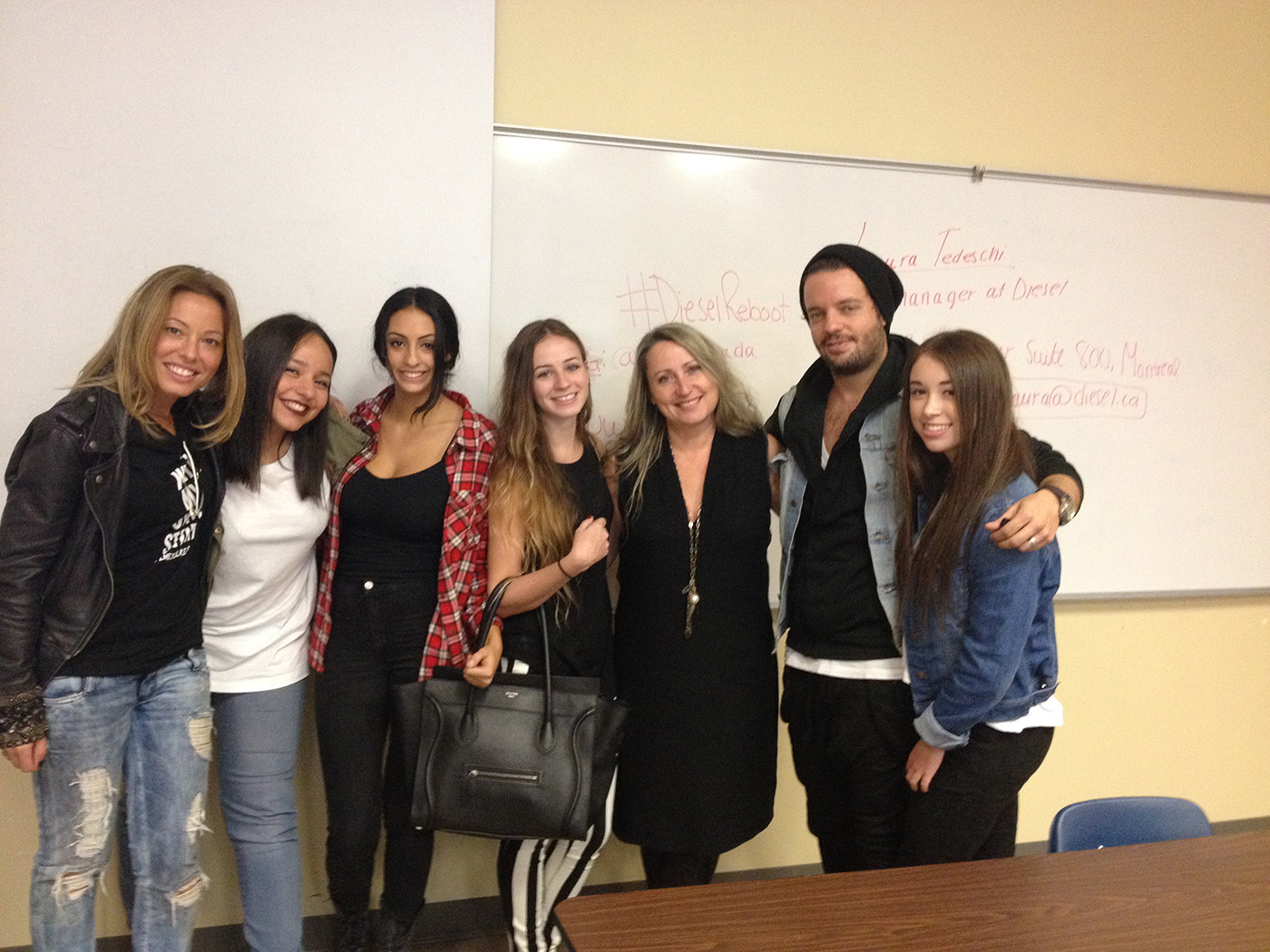 Laura (DIESEL), trois étudiants en analyse de tâches, Yolande, Freddie Borassi (SSENSE), Christina Pasceri (SSENSE) | Classe de 2016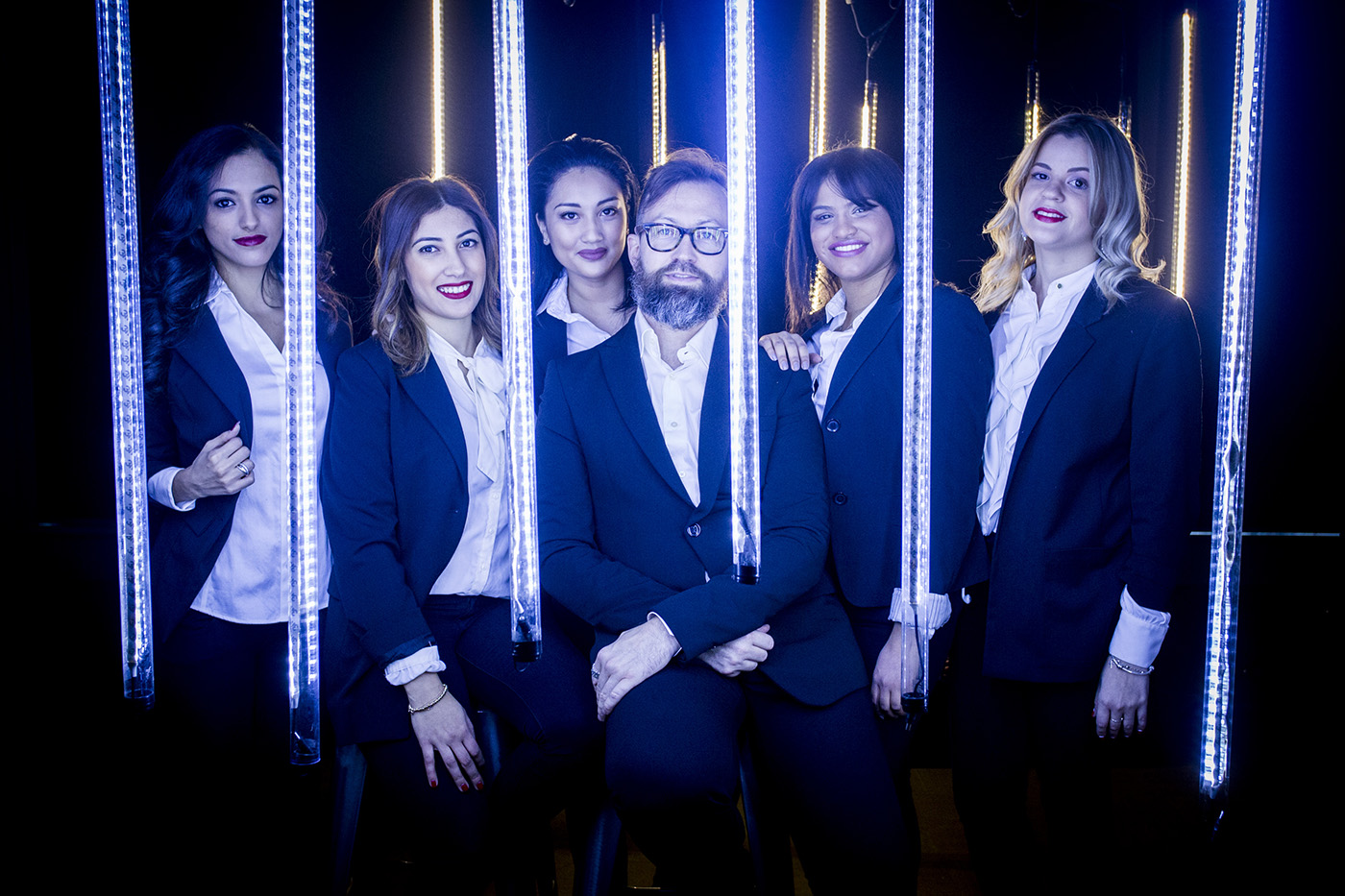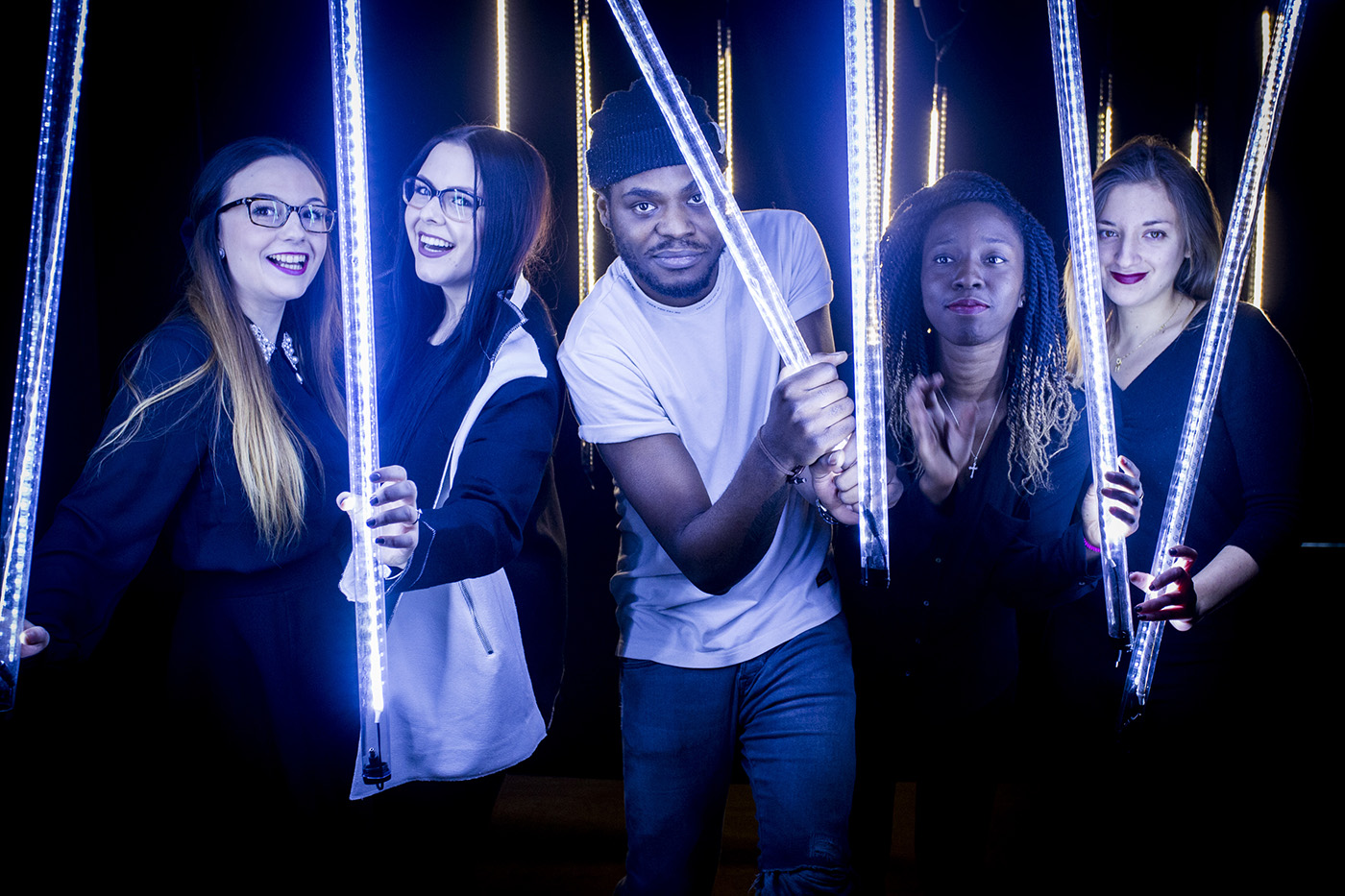 ÉQUIPE Aventure Pomme Grenade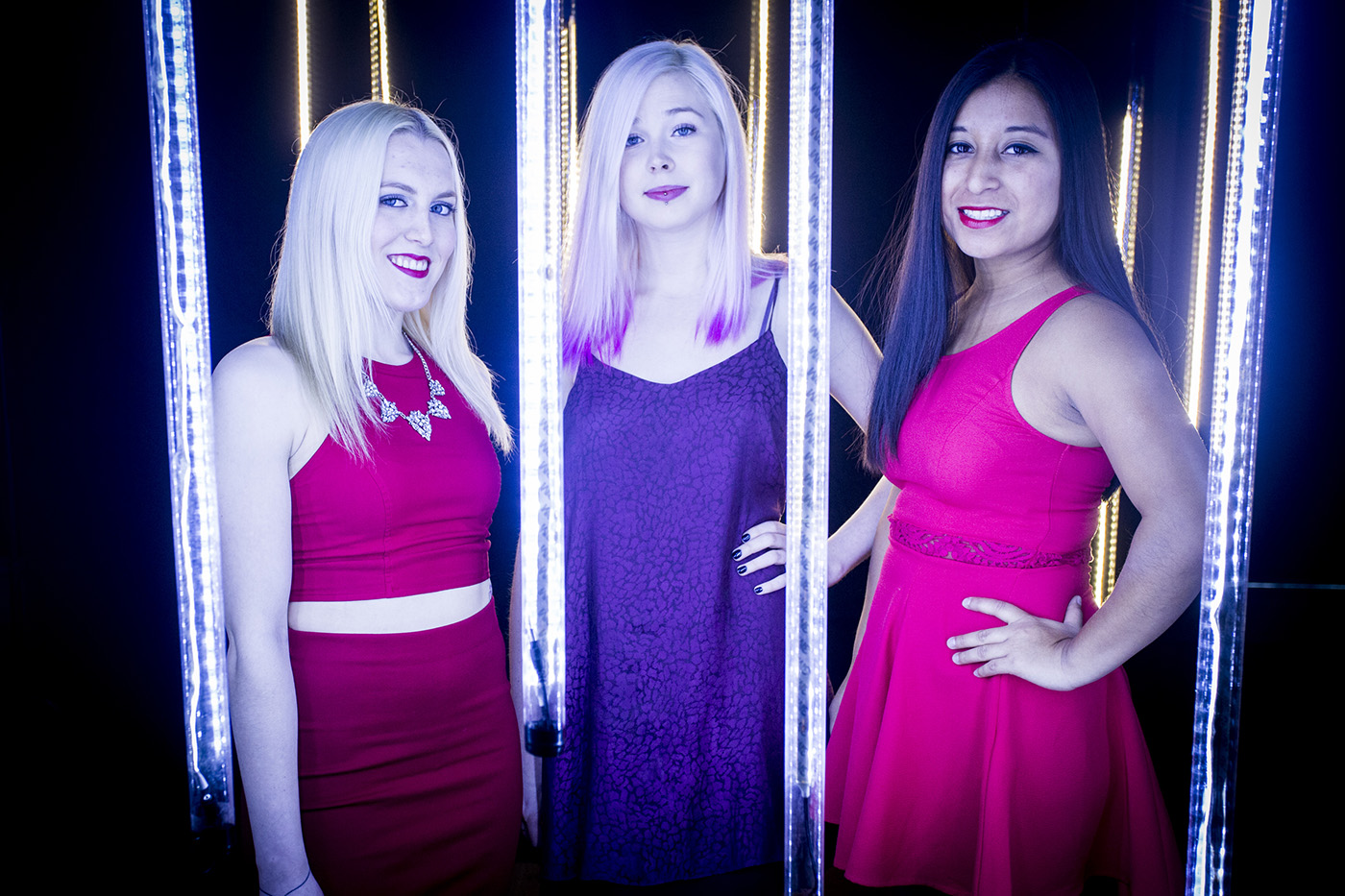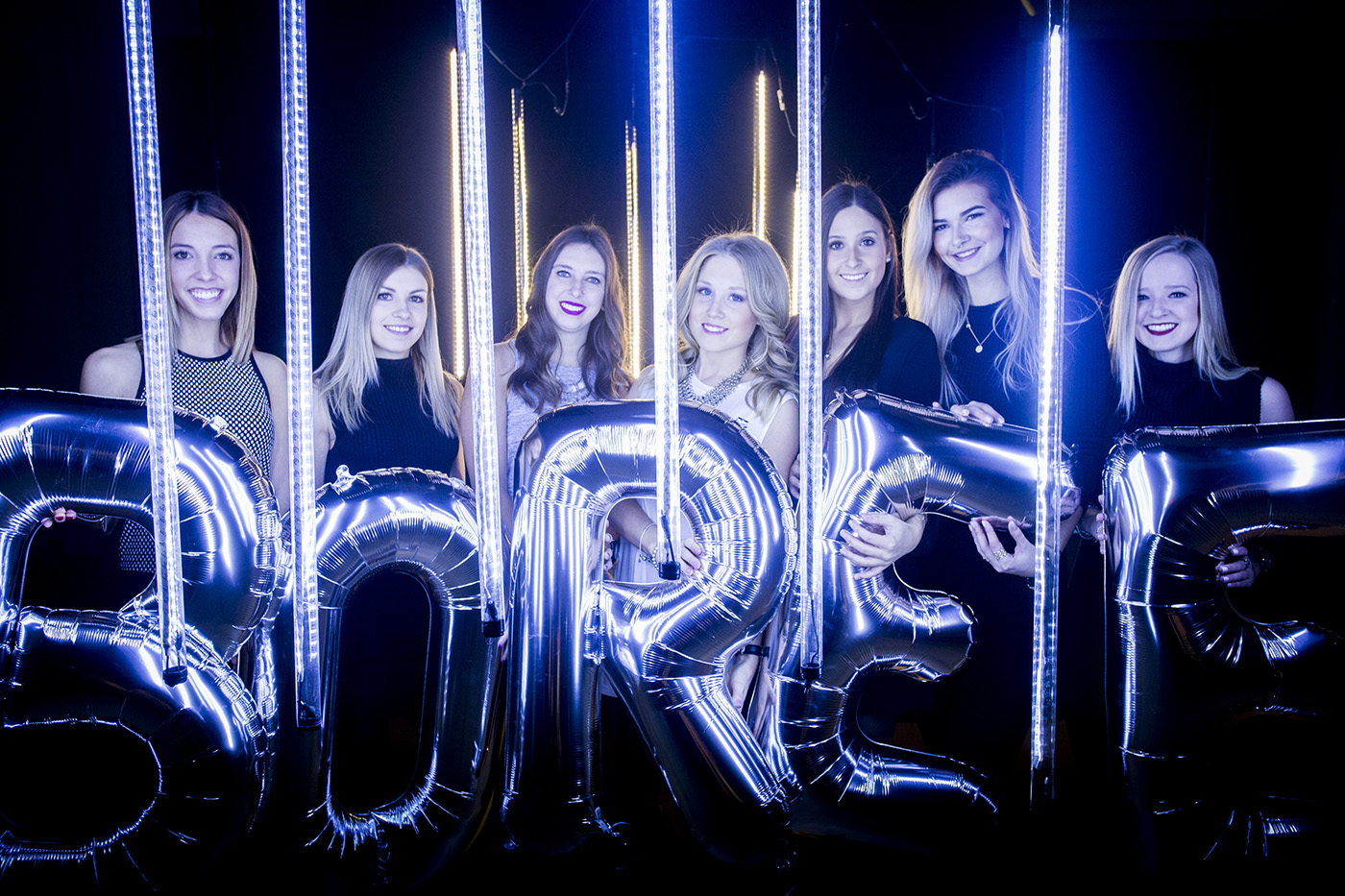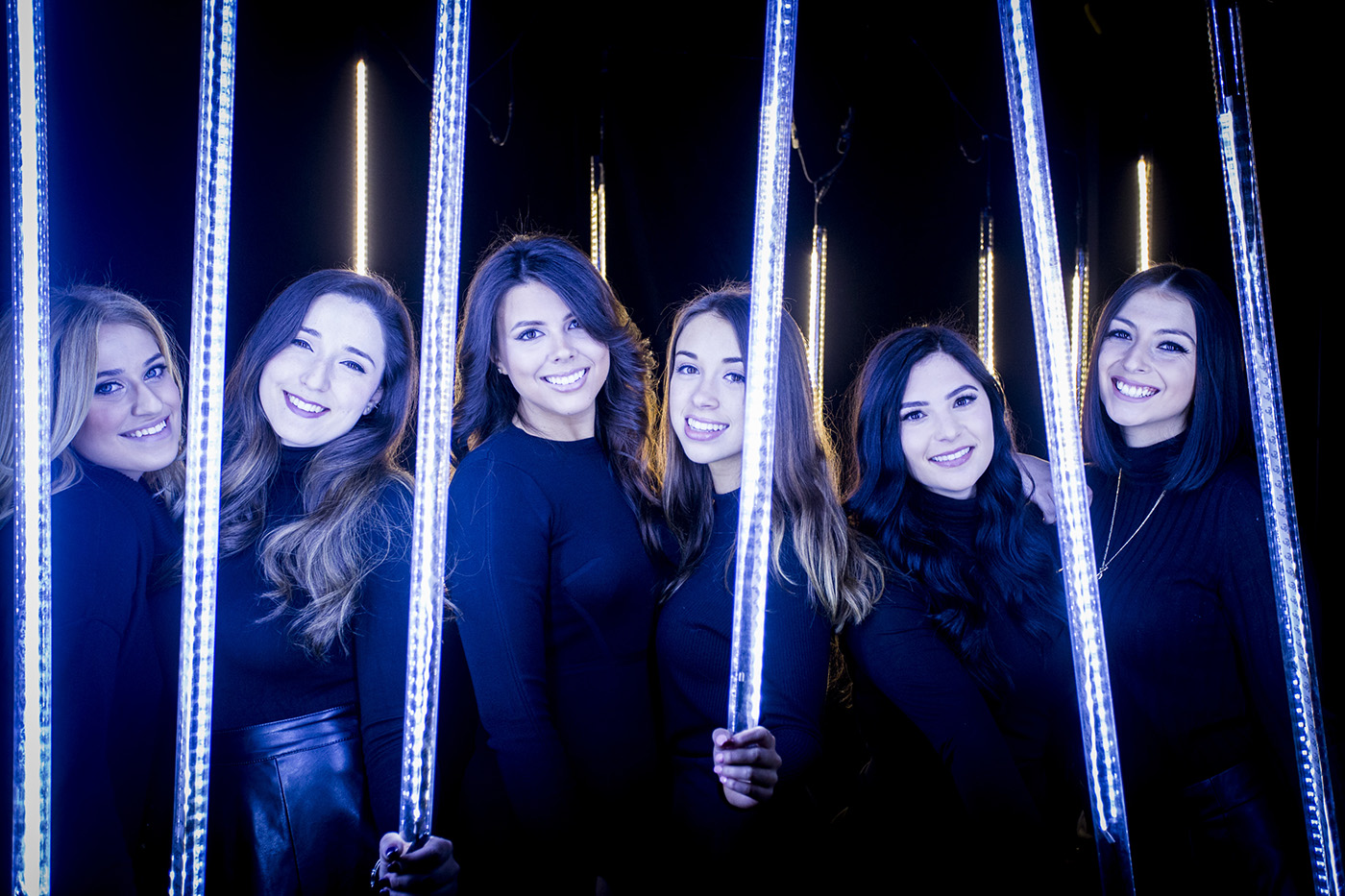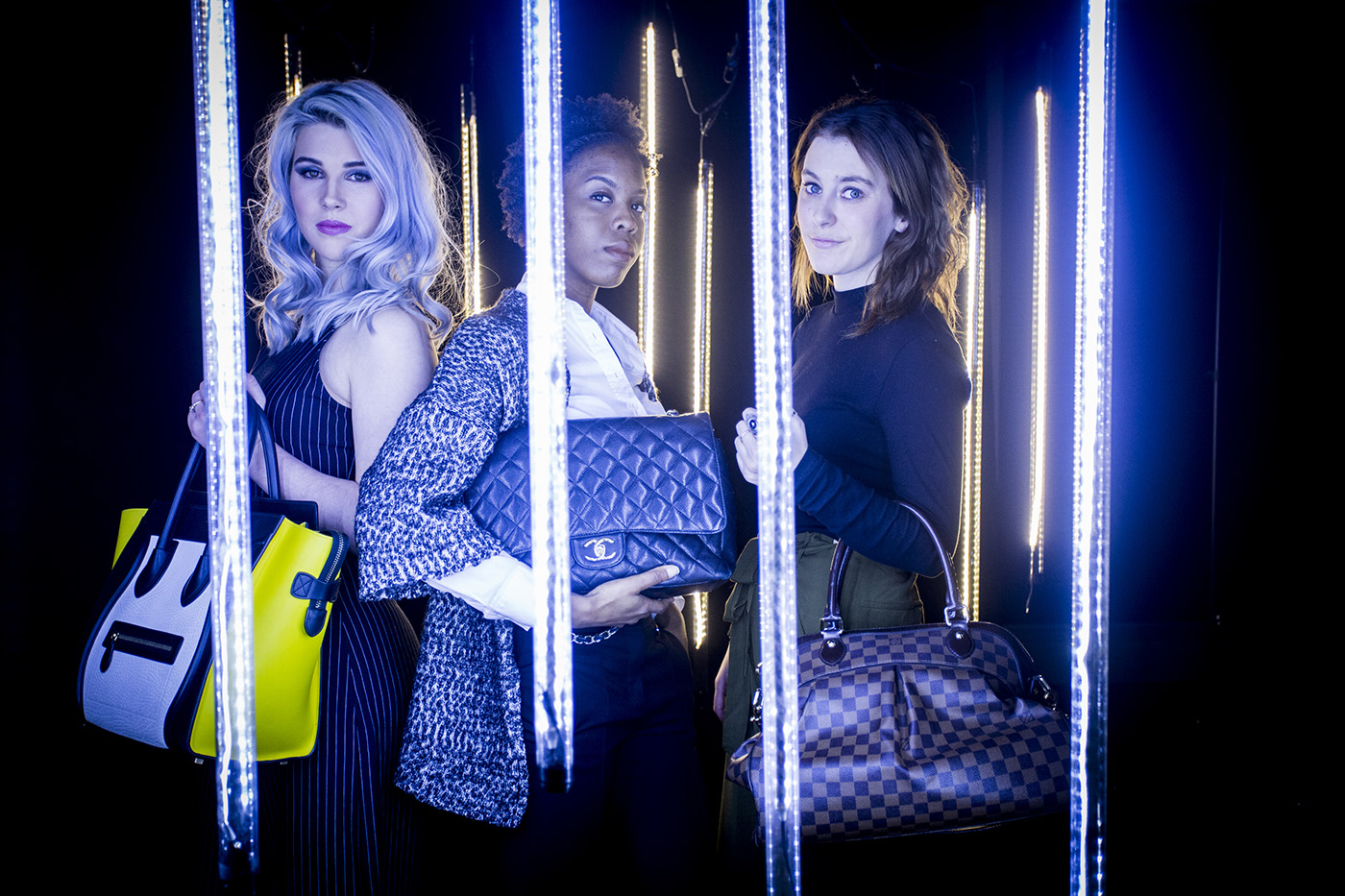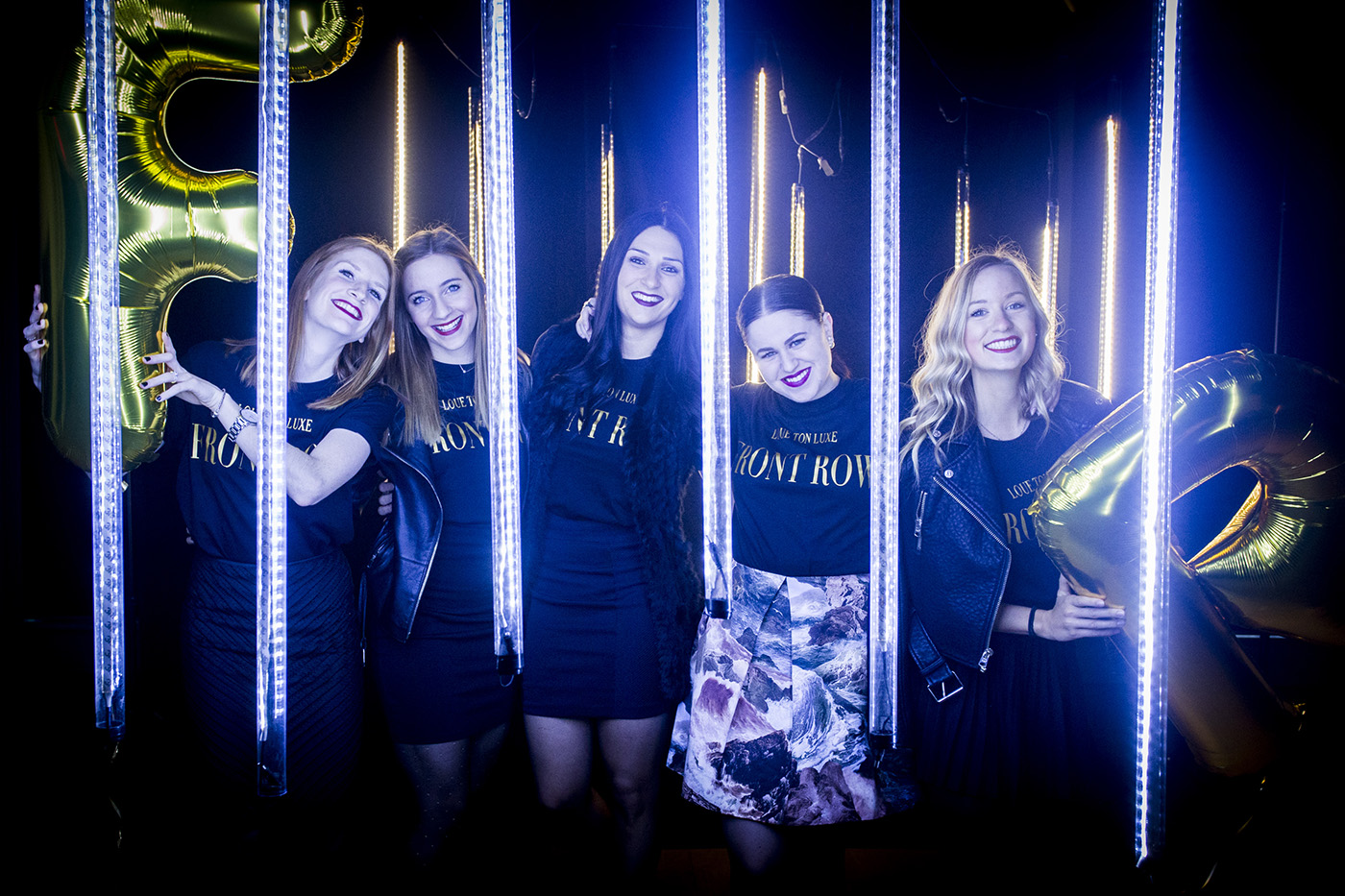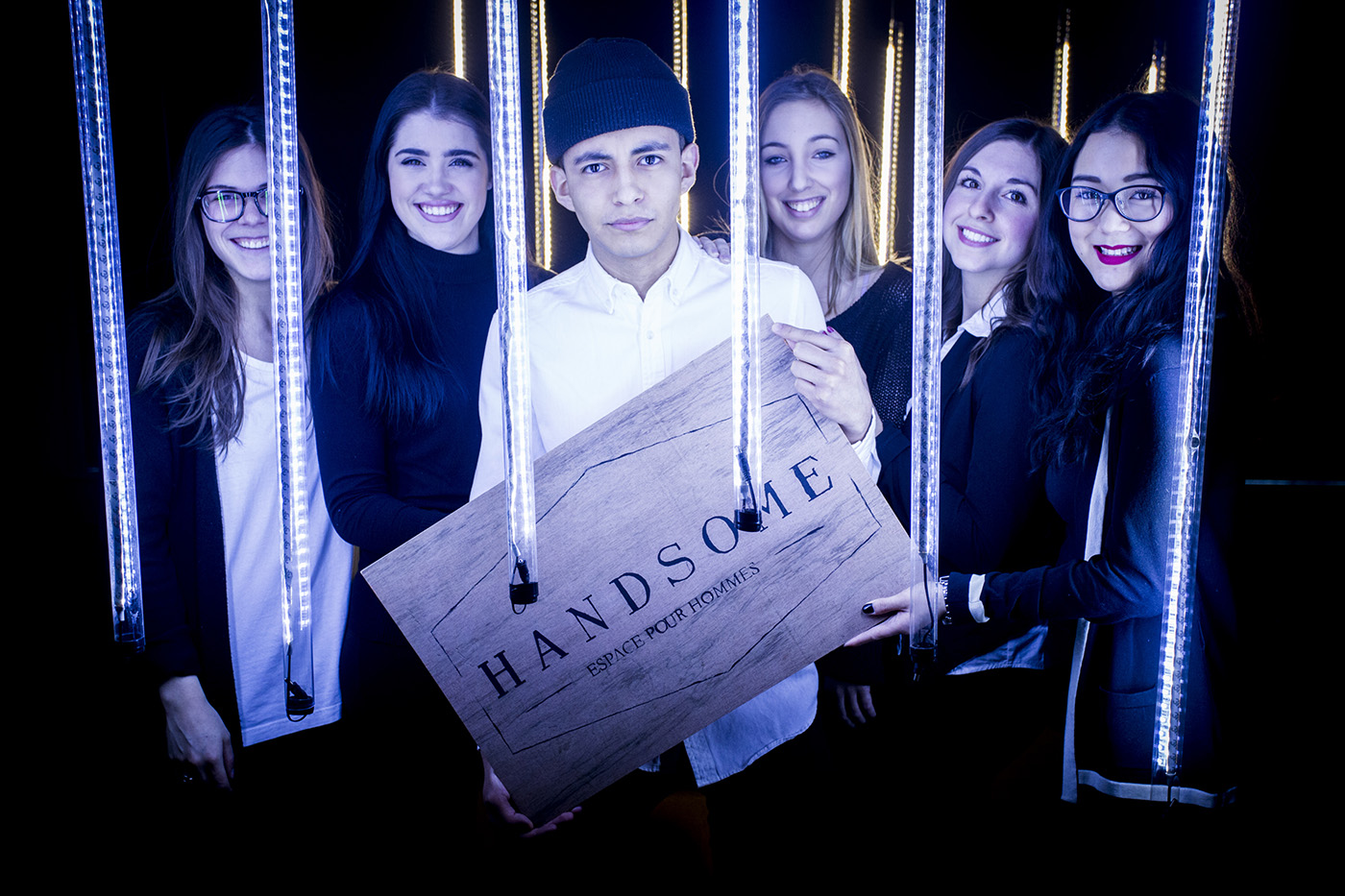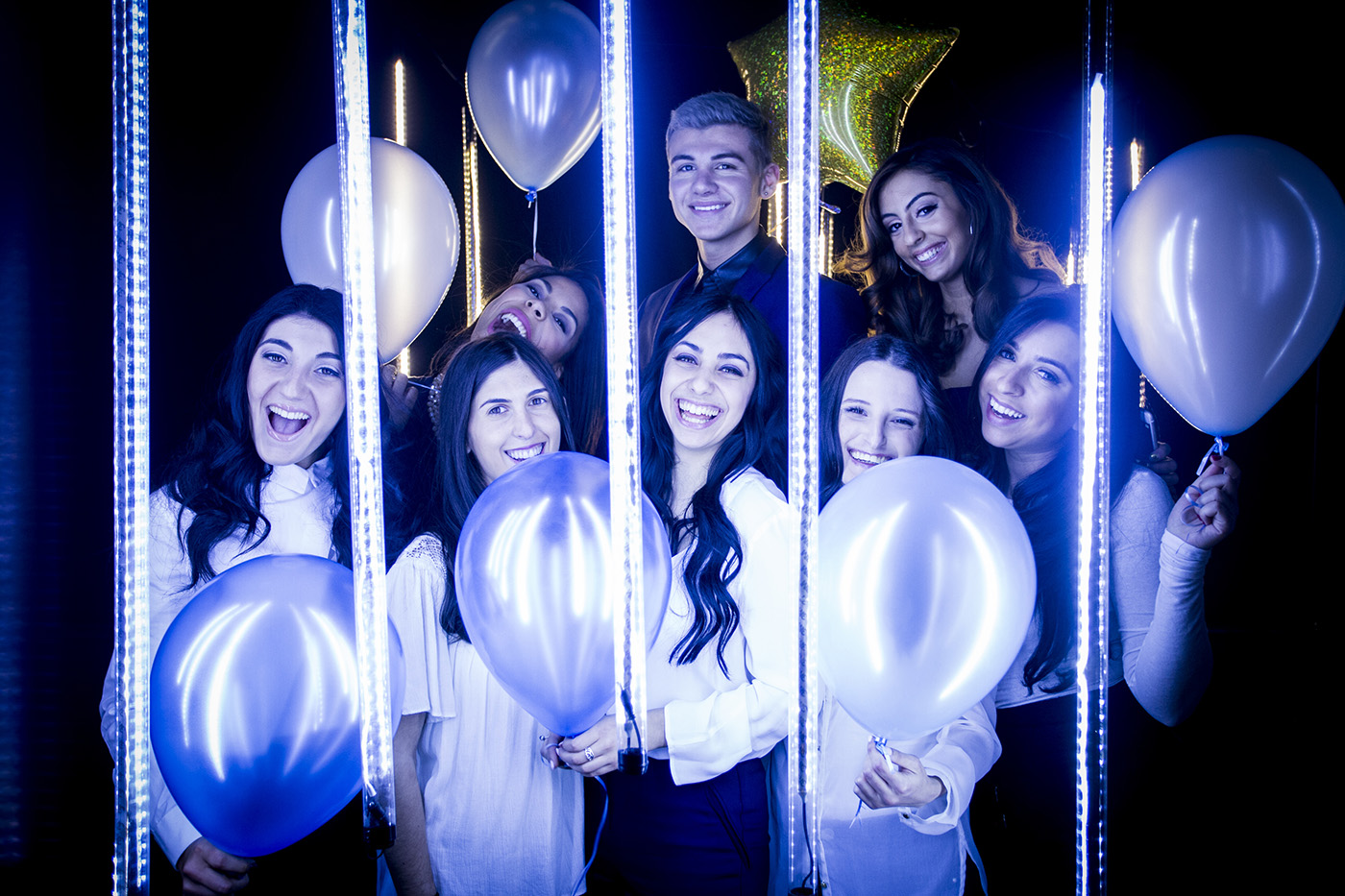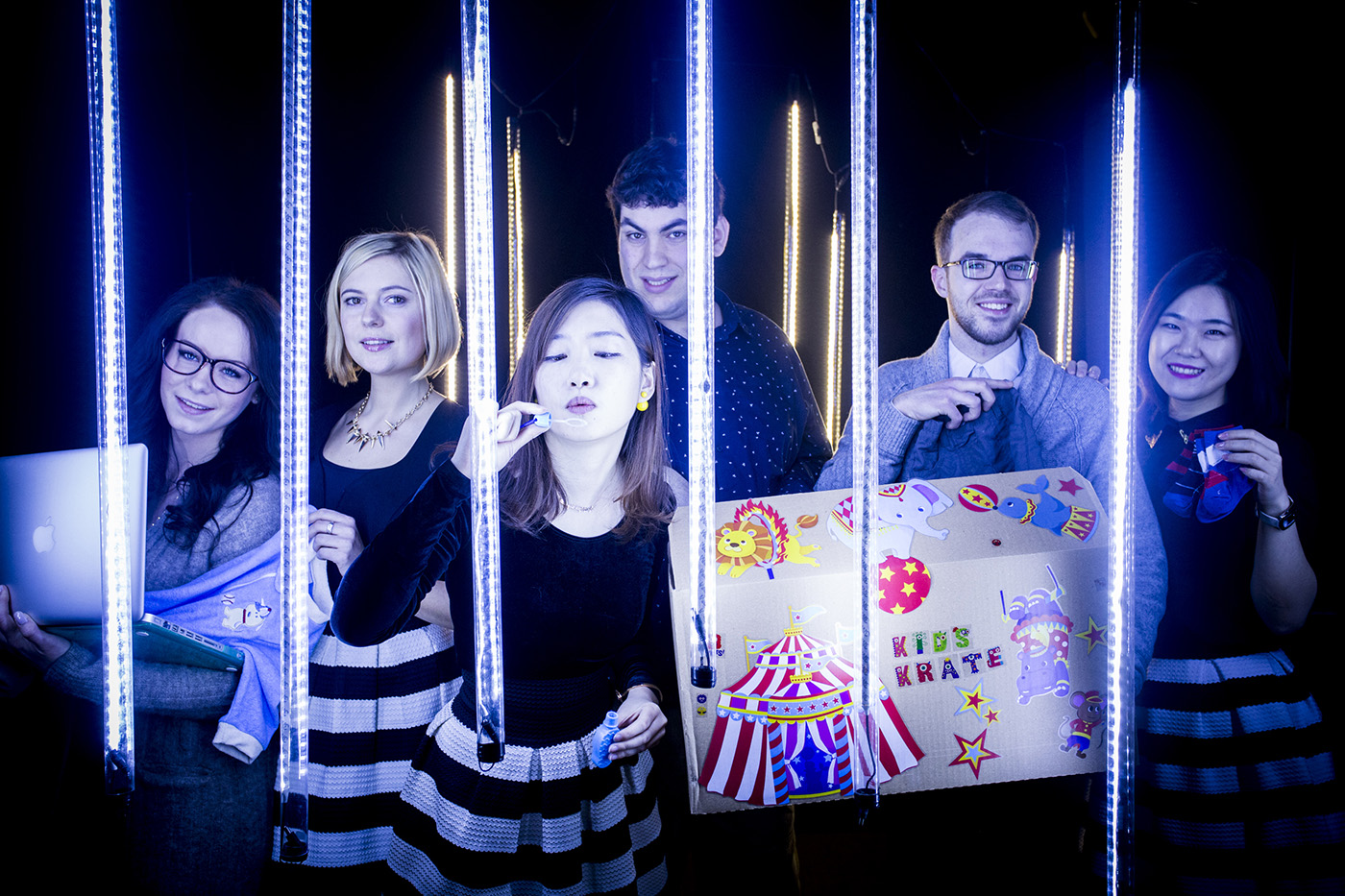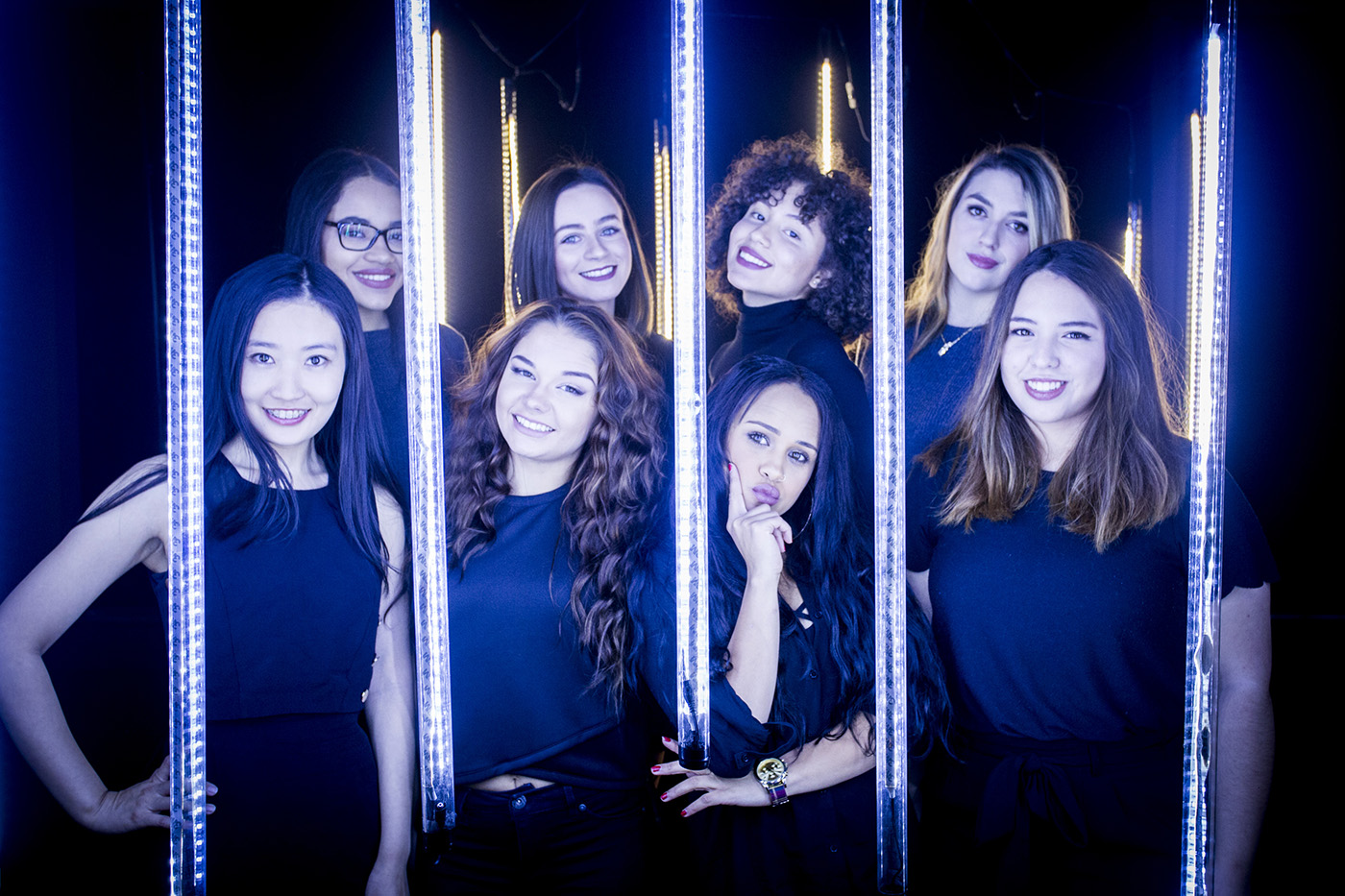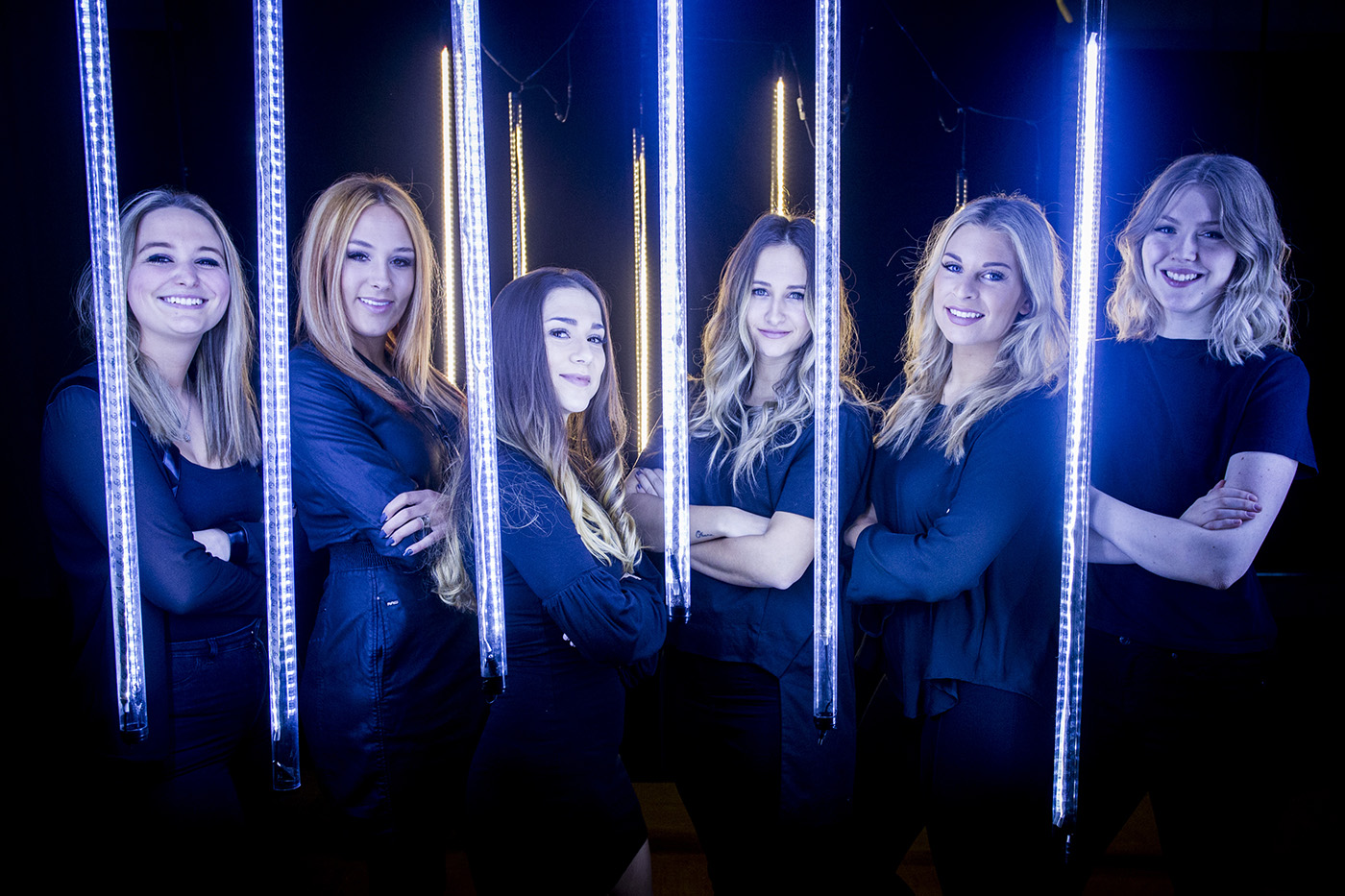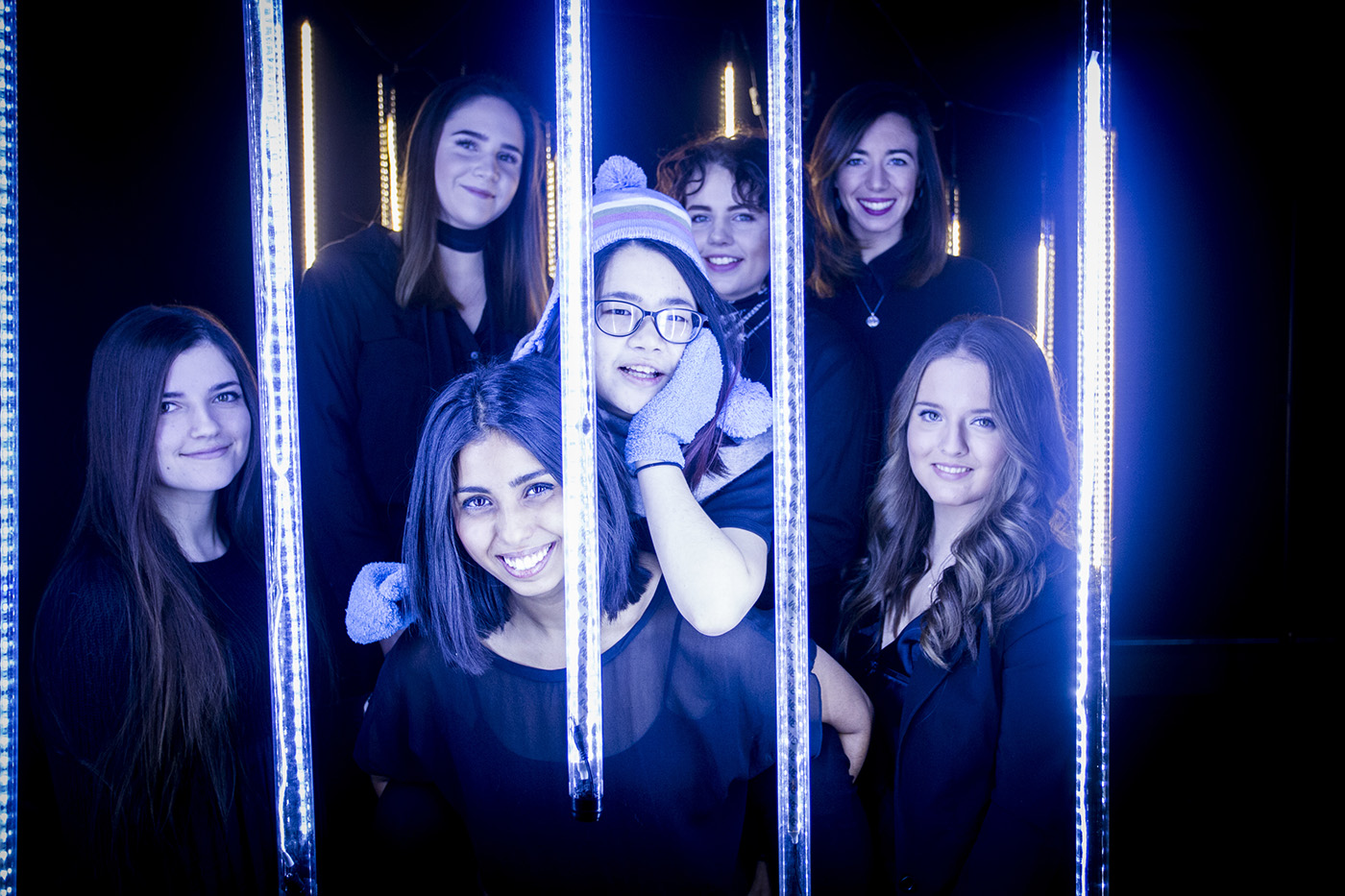 ÉQUIPE Matières Essentielles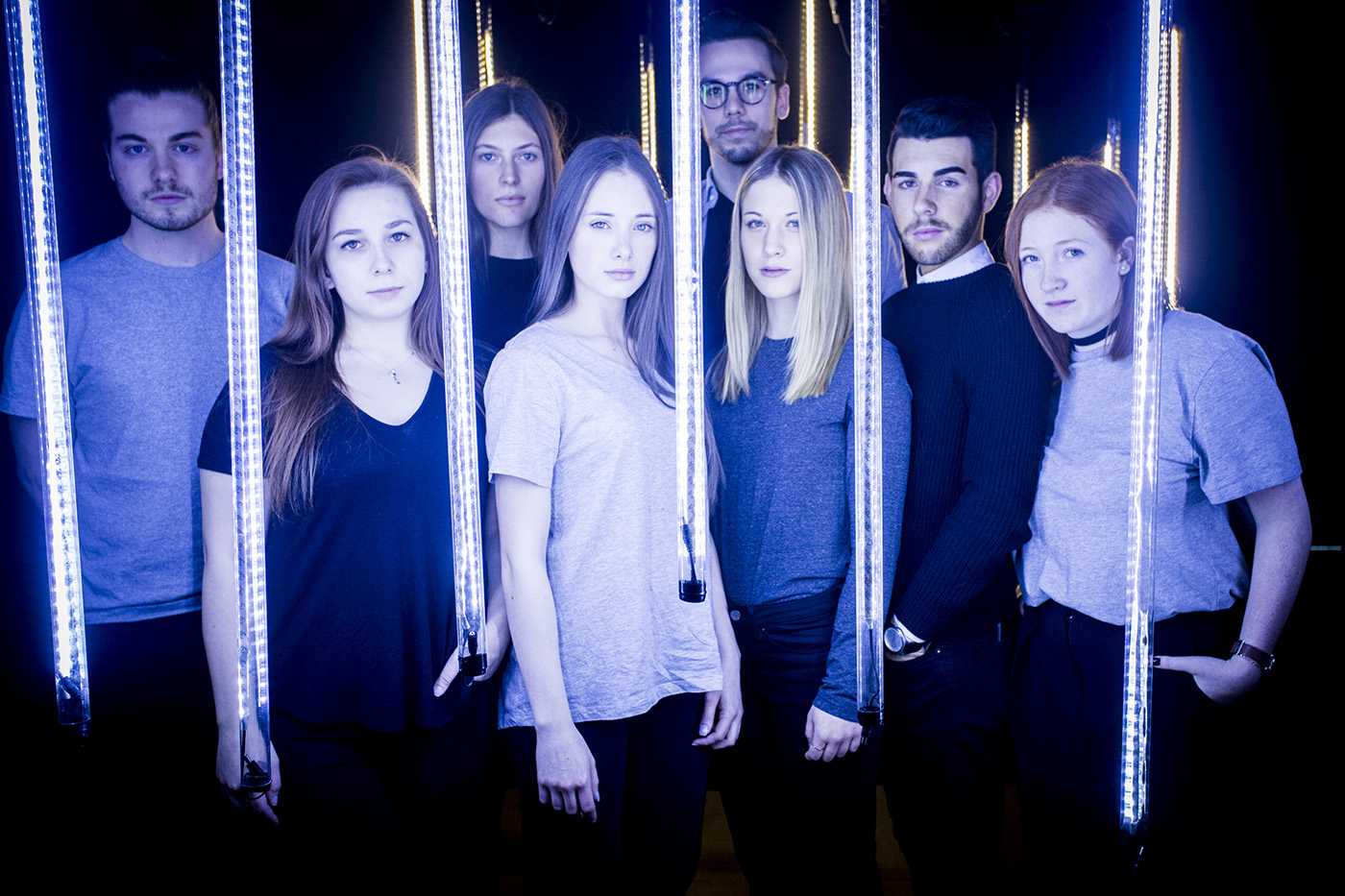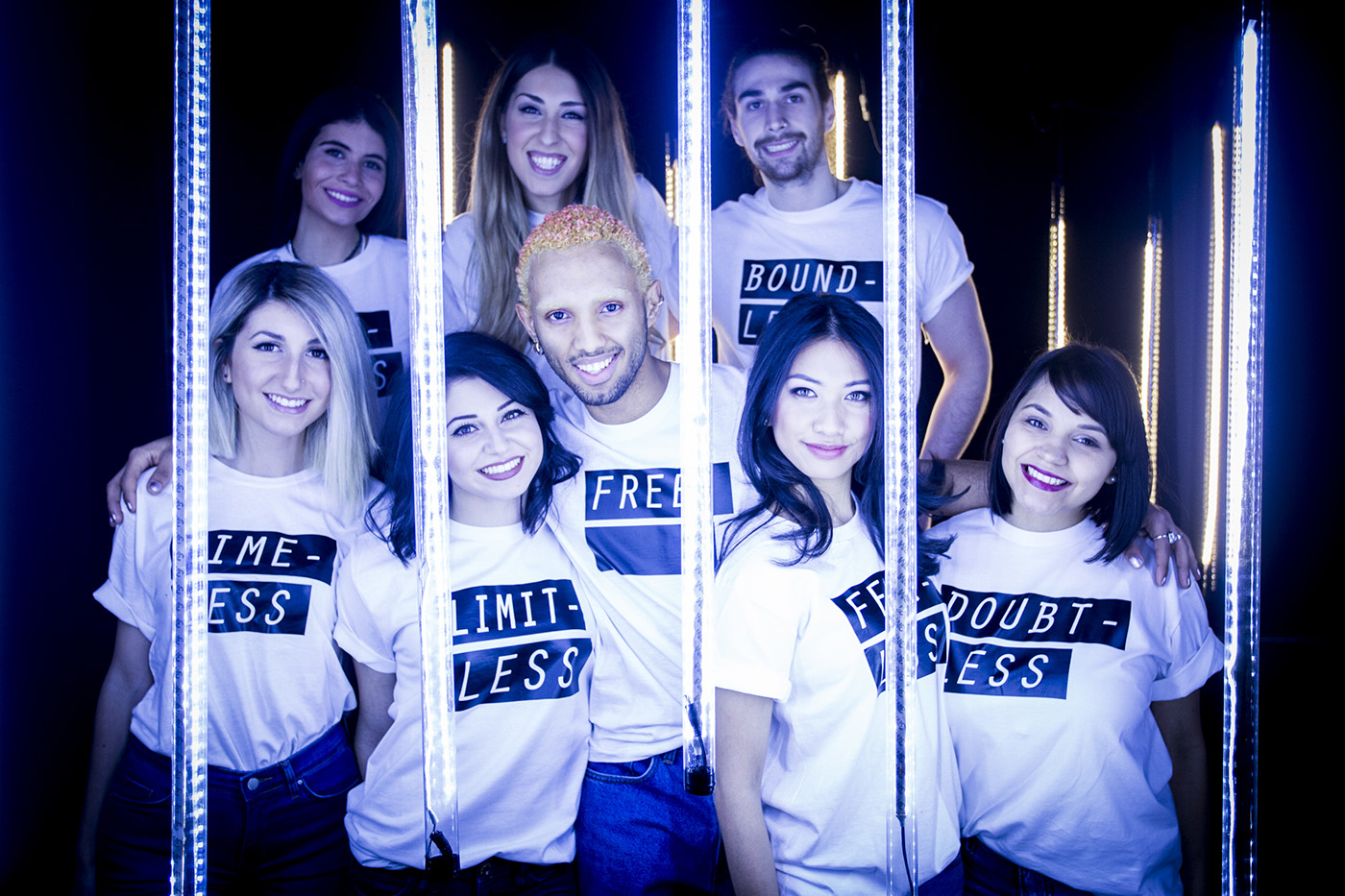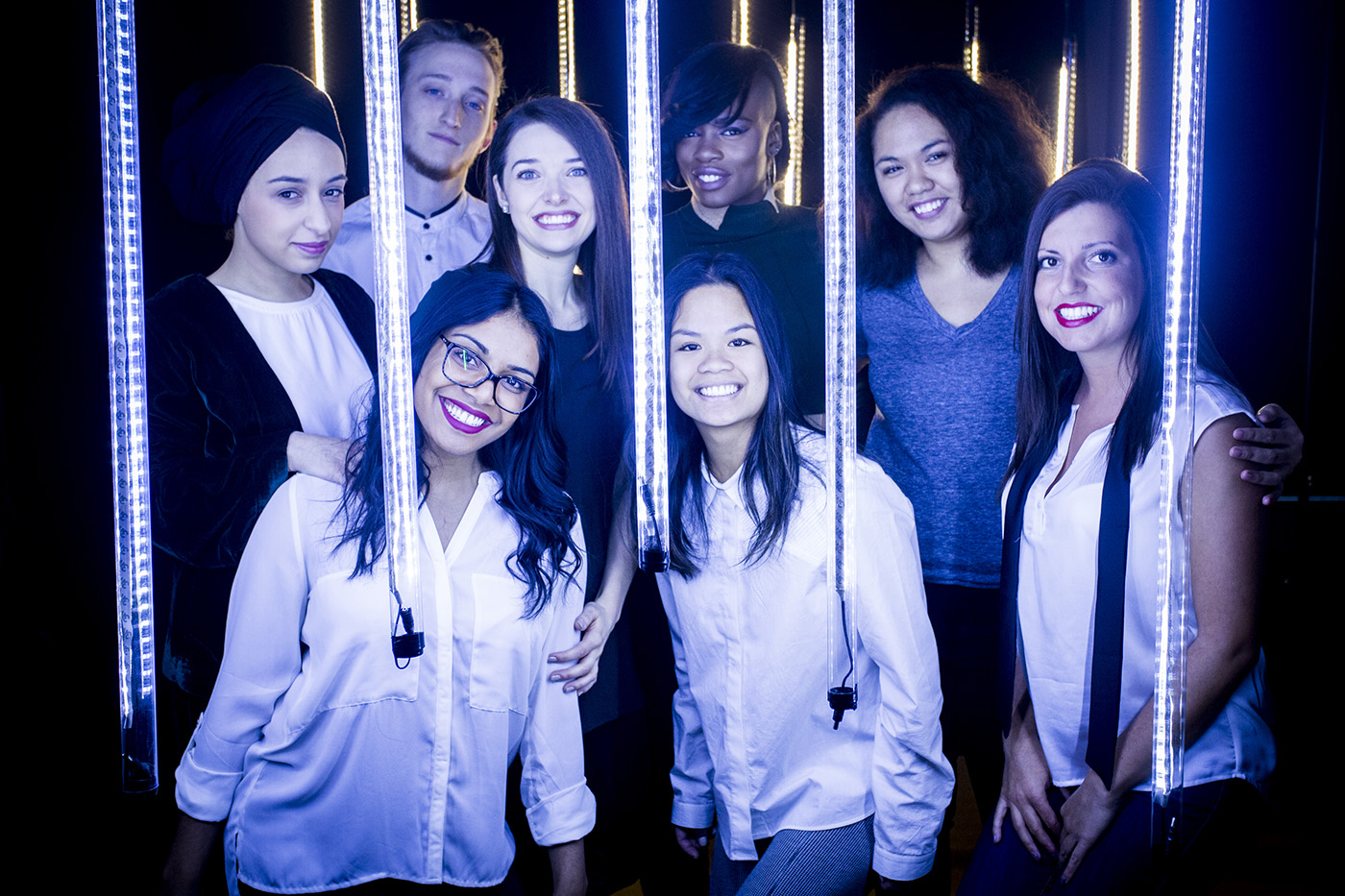 Regardez ci-dessous les moments marquants d'ENTREPRISE 2016
Regardez ci-dessous la vidéo d'ouverture ENTREPRISE 2016
Regardez ci-dessous l'événement d'ENTREPRISE 2016
Semi-Finals Celebratory cocktail
SOUVENIRS XpressMode 2016