L'équipe d'ENTREPRISE est composée d'étudiants en dernière année du programme de Commercialisation de la mode, sélectionnés par la faculté au cours de leur deuxième année d'études. L'équipe travaille en collaboration avec la productrice de l'événement, Yolande Nesseth, et le directeur de la création, Andrew McNally. Ensemble, l'équipe vise à organiser, planifier et coordonner un événement autofinancé, offrant à tous les diplômés une visibilité maximale parmi leurs pairs et les membres influents de l'industrie de la mode.
The ENTREPRISE panel of judges is composed of professionals from the fashion industry who share their wisdom and experience in evaluating the business concepts of our graduates.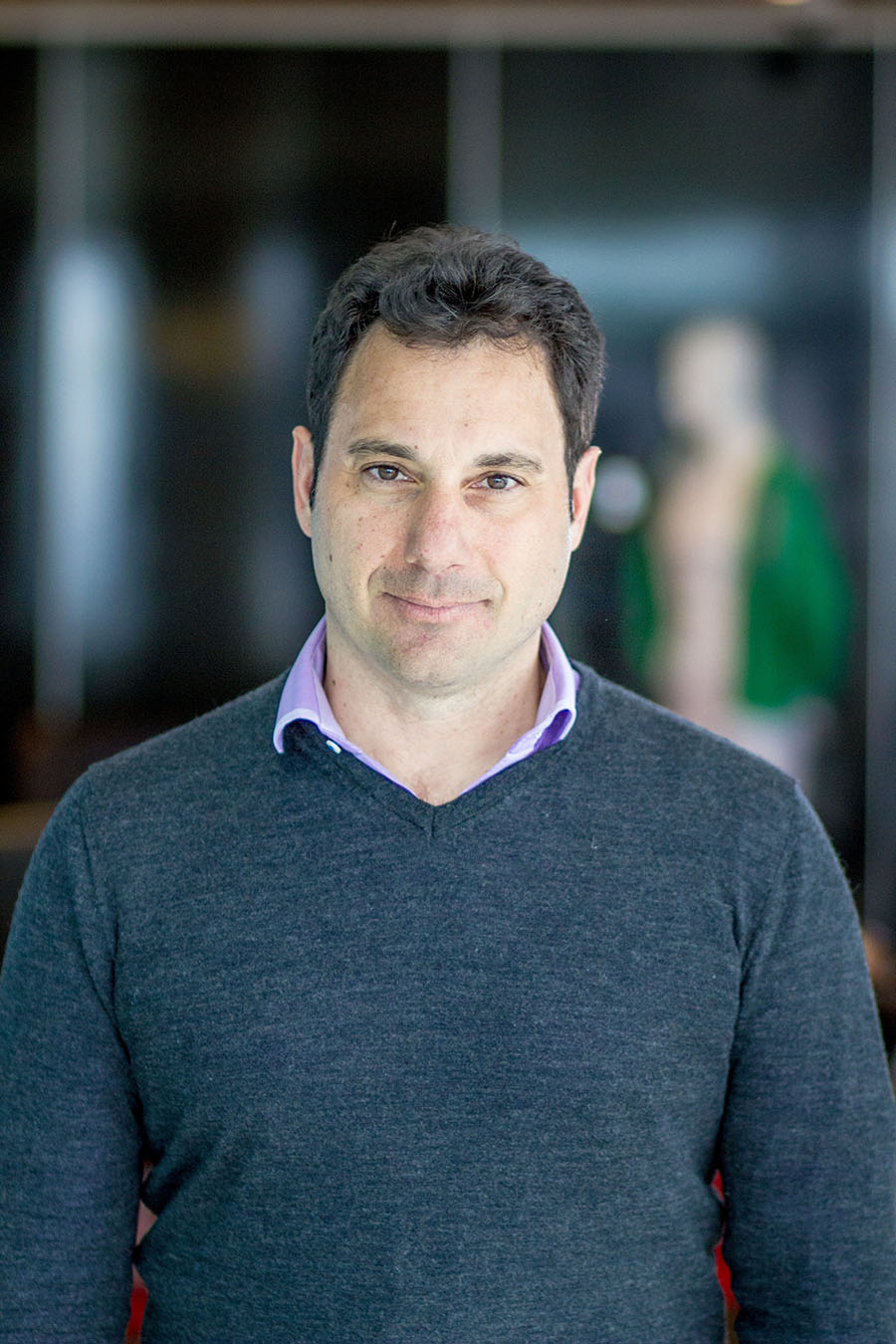 Peter Filato
Interim Chief Financial Officer, Manufacturing Operations
Gildan
Peter Filato, Interim Chief Financial Officer, Manufacturing Operations, is a 12-year Gildan veteran who has worked with the leadership of the Company in all areas related to Finance, Sales, Manufacturing, and Business Development. Currently a senior leader in Gildan's Manufacturing division, which entails more than 44,000 manufacturing employees in 8 countries, Mr. Filato's career began in Finance and has evolved to Entreprise Risk Management, playing a critical role in evaluating business opportunities and plans.
"Excellent Experience.
Very innovative products/services.
Great presentations – a real testament that LaSalle is preparing the leaders of the future."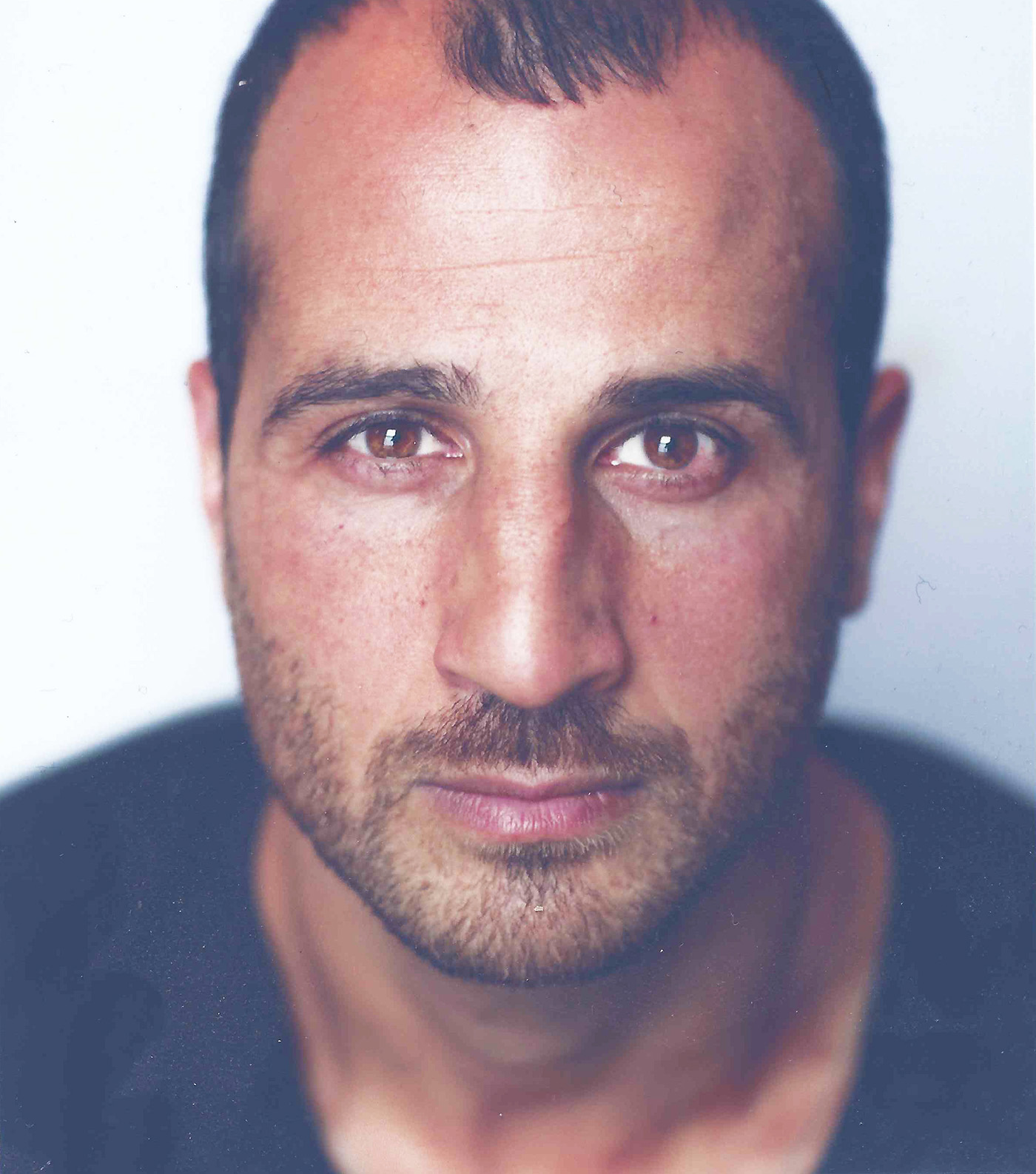 Deniz Demir
Owner and CEO
Stylepool Distribution
From Denmark to Italy, Deniz has traveled the globe meeting retailers, designers, and manufacturers. For more than 15 years, he has successfully touched the many sides of the business of fashion, giving him an exceptionally all encompassing view of a multi layered industry. Whether in sales or marketing this overachiever has helped large, international companies like the Sixty Group and Bestseller come to prominence.. However this was not enough to quench his ever growing passion for brand building. Being idea driven, Deniz decided to risk it all and leave a peak career job to start his own business and bring his vision to fruition. After furthering his business knowledge and successfully securing financing, he launched a journey of his own. Inspired by his travels he recruited some talented Scandinavian designers and brought their cutting edge designs to the North American market where they are currently distributed to more than 100 stores across the continent. Going 5 years strong now, Stylepool has curated some of the best street and lifestyle brands from around the globe, exclusively representing Australian, Singaporean, German and Danish brands…and if you ask Deniz, he's just getting started!
"Always an honour to be invited back to where it all began and be around such dynamic and passionate people who make up our local industry as well as the brilliant future graduates"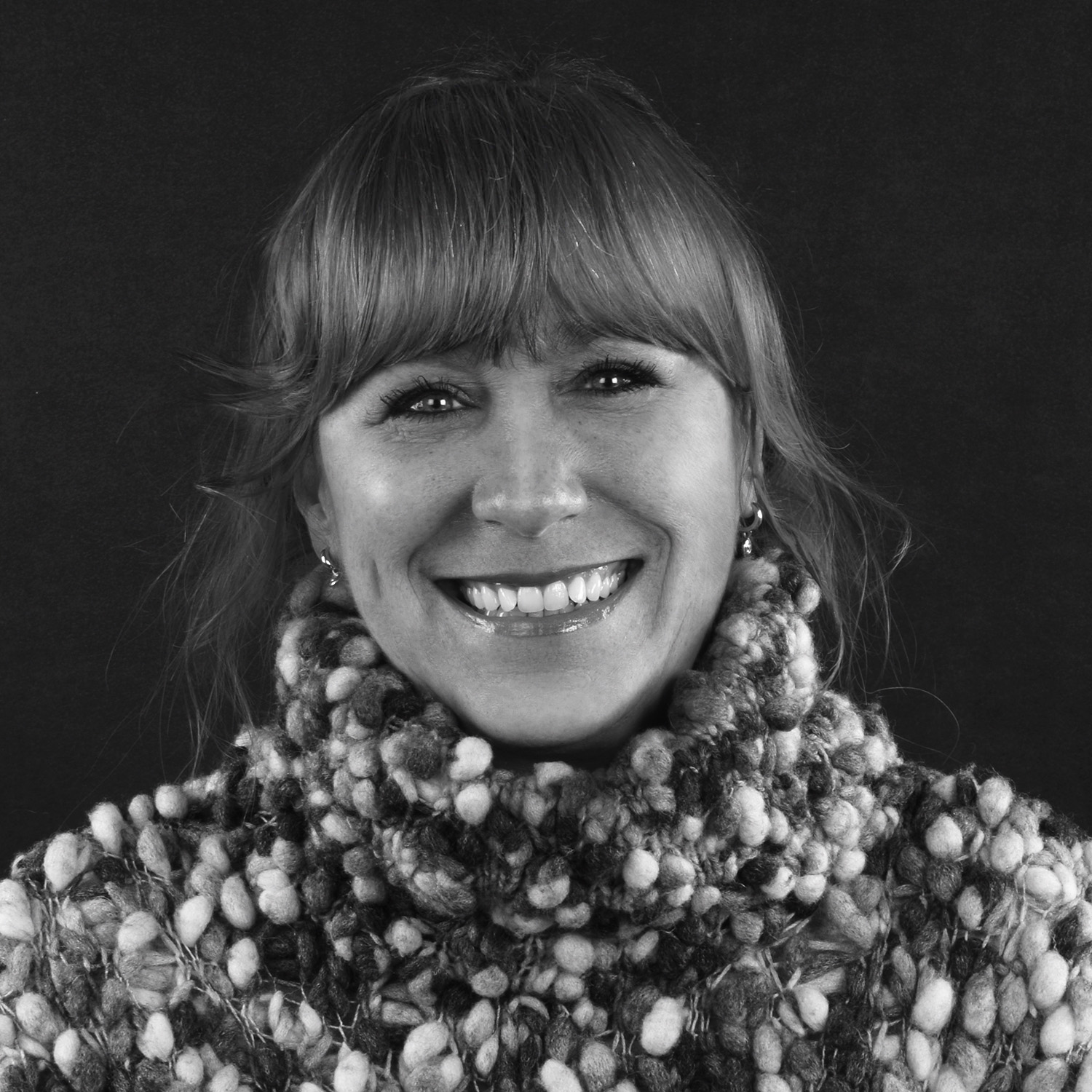 Lise Laperrière
Country Sales Manager
VERO MODA

Seasoned fashion executive, Lise Laperriere is a motivational team leader with a proven record of 30 plus years of experience in elevating brand recognition and reach within the highly competitive market of men's and women's fashion. With industry heavy-hitters like Parasuco, Guess?, Tommy Hilfiger and Karl Lagerfeld under her belt, she now proudly heads up wholesale brands Vero Moda and Noisy may for Danish clothing company Bestseller.
"The wholesale + retail world are in a total change mode.
The time to seize the moment & be creative is now.
Be the ones to reinvent the apparel business for the future.
This was fun. Thank you."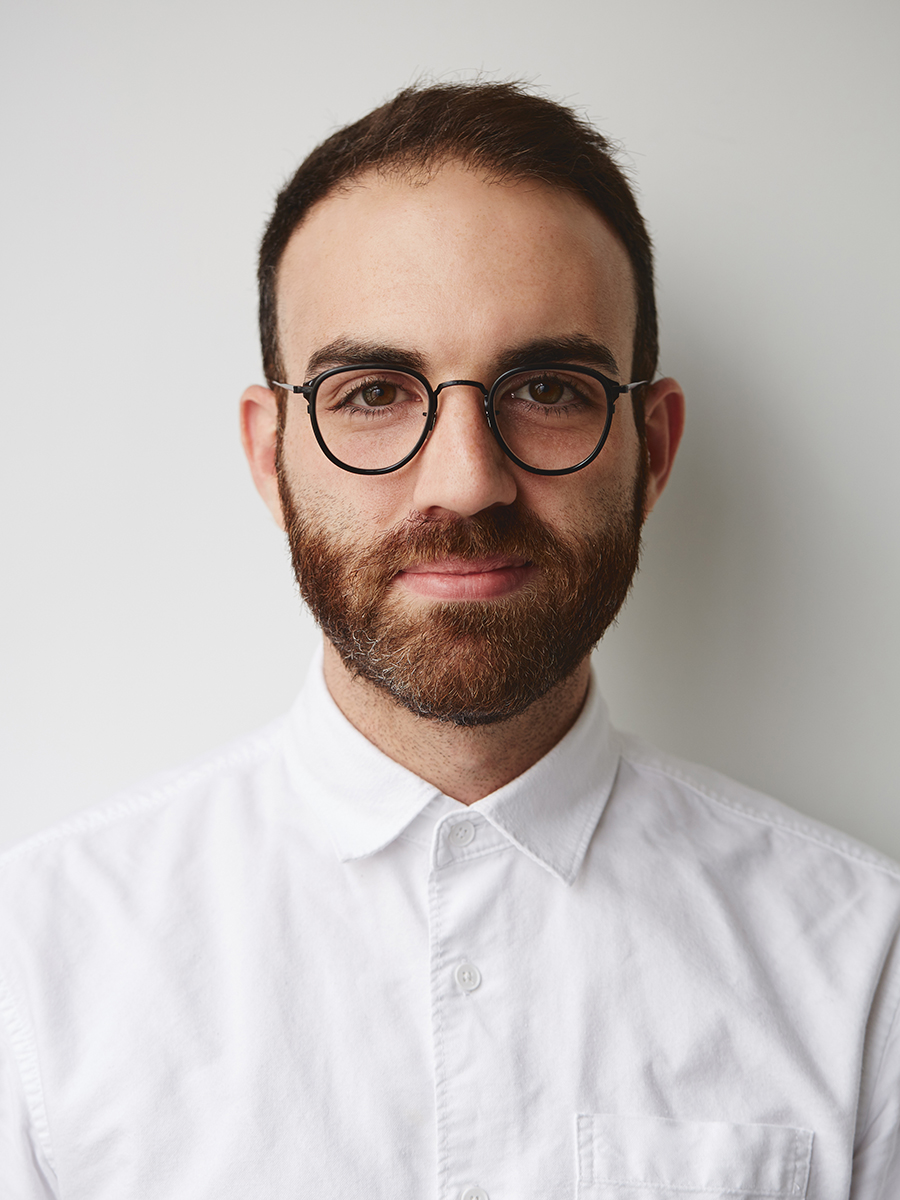 Alexandre Malo
Manager, Merchandise Planning, Buying & Allocation
Frank + Oak
Alexandre Malo is manager of merchandise planning and buying for Frank And Oak. He holds a collegial diploma in fashion marketing and a bachelor's degree in business administration from the Université du Québec à Montréal. The combination of his enthusiasm for fashion with his predilection for numbers makes him decidedly suited to excel in this career. Alexandre spent three years with the Dynamite Group in the department of merchandise planning. In 2014, Alexandre jumped from a large, established and recognized company to the innovative and pioneering start-up that is Frank And Oak today. This opportunity allowed him to develop his expertise in the field of omnichannel merchandising. Frank And Oak has benefited greatly from his knowledge and experience as it continues to grow and push the boundaries of current business on all fronts through its marketing campaigns, web experiences, and its product.
"The fashion industry is in constant movement, it's time to surf the wave and never stop."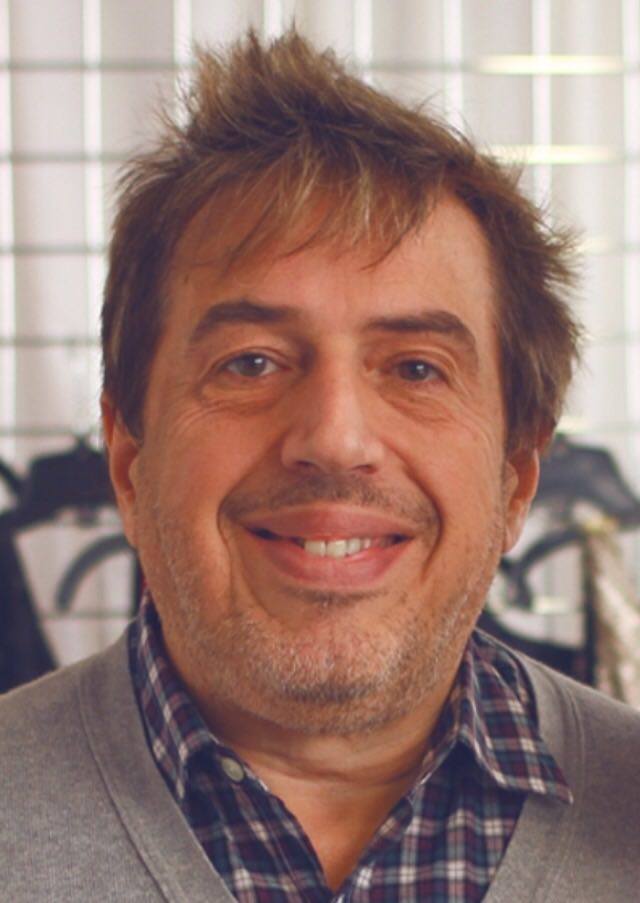 Franco Rocchi
Senior Vice President of Sales & Operations
LE CHÂTEAU
Franco Rocchi is the Executive Vice-President at Le Château of Montreal, where he began his retail career 35 years ago. Franco is proud to be part of a global team that has elevated Le Château to one of Canada's most respected, successful and fashion-focused brands. Mr. Rocchi is also the proud President of the Conseil Regional des Ages Italo-Canadiens, a board that governs the activities of 75 Italo-Canadian Golden Age Clubs, which maintains a membership of over 12,000 members.
"ENTREPRISE is an extraordinary Montréal event, where extraordinary talent is revealed."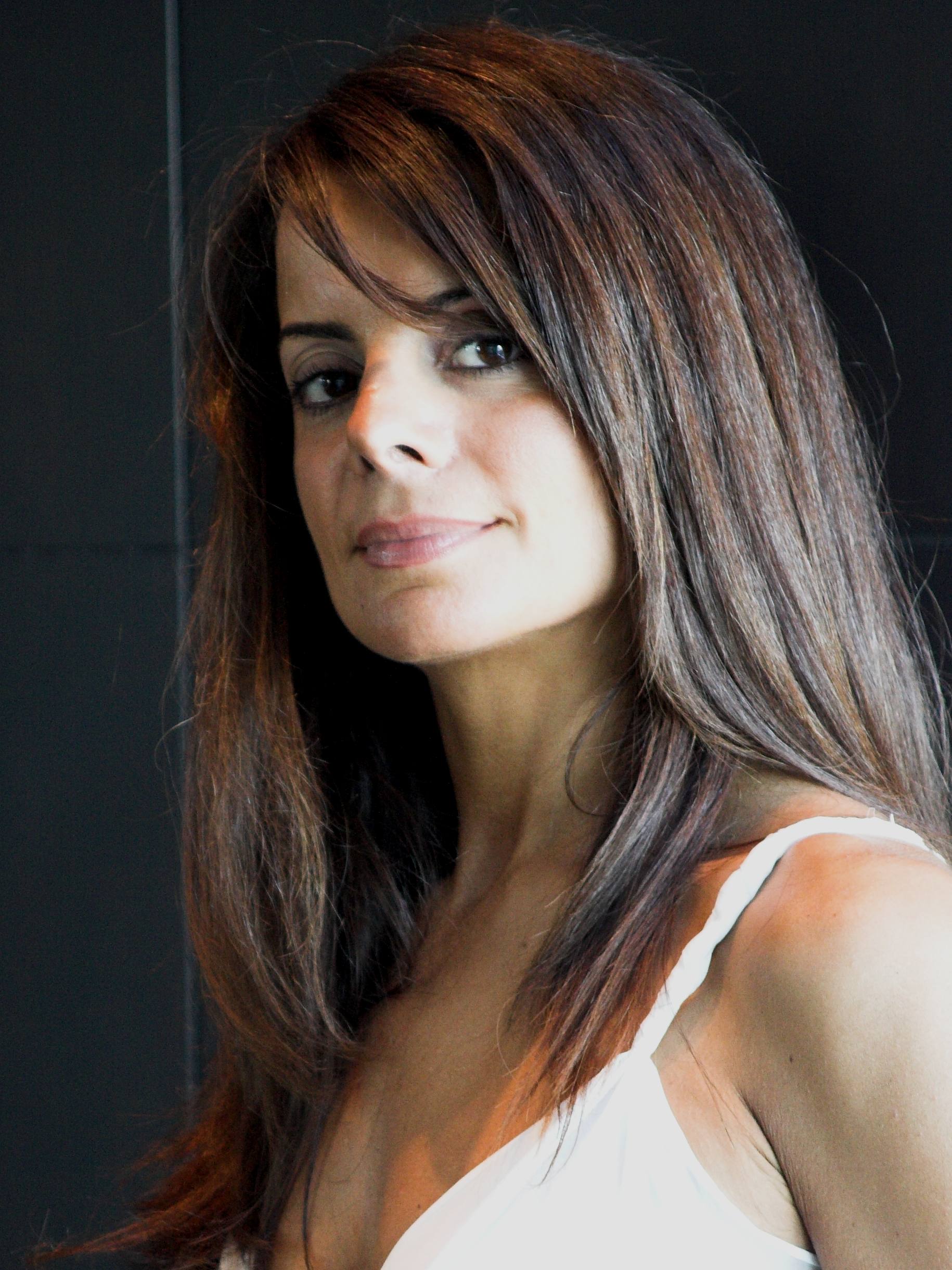 Christina Vongas
Vice-President, Merchandising
Groupe Dynamite
Christina Vongas is the visionary businesswoman with a keen sense of style behind the ever-evolving Dynamite brand. Christina graduated from Concordia University in 1996 in Accounting, earning her CA designation soon afterwards. She pursued a successful career at Deloitte for more than eight years in the Audit & Assurance services group.
Forever torn between her love of fashion and her practical love of numbers, Christina was finally able to satisfy both by taking on the role of Brand Merchandising Director for Groupe Dynamite in 2005.
In her 12 years with the company, she has played a vital role in the growth of the business and in re-branding Dynamite into a leading Canadian fashion retailer. In 2011, she was promoted to Vice President, Merchandising. With extensive business acumen and a flair for fashion, Christina will continue to drive excellence as Dynamite expands into international markets.
"Awesome!
Have done it twice already – always fun to support la relève.
Great job team!"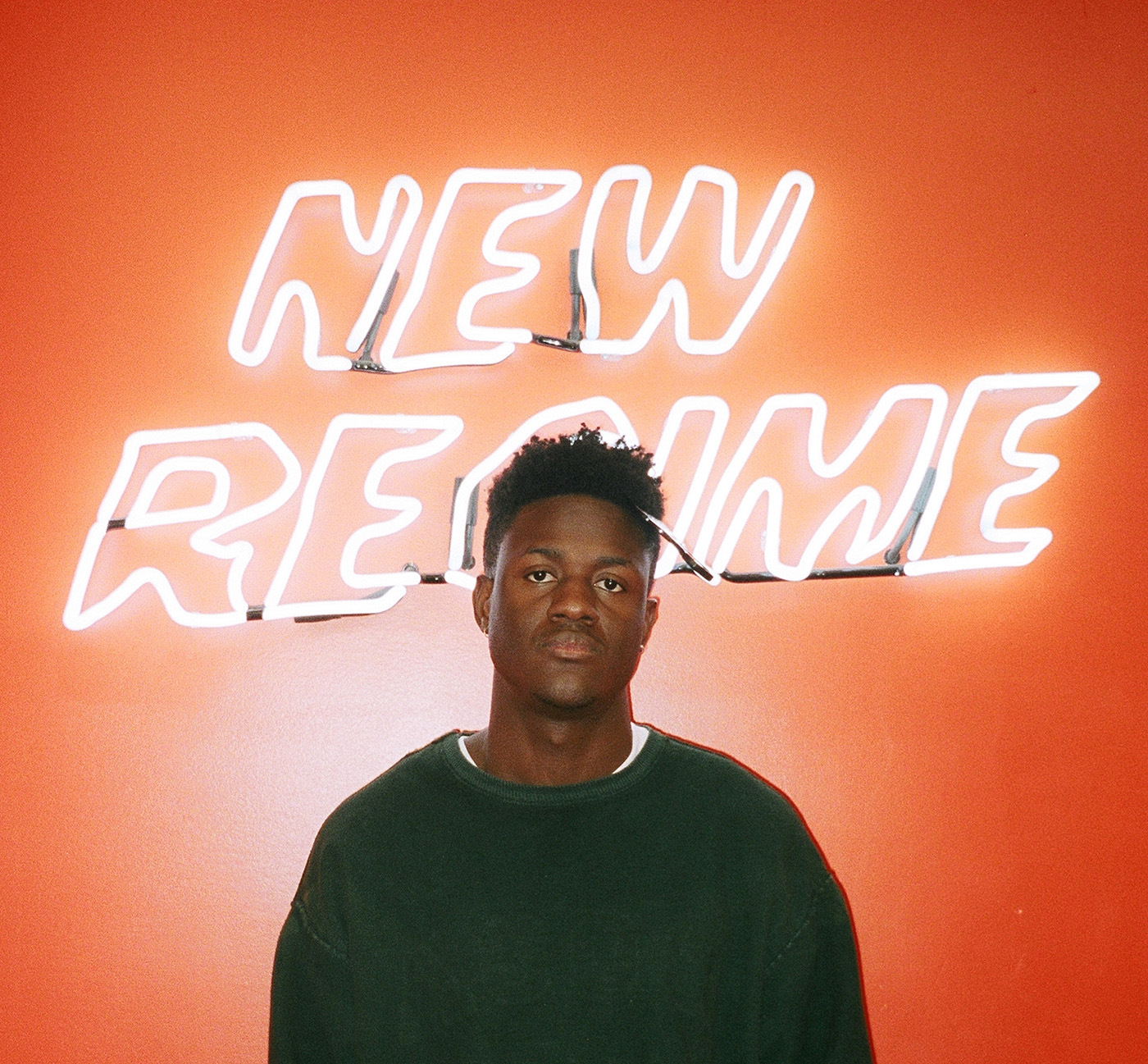 Gildas Awuye
General Manager and Co-founder
Atelier New Regime
Gildas Messan Awuye is a young entrepreneur and co-founder of Montreal based clothing brand Atelier New Regime. His business ventures started in his early teens serving as a director at Benjamin Bros, the creative agency founded by his two eldest brothers. In 2011, he chose to focus his efforts on Atelier New Regime transforming the company from a local t-shirt brand into a full fledged clothing and lifestyle brand. Over the years he's acquired a variety of skills becoming Atelier New Regime's business strategist, production manager, creative director, and a key player in the brand's marketing efforts
« ENTREPRISE is a great way to showcase all the talent and drive in our millennials, that are too often criticized as a lazy generation. I'm proud to say that the future is bright. »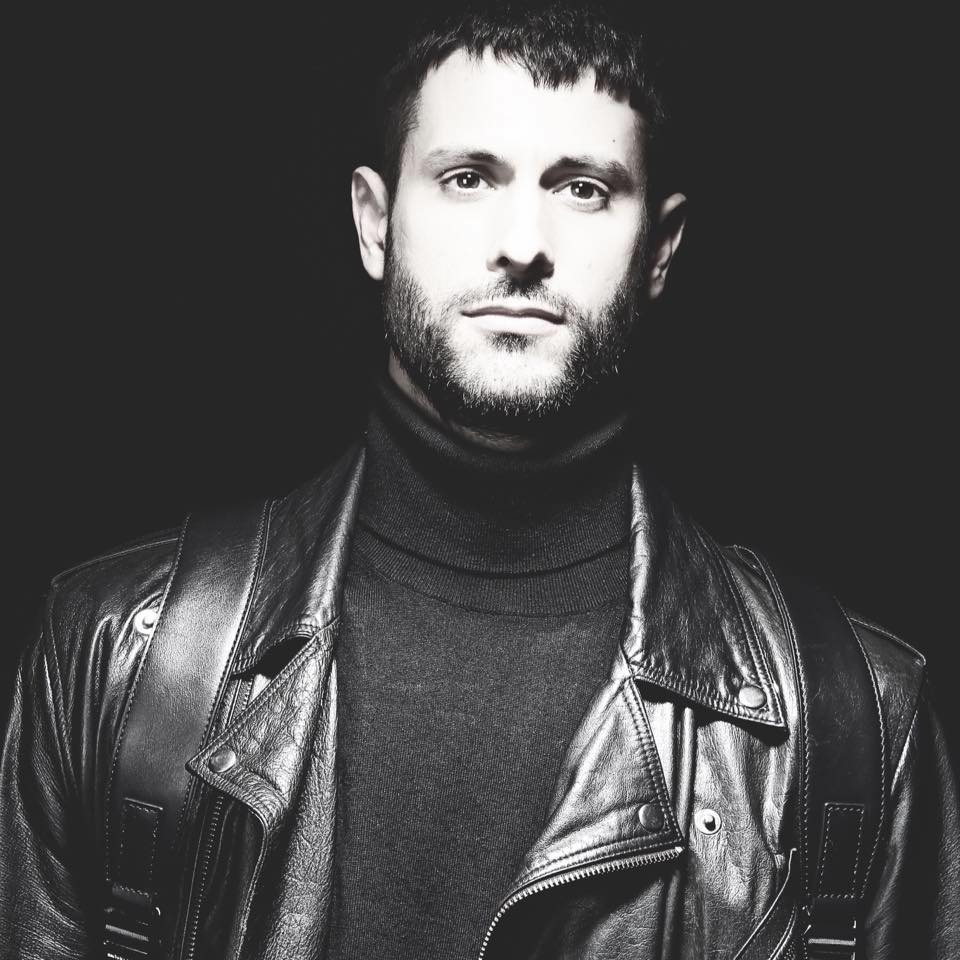 Vito Cassotta
Senior Retail Buyer
Michael Kors
Vito Cassotta has over ten years' experience in the retail sector. He's touched on various different departments such as operations, visuals before finding his true passion in buying and merchandising. A graduate from LaSalle College in 2004 he continued his education at McGill University in Public Relations Management while working for brands such as Levi Strauss & Bestseller Canada where he played a crucial role in the expansion of Jack & Jones retail stores. Vito currently holds the title Merchandise Manager for Michael Kors Canada. During his off time he enjoy volunteering for organizations such as Make-A-Wish.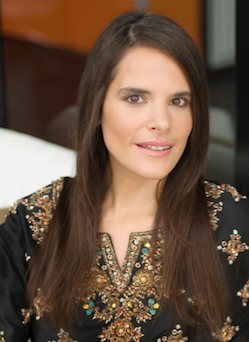 Maria Varvarikos
Founder and President
ZOÏ Agency
Maria Varvarikos has more than 20 years of public relations and marketing experience. Prior to founding ZOÏ Agency in 2000, Maria studied at Concordia University where she received her bachelors in Marketing. She then went on to serve as the Director of Promotions for Ocean Drive Magazine. Inspired to establish her own enterprise in order to fully engage her passion for brands, Maria launched ZOÏ Agency to great Success.
With offices in New York and Montreal, and soon to open in Toronto, Maria and her team have been an integral part of the successful launches and branding initiatives behind top fashion, beauty, travel and lifestyle brands such as, WANT Les Essentiels, Maison Kitsuné, H&M, Tiffany & Co., KORRES, and more.
Motivated by the brand story above all else, Maria takes pride in her unorthodox approach to public relations: Extracting the essence of the brand, highlighting their story, and communicating their uniqueness in innovative ways. Maria strongly believes that public relations efforts can only be as successful as the strategy and personal relationships they're built on, and it's this outlook that keeps her and her team at ZOÏ Agency deeply committed and enthusiastic in their work.
Maria is involved in key organizations including the Canadian Center of Architecture and Montreal Museum of Fine Arts. Maria is also the recipient of the 2010 Entrepreneur of the Year Award by the Hellenic Board of Trade and has been featured in many publications as a recognized expert in her field in many publications as a recognized expert in her field.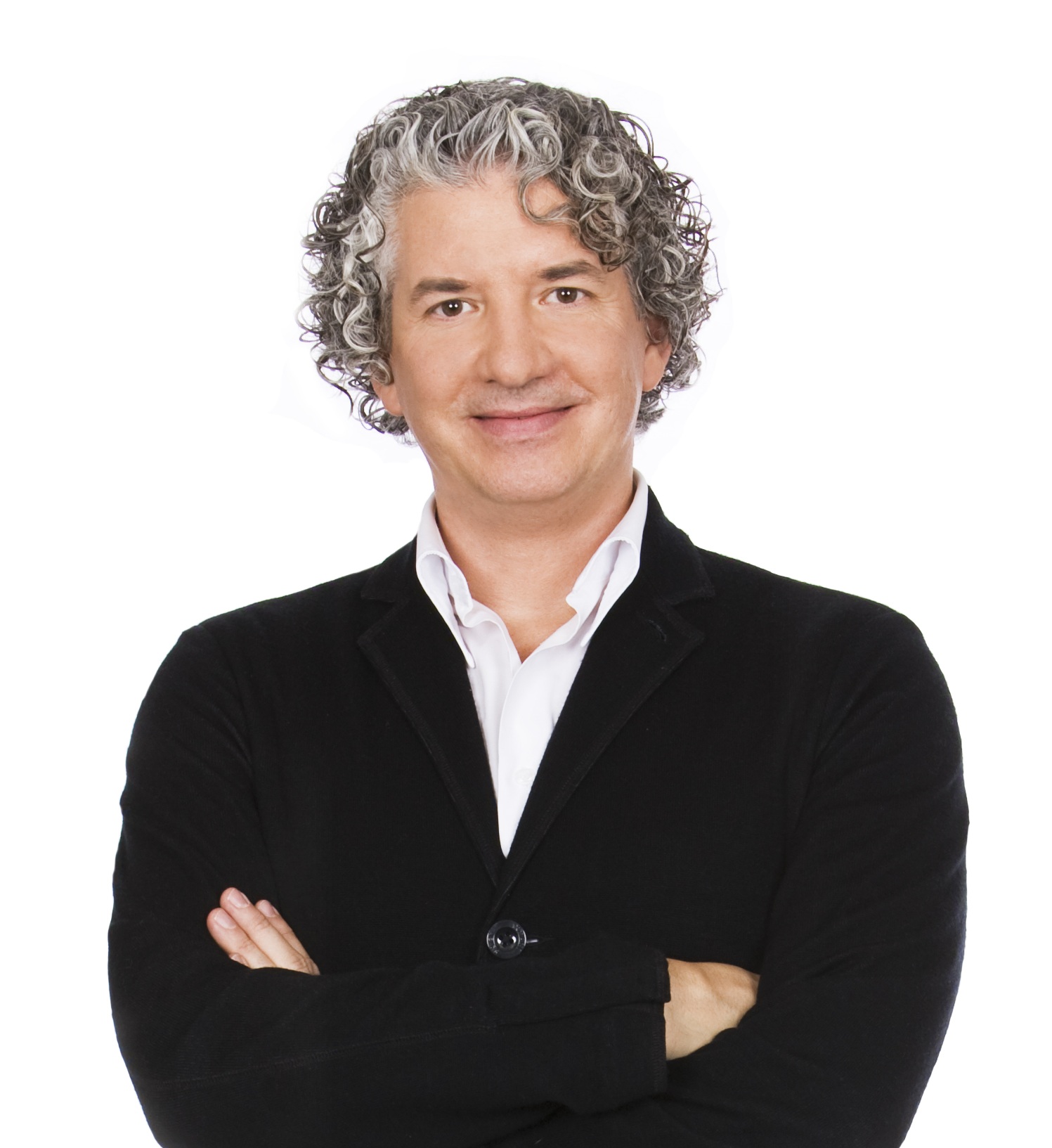 François Bousquet
Director
Fashion School, LaSalle College Montréal
A fashion design graduate from LaSalle College, he worked as a designer in the industry and workshop leader for a Quebec creator before becoming a teacher. Director of the International School of fashion, arts and design at LaSalle College for over 17 years, he has been involved with the steering committee and the metropolitan cluster of fashion, to promote and develop the fashion industry, in Quebec and Canada.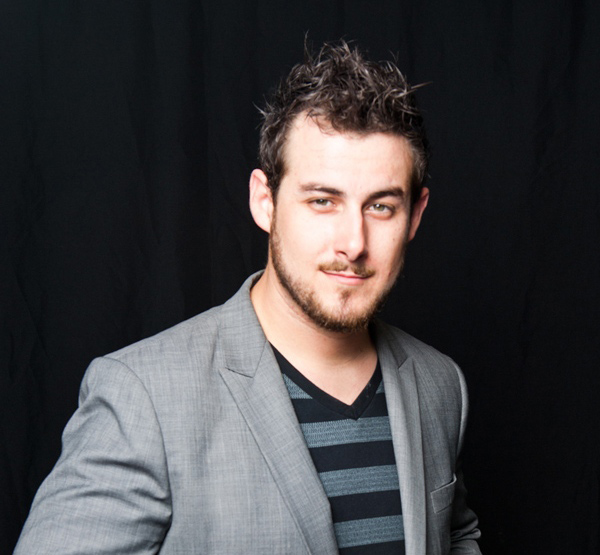 Jean-Philippe Boudreault
Senior Director Digital Growth
Absolunet
In the last 17 years, he went from entrepreneur to intrapreneur and he has been working on digital transformations, omnichannel strategies and eCommerce growth of many prestigious brands including Maison Marie Saint Pierre, Maison Birks, m0851, Rudsak, SAIL, Sportium, Stokes, Structube, Mobilia, L'Oréal, Yves Rocher, Blush Lingerie, La Canadienne, Harricana, La Vie en Rose, Bikini Village, Empire Sports and more. Before joining Absolunet, Jean-Philippe worked for 3 years as the Director of Marketing and the PR Officer at Modasuite (now Frank & Oak). In addition, Jean-Philippe also teaches Integrated Marketing Communication, Public Relations, Fashion Marketing and Social Medias at the University of Montreal as well at UQAM School of Management (ESG UQAM) since 2012.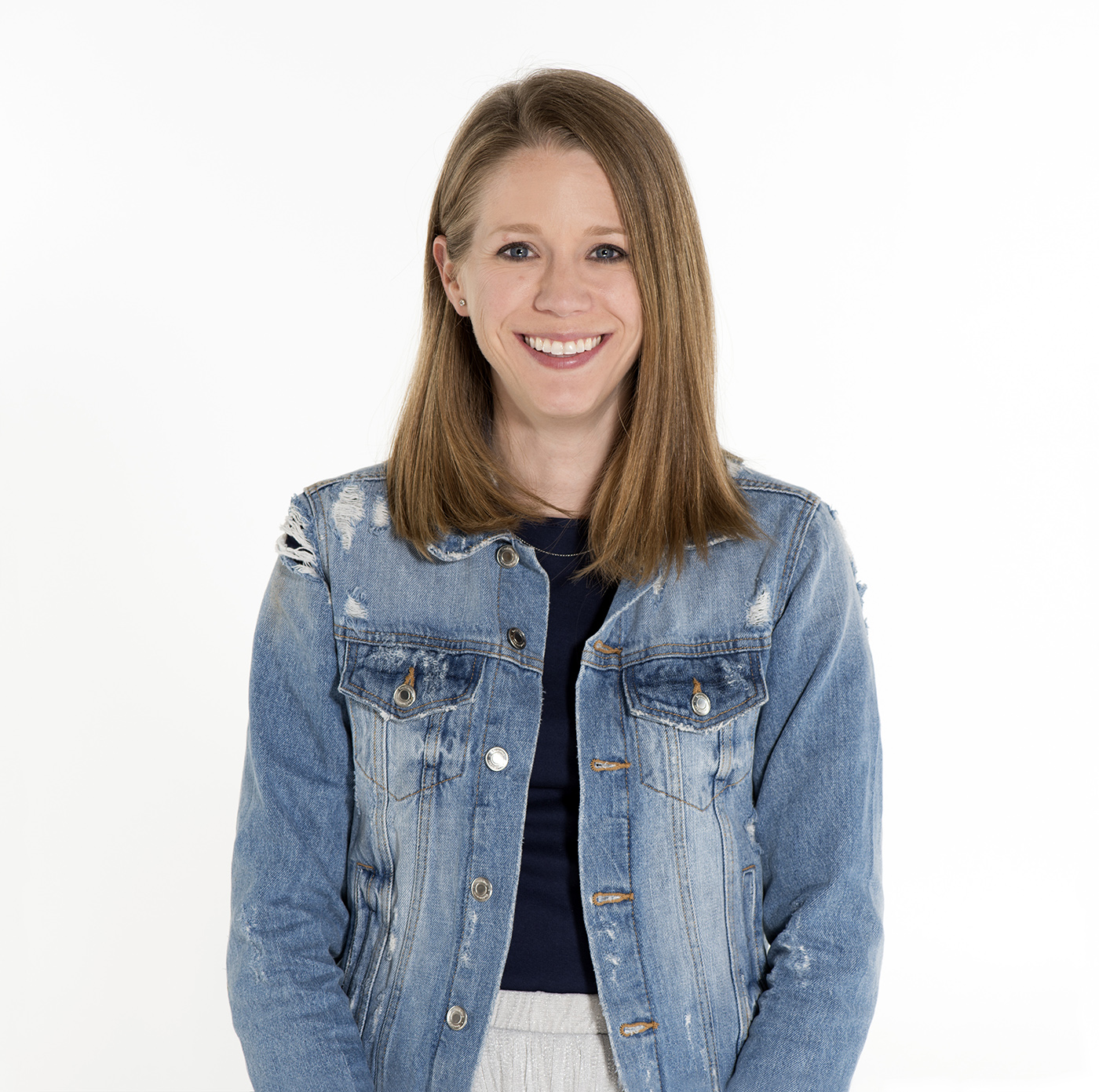 Sophie Beauchamp
Senior Director of Marketing
Ardène
Sophie Beauchamp is a creative retail executive with over ten years of marketing and visual merchandising experience. Over the course of her career, Sophie has directed countless original marketing projects, brand development initiatives, and visual merchandising concepts. In her current role as Ardene's Senior Director, Marketing and Visual, Sophie oversees the strategic planning and implementation of the company's promotional campaigns. Under her leadership, Sophie's team has leveraged pop culture and every-day street style to tell compelling stories and connect with the customer in an authentic way. Sophie's entrepreneurial vision is contagious, and her innovative leadership has played a pivotal role in the evolution of the Ardene brand.
The Alumni Award of Excellence is chosen by the ENTREPRISE team. It honours the successes of a former LaSalle College Fashion Marketing student whose career serves as a role model for fashion industry players of tomorrow.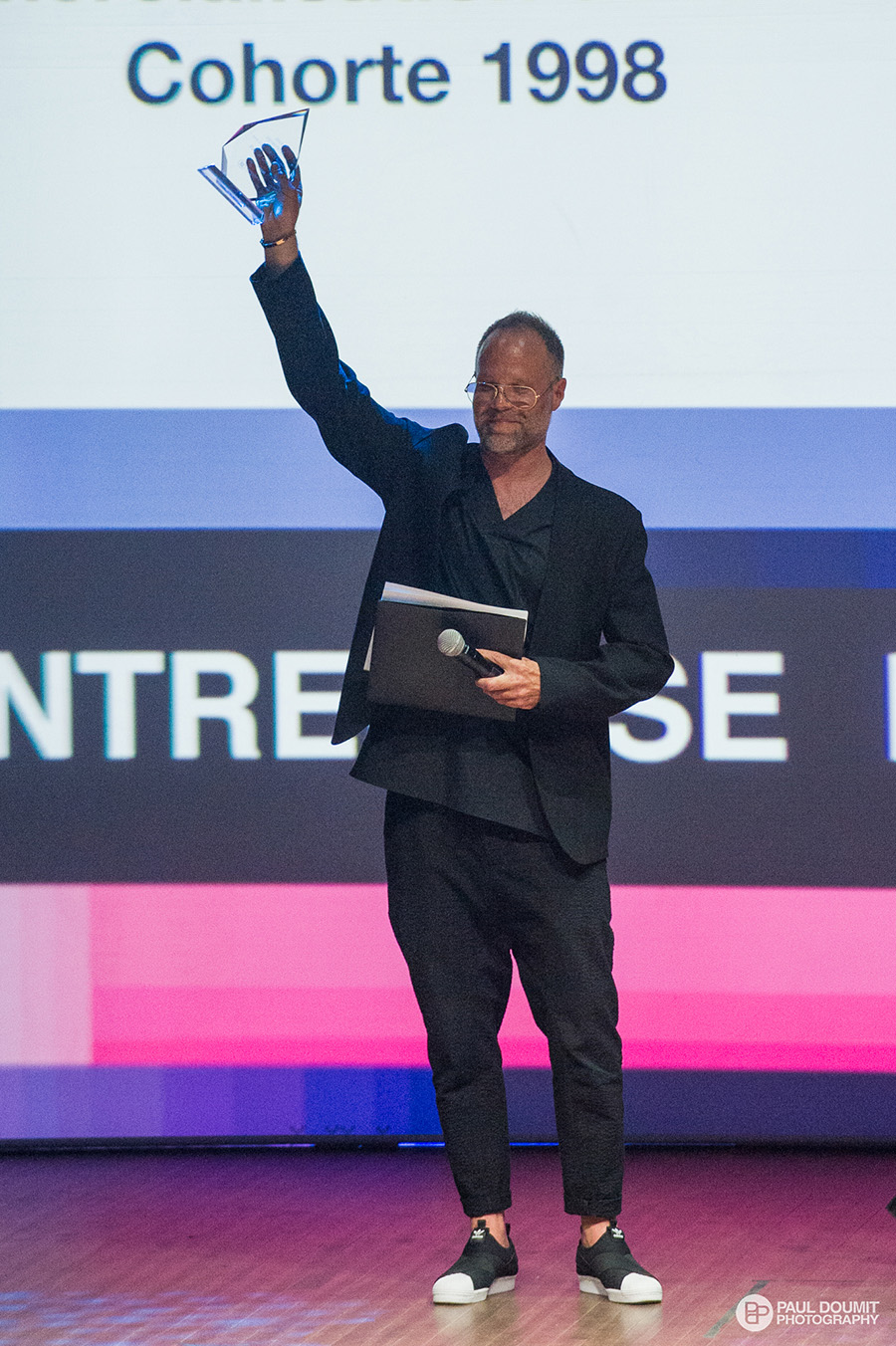 ALUMNI AWARD OF EXCELLENCE RECIPIENT 2017
Pascal Cloutier

LaSalle College, Class of 1998
Buying Director & Artistic Director of DJAB for La Maison Simons
Web Site
The Academic Award of Excellence is awarded to the two Fashion Marketing graduates who have successfully maintained the highest R scores throughout their three years of study.
2017 RECIPIENT OF THE ACADEMIC AWARD OF EXCELLENCE
Audrey Bessette

Prize awarded by BESTSELLER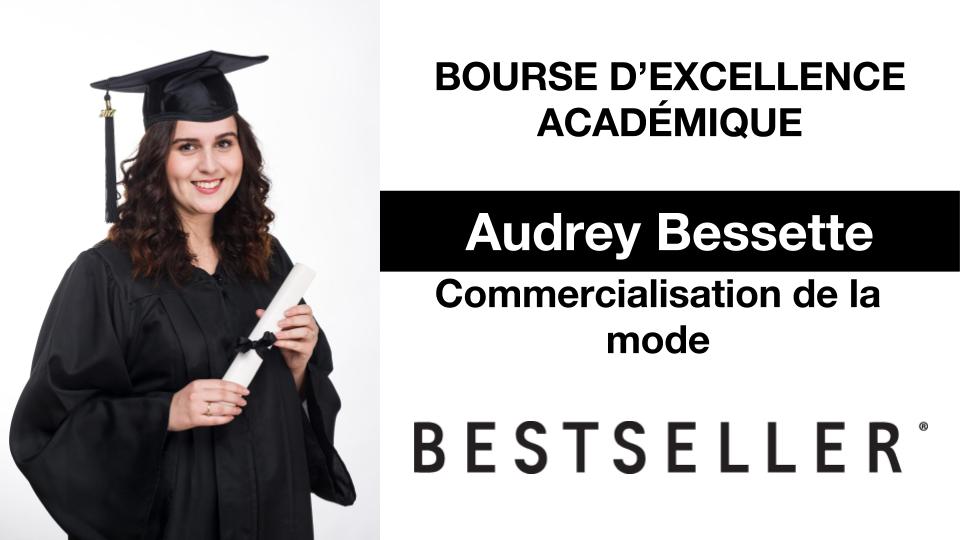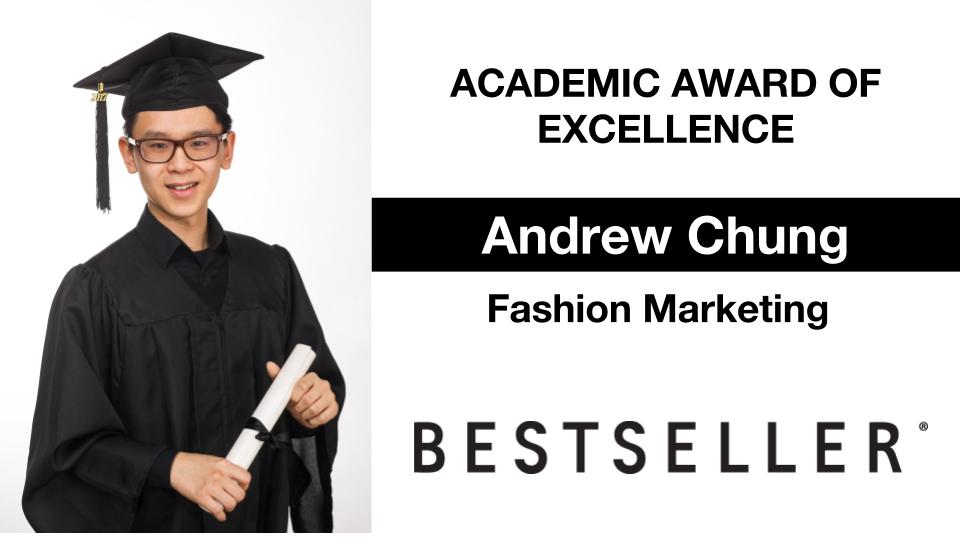 2017 RECIPIENT OF THE ACADEMIC AWARD OF EXCELLENCE
Andrew Chung
Prize awarded by BESTSELLER
2017 RECIPIENT OF THE ENTREPRISE AWARD OF EXCELLENCE
Claudia Tétreault-Percy
Prize awarded by Ardene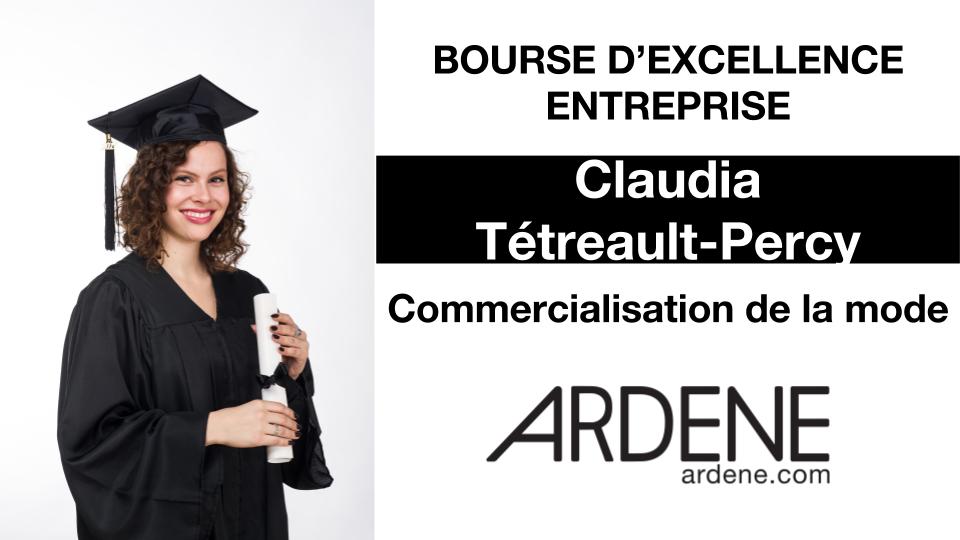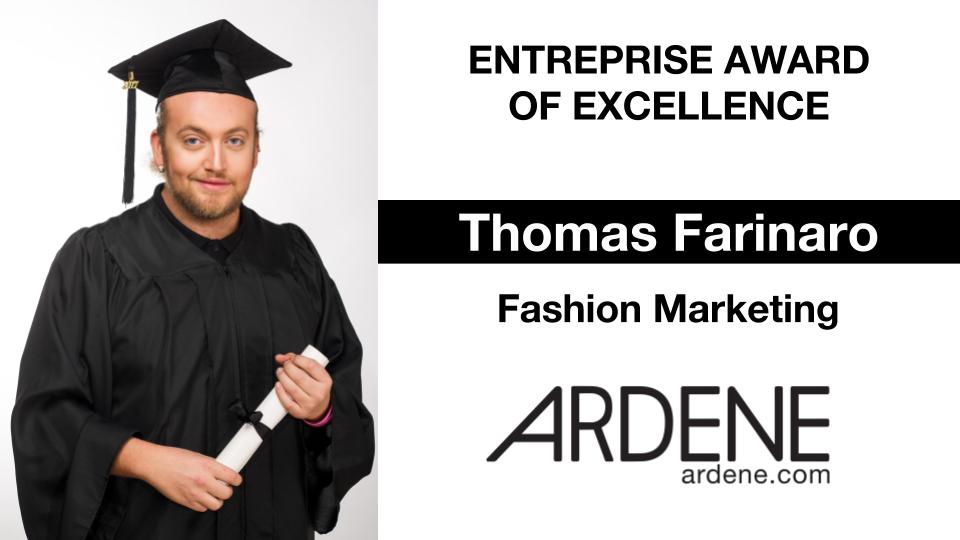 2017 RECIPIENT OF THE ENTREPRISE AWARD OF EXCELLENCE
Thomas Farinaro
Prize awarded by Ardene
Continuing Education Award
2017 RECIPIENT OF THE CONTINUING EDUCATION AWARD
Marie-Pier Laflamme

Prize awarded by AGEL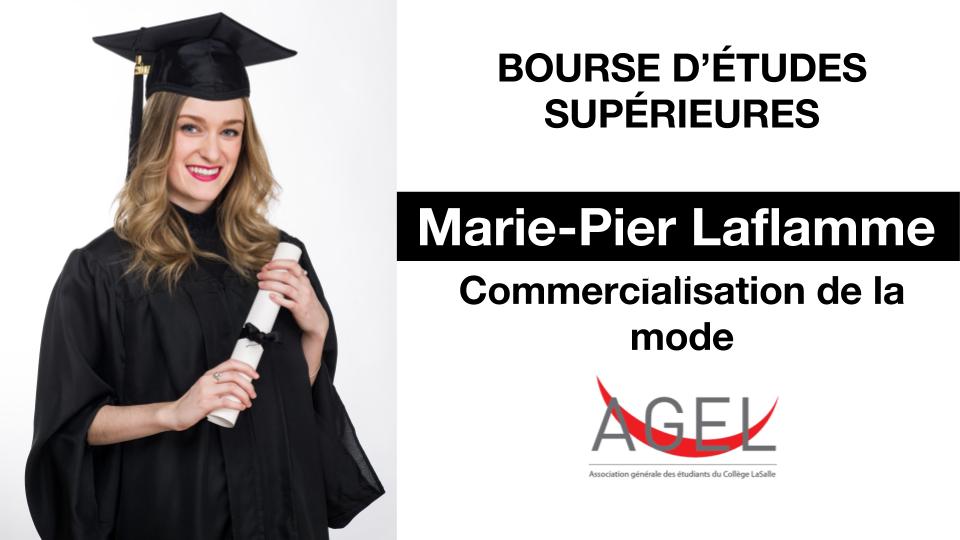 The Faculty Award of Excellence is granted to two graduates by the Fashion Marketing faculty. These students have demonstrated exemplary team spirit, perseverance and personal growth throughout their three years of study.
2017 RECIPIENT OF THE FACULTY AWARD OF EXCELLENCE
Claudia Tétreault-Percy
Prize awarded by Ardene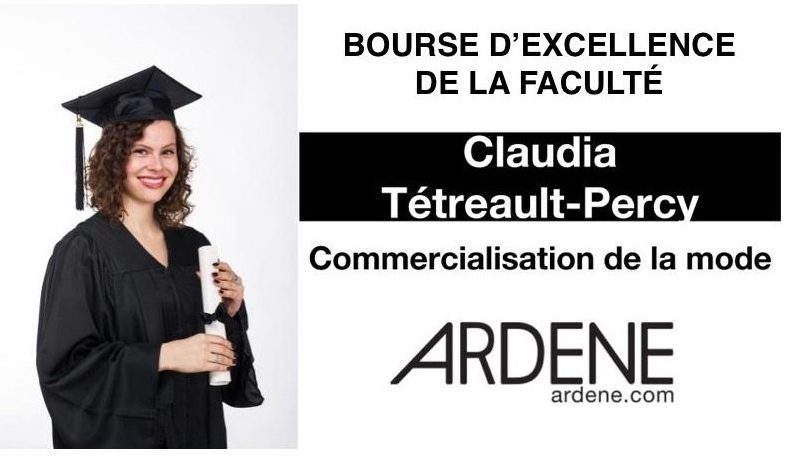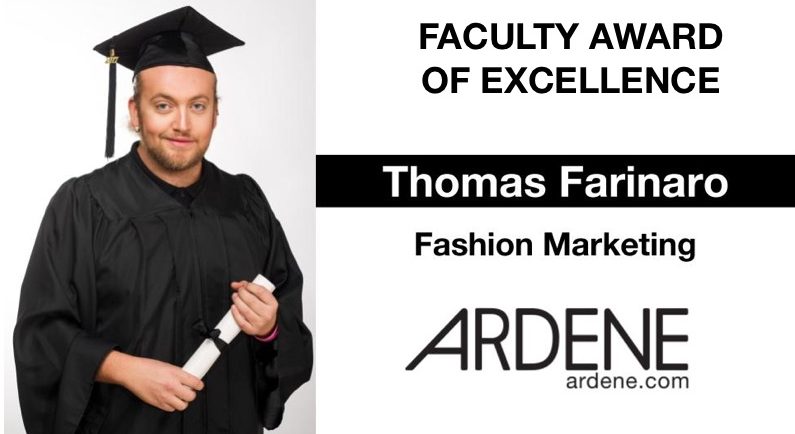 2017 RECIPIENT OF THE FACULTY AWARD OF EXCELLENCE
Thomas Farinaro
Prize awarded by Ardene
Entreprise donne au suivant 2017
After the YMCA visit, we had the pleasure of meeting the team from Tyndale St-George Community Centre, to whom we donated 5 boxes! We're delighted to be able to help with the fabulous work they do, even if it's in a small way.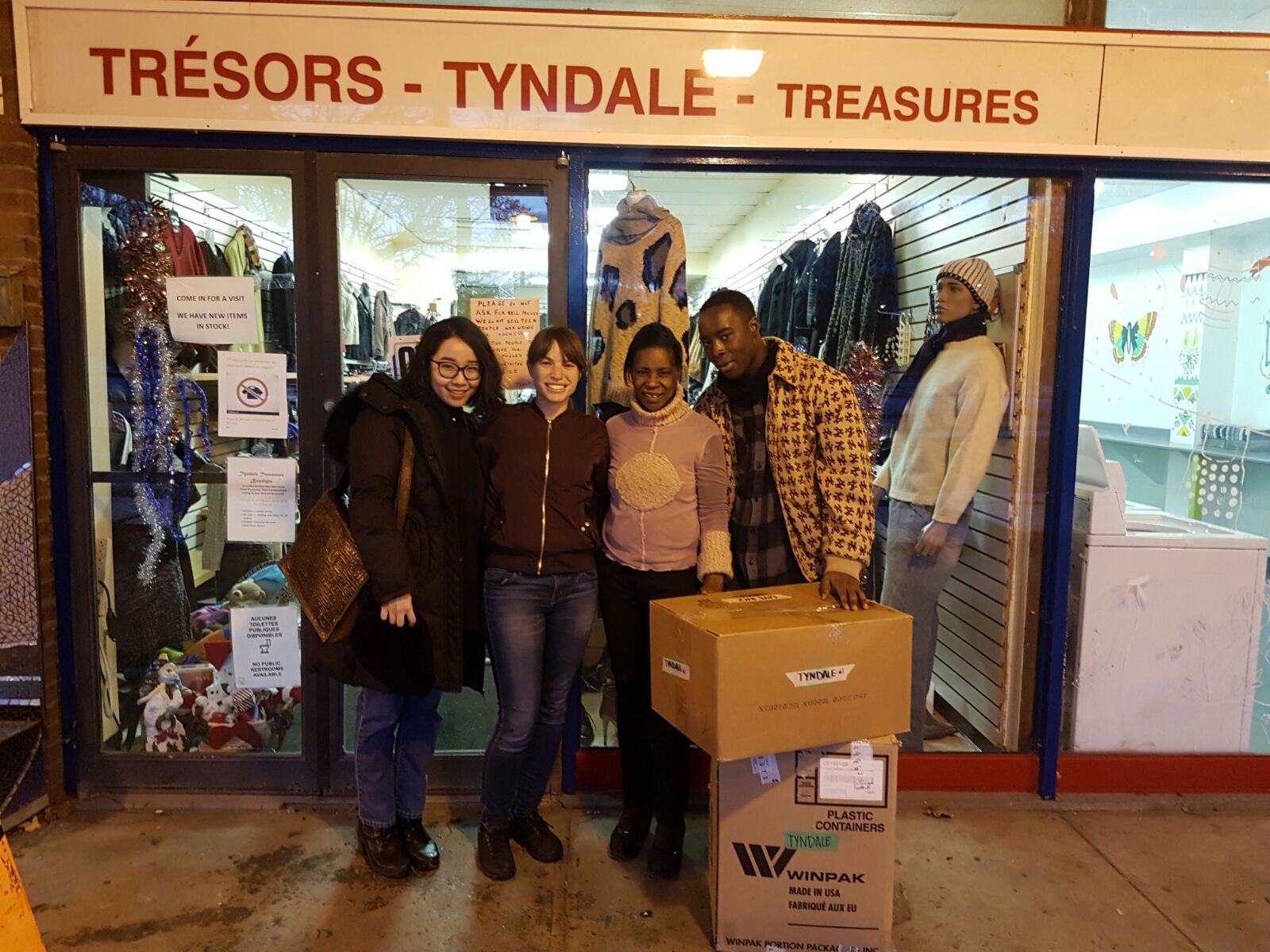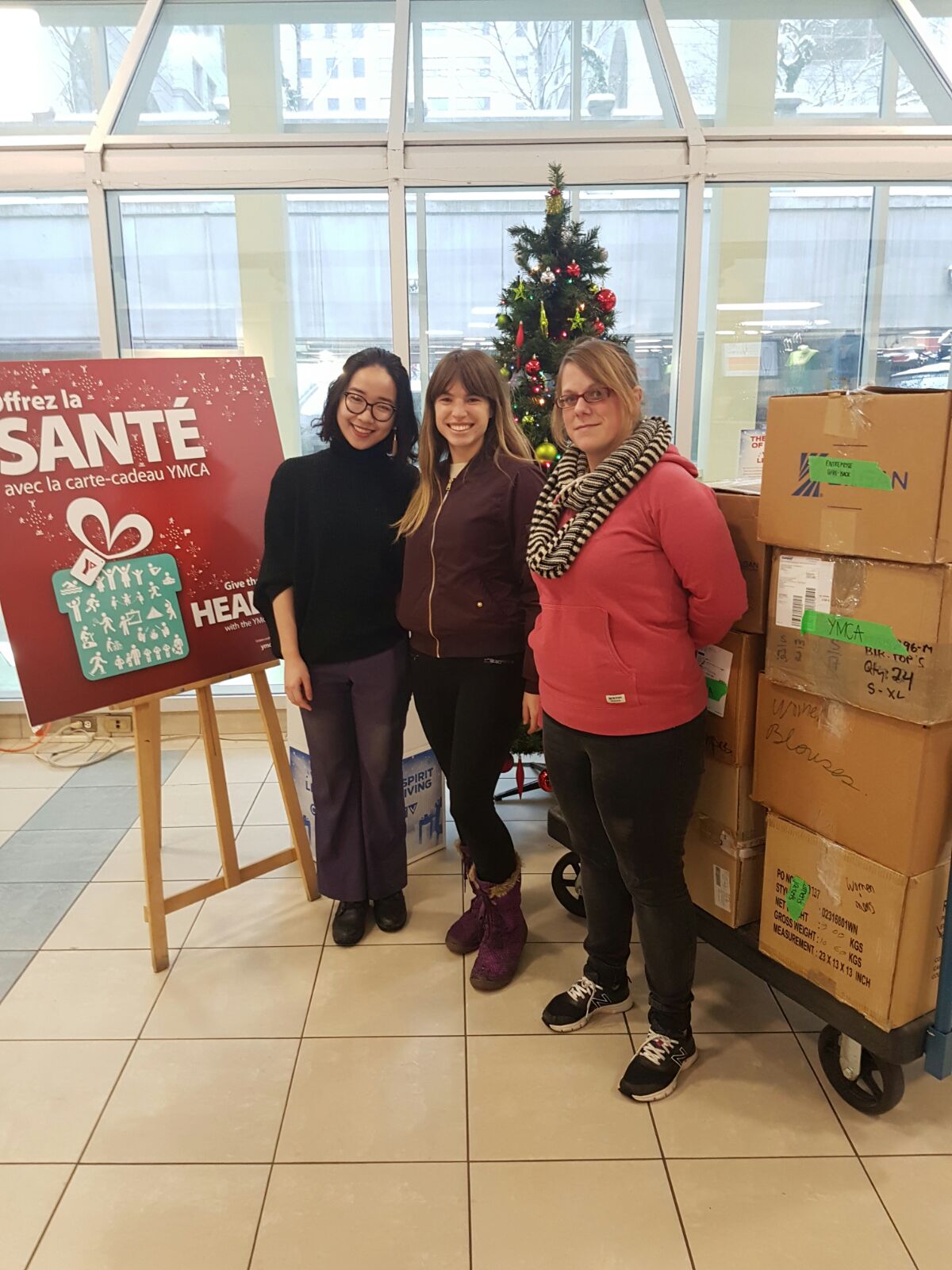 The holidays are upon us and what better time to pay the lovely folks at the Downtown YMCA a visit! On December 5th, the ENTREPRISE 2017 team donated 7 boxes of clothing and accessories to the YMCA's efforts at keeping communities strong.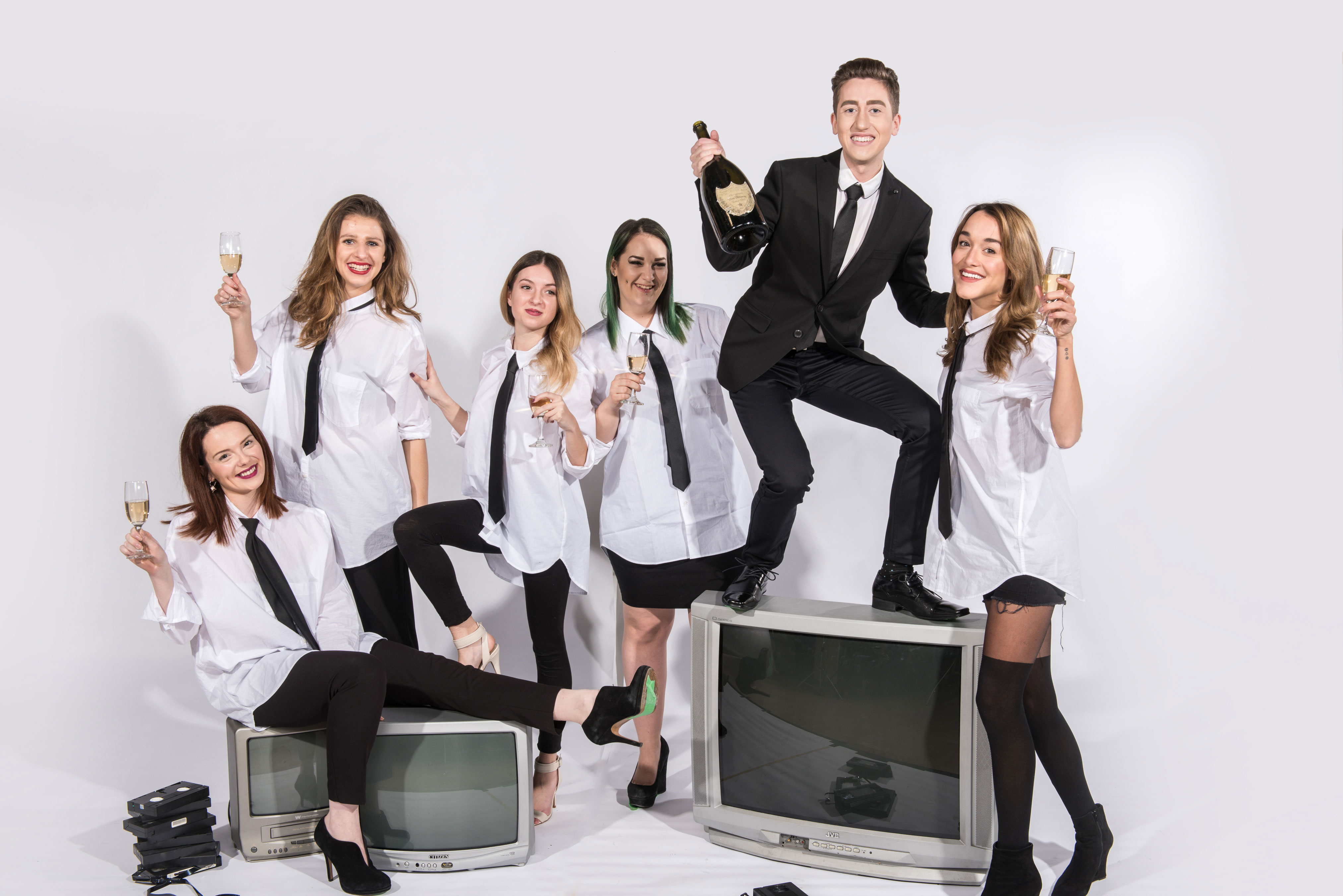 Our company offers quality men's underwear that ensures safety
against the dangers of magnetic waves.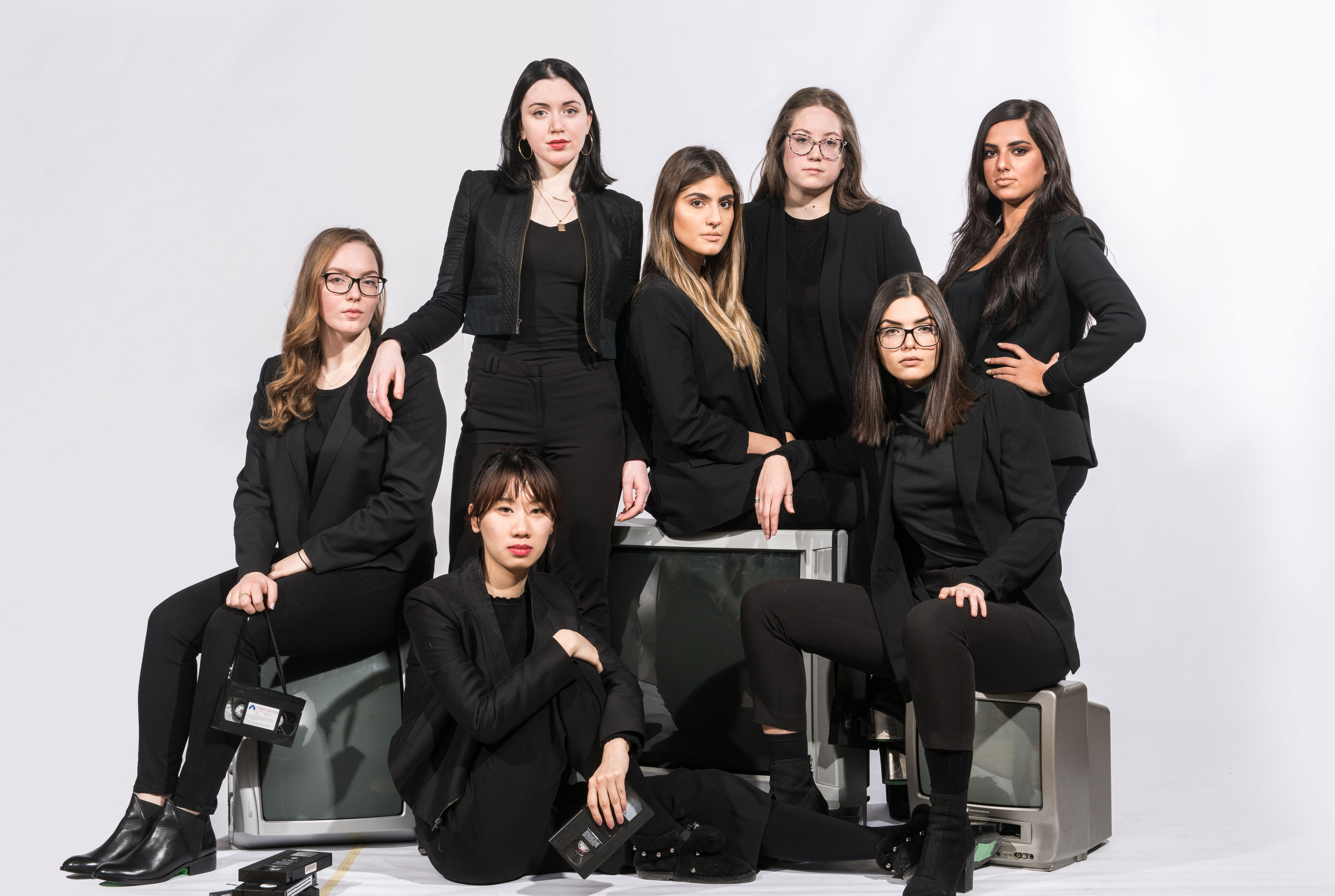 Atelier Meso, a vertically integrated men's suiting retailer, offers a unique off-the rack solution to the needs of the mesomorph man.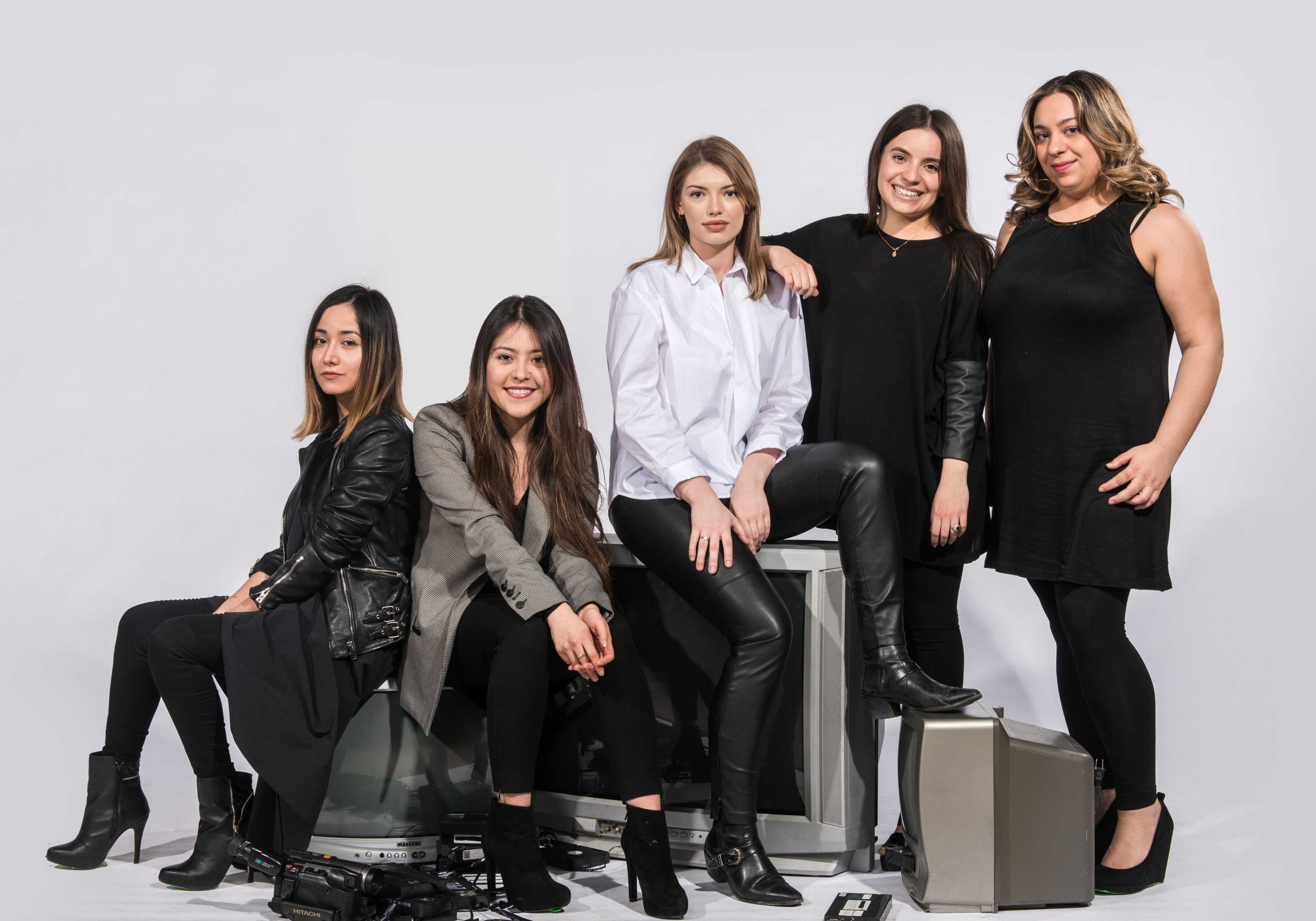 Atelier Minna is a Montreal based manufacturer that offers women's apparel anchored by eco-responsible, sustainable and transparent practices while surpassing consumers' expectations in terms of fit and quality.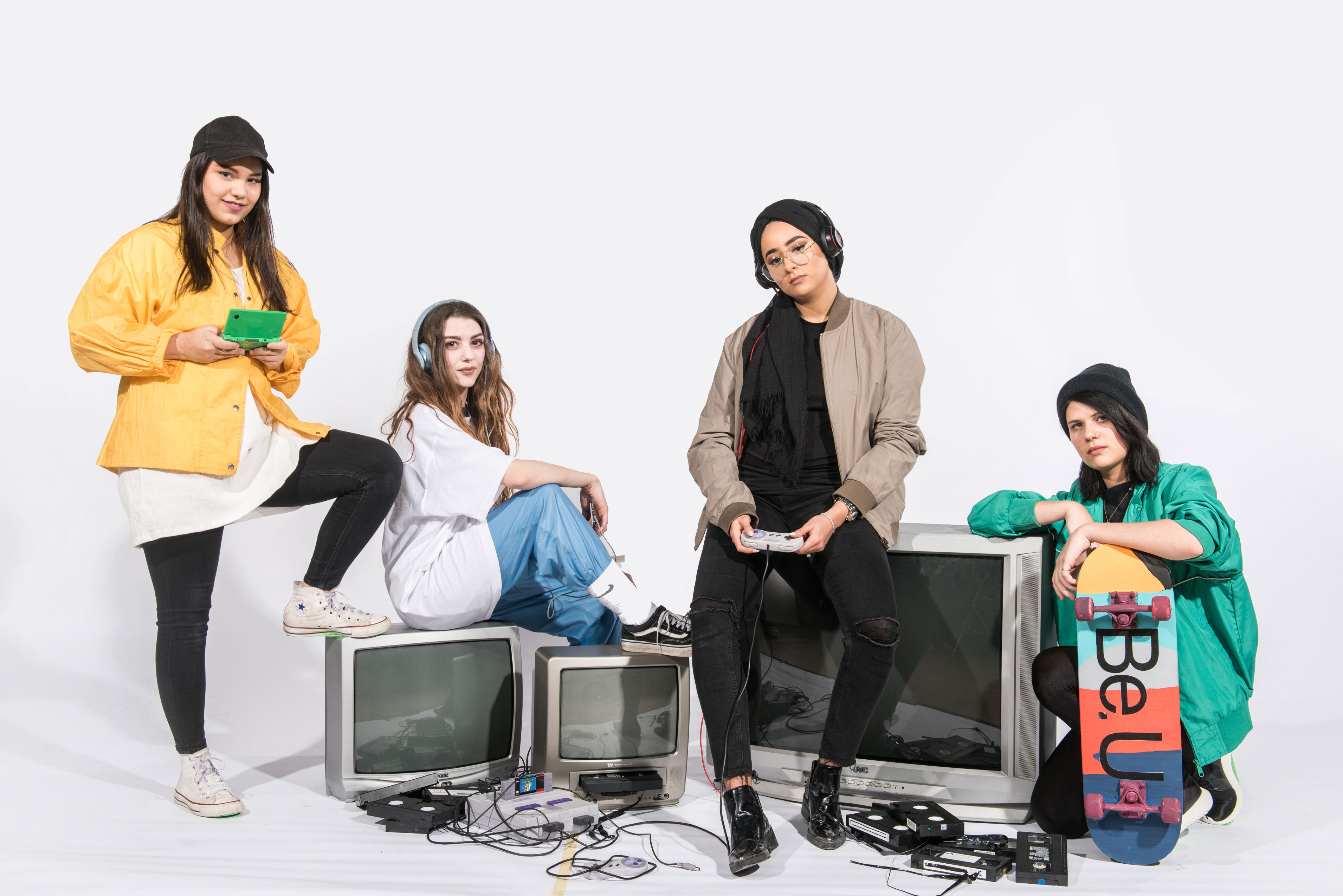 Creating mid-range clothing adapted to the changing body of pre-teens while offering a community aspect that distances them from media created hypersexualization.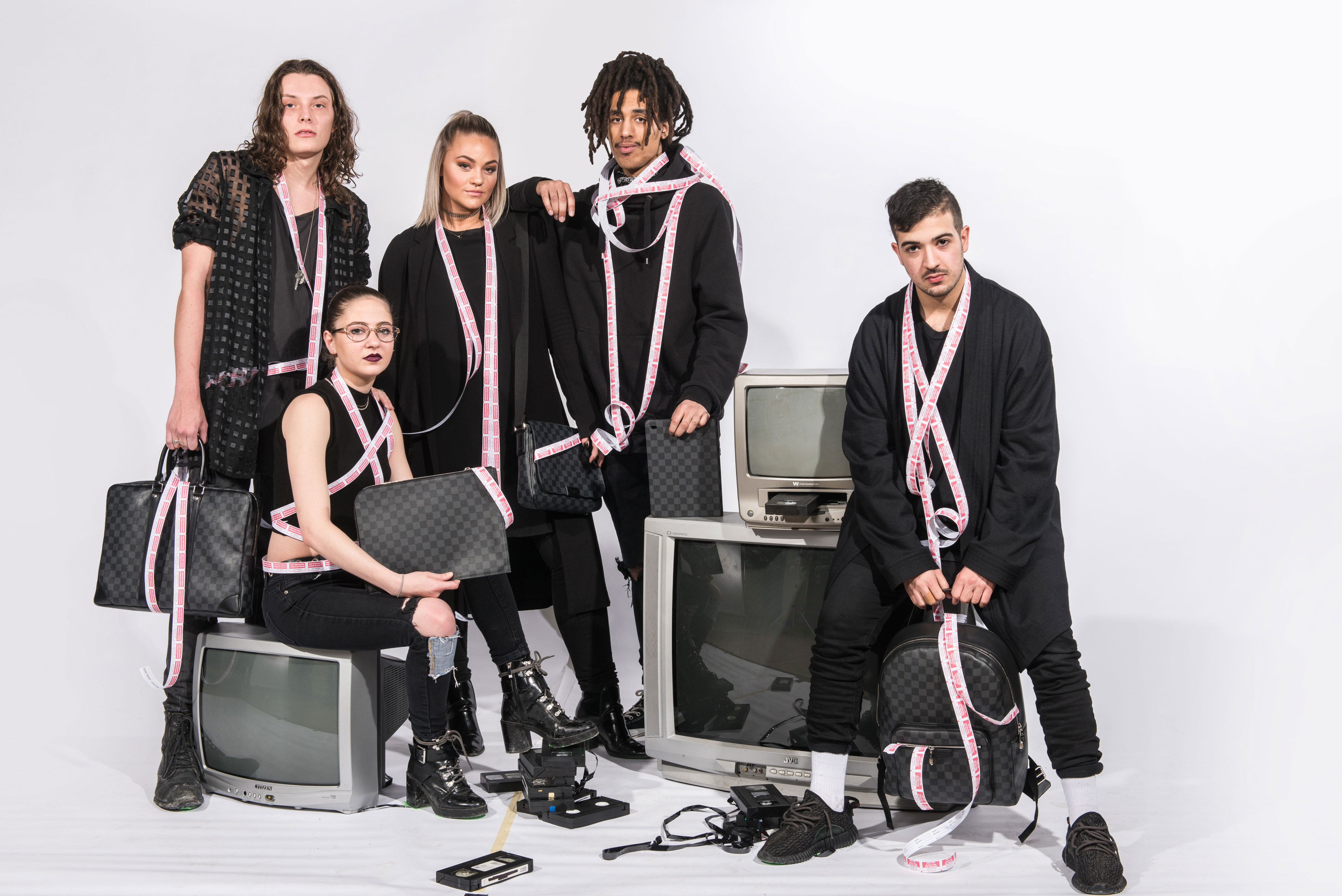 Our platform targets the fashion enthusiasts who crave a specific item but do not have the necessary means for it. By paying $ 2 to participate in the prize draw, the participants have the possibility to acquire a fashion dream item of their choice. We guarantee everyone the chance!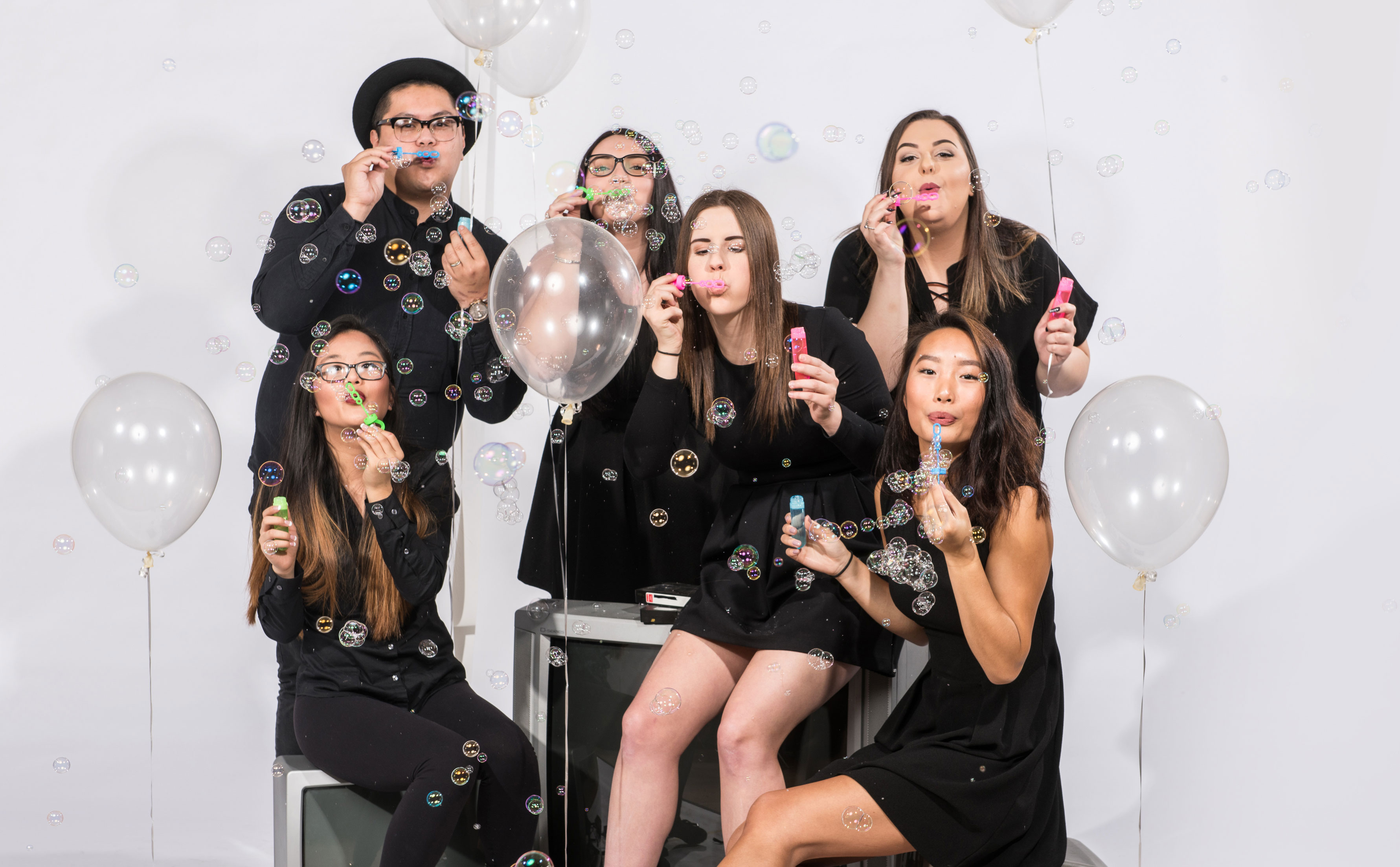 Bubble Baby is a Canadian based vertically integrated e-tailer offering children's swimwear featuring U.V. protection, thermal layering and enhanced buoyancy.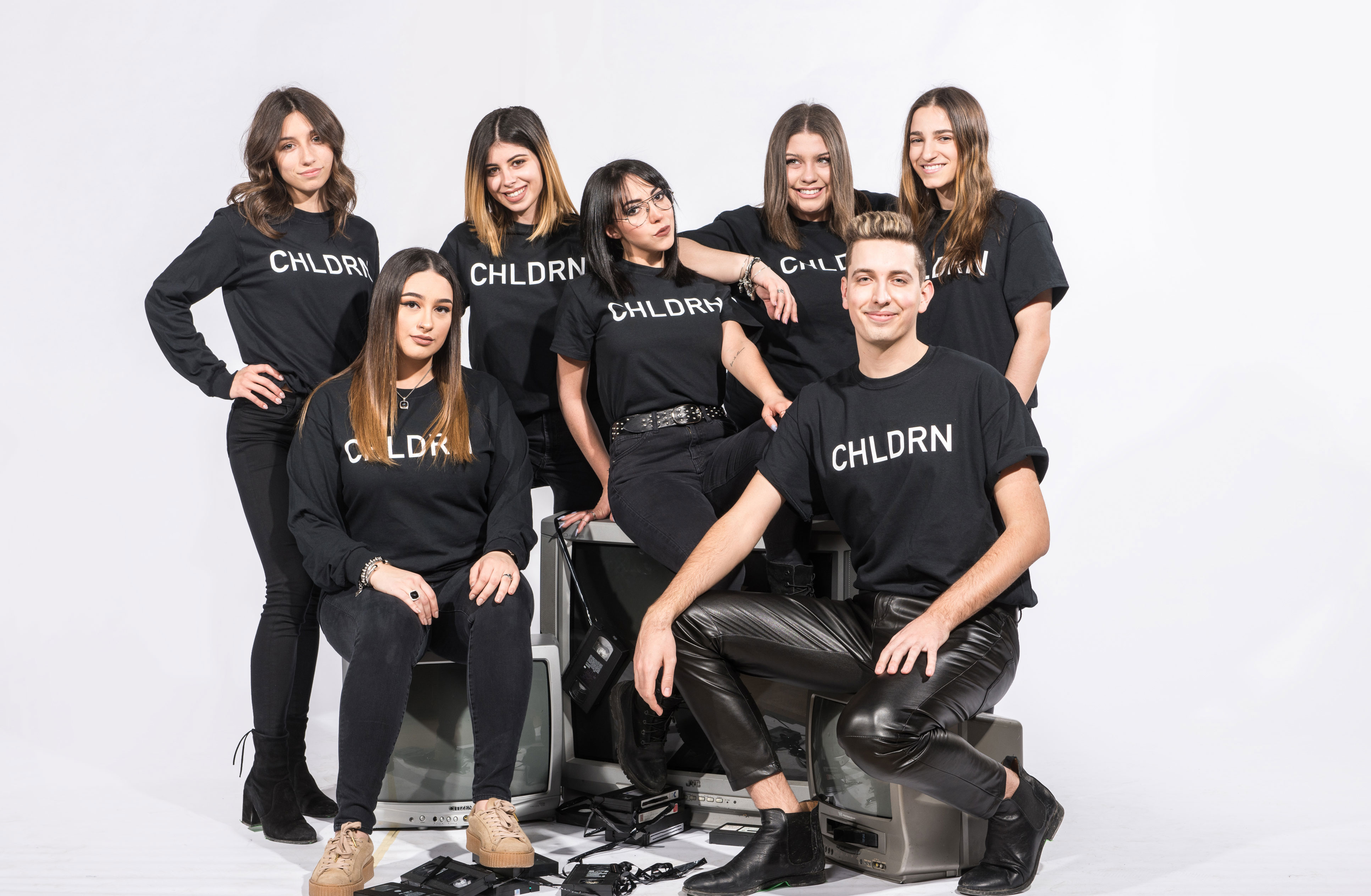 CHLDRN, a Quebec based manufacturer, offers parents environmentally friendly adjustable outerwear for their children.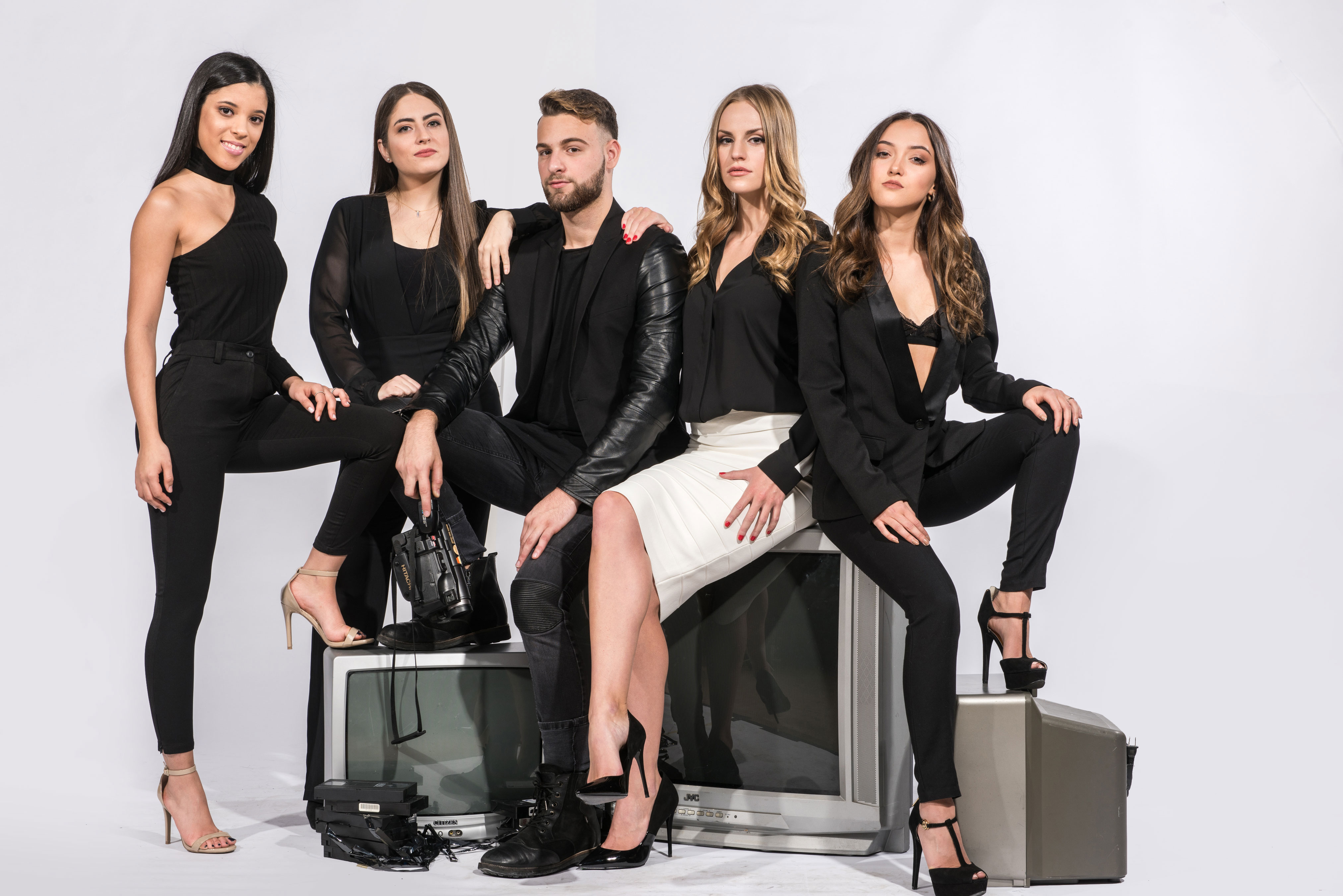 Diligence is a Montréal based unisex leather bag manufacturer. In collaboration with local artists, Diligence creates unique hand painted and screen printed bags.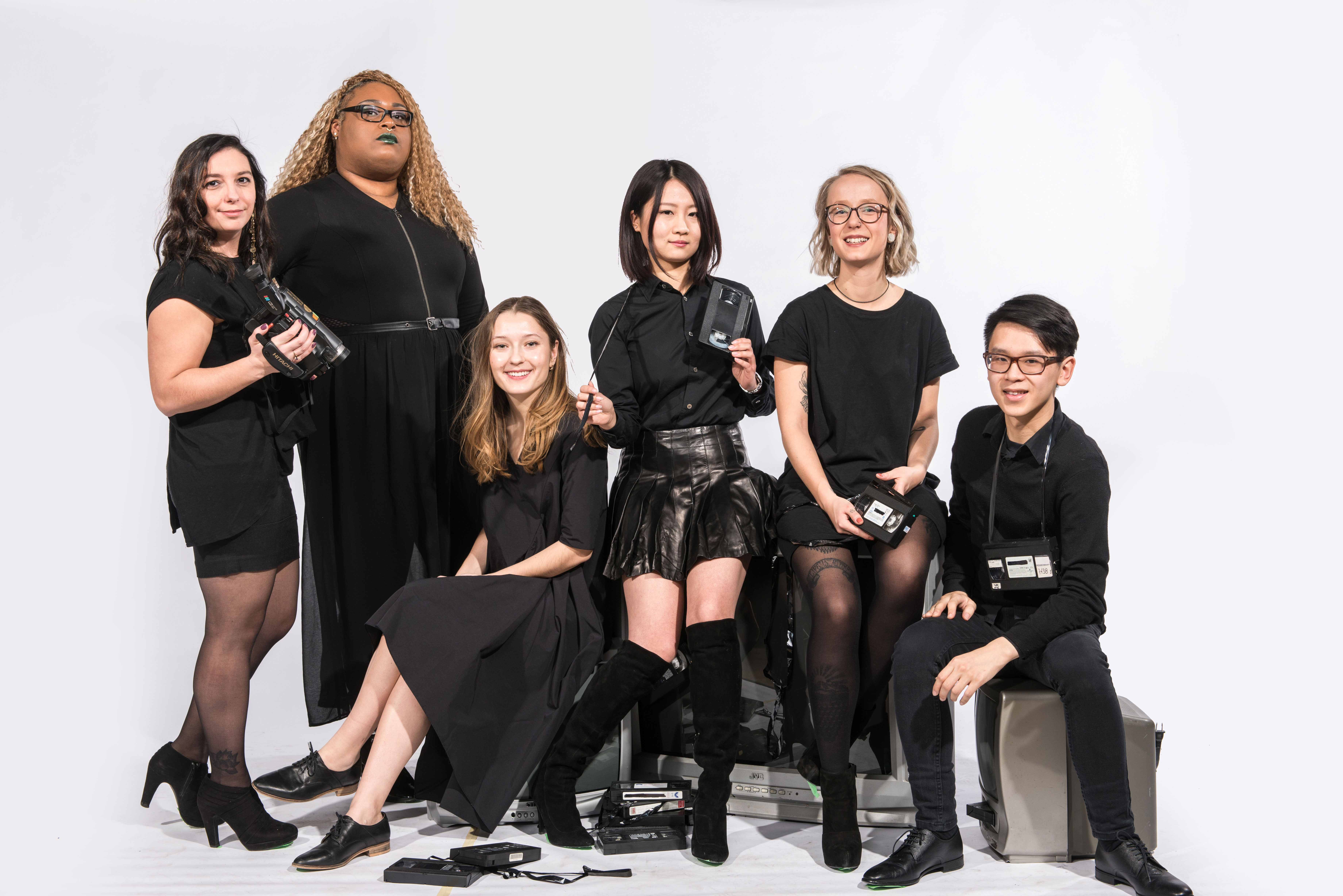 ENTITY is a vertically integrated online retailer of sustainable bags. Built on authenticity and transparency ENTITY delivers high functionality through a minimalist aesthetic.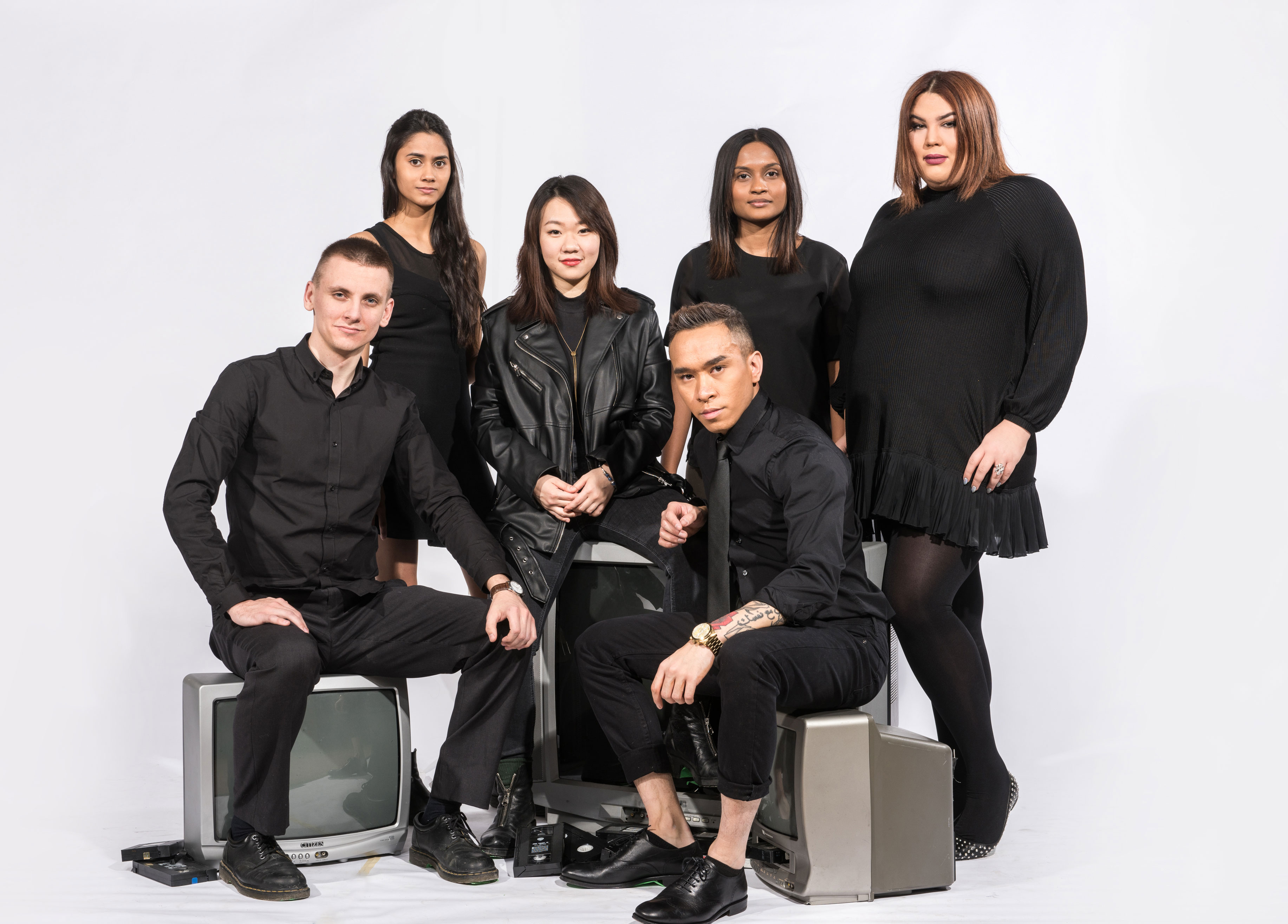 FOKUS is a vertically integrated e-tailer of men's performance wear based in Quebec. We satisfy our consumers lifestyle needs for comfort and style through our innovative and technological designs.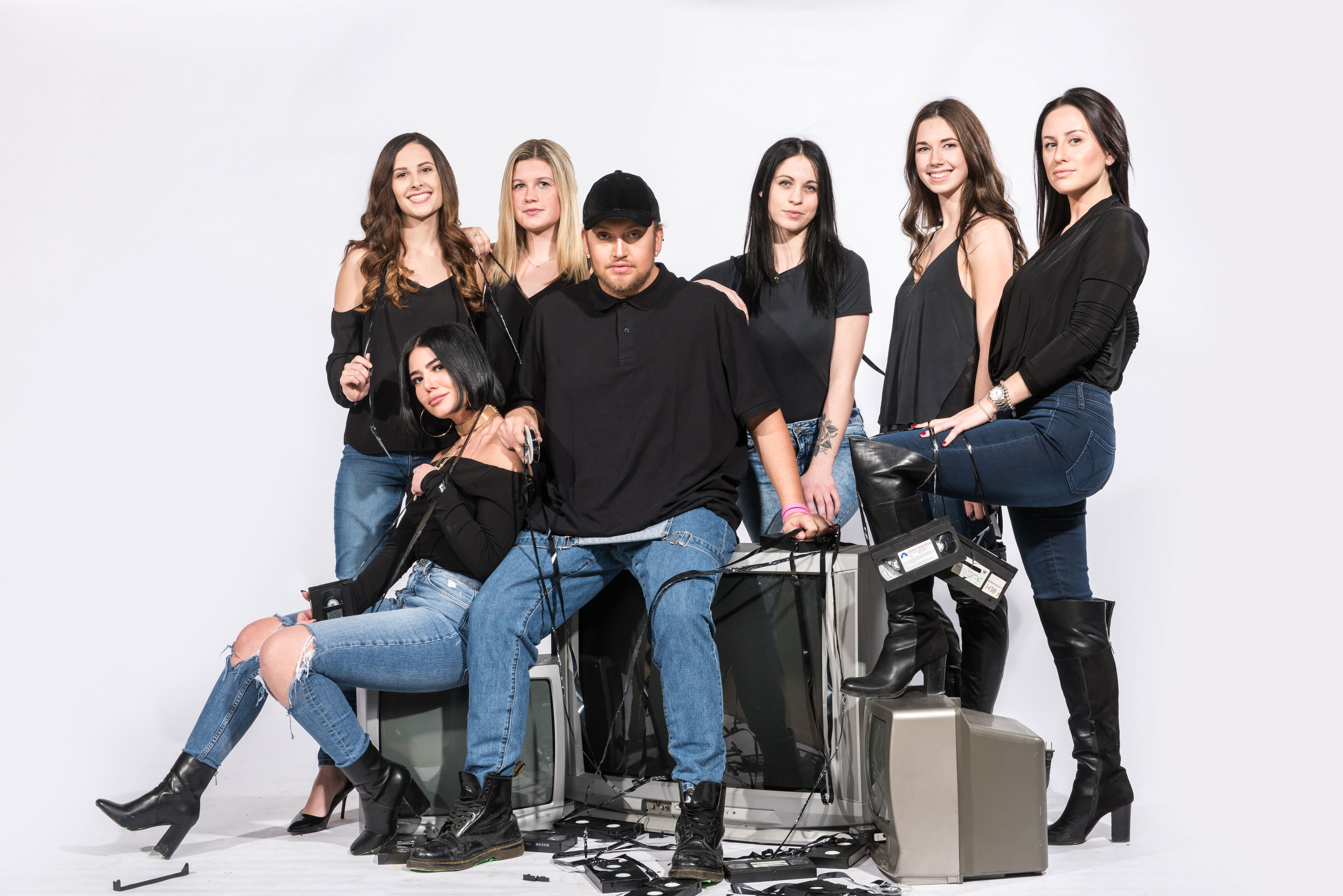 G.Y.B. is a vertically integrated Canadian bag e-tailer and customization service built on the importance of individuality and self-expression. G.Y.B. offers a guilt-free shopping experience by donating funds towards school supplies for Canadian children in need because let's face it kids are the future!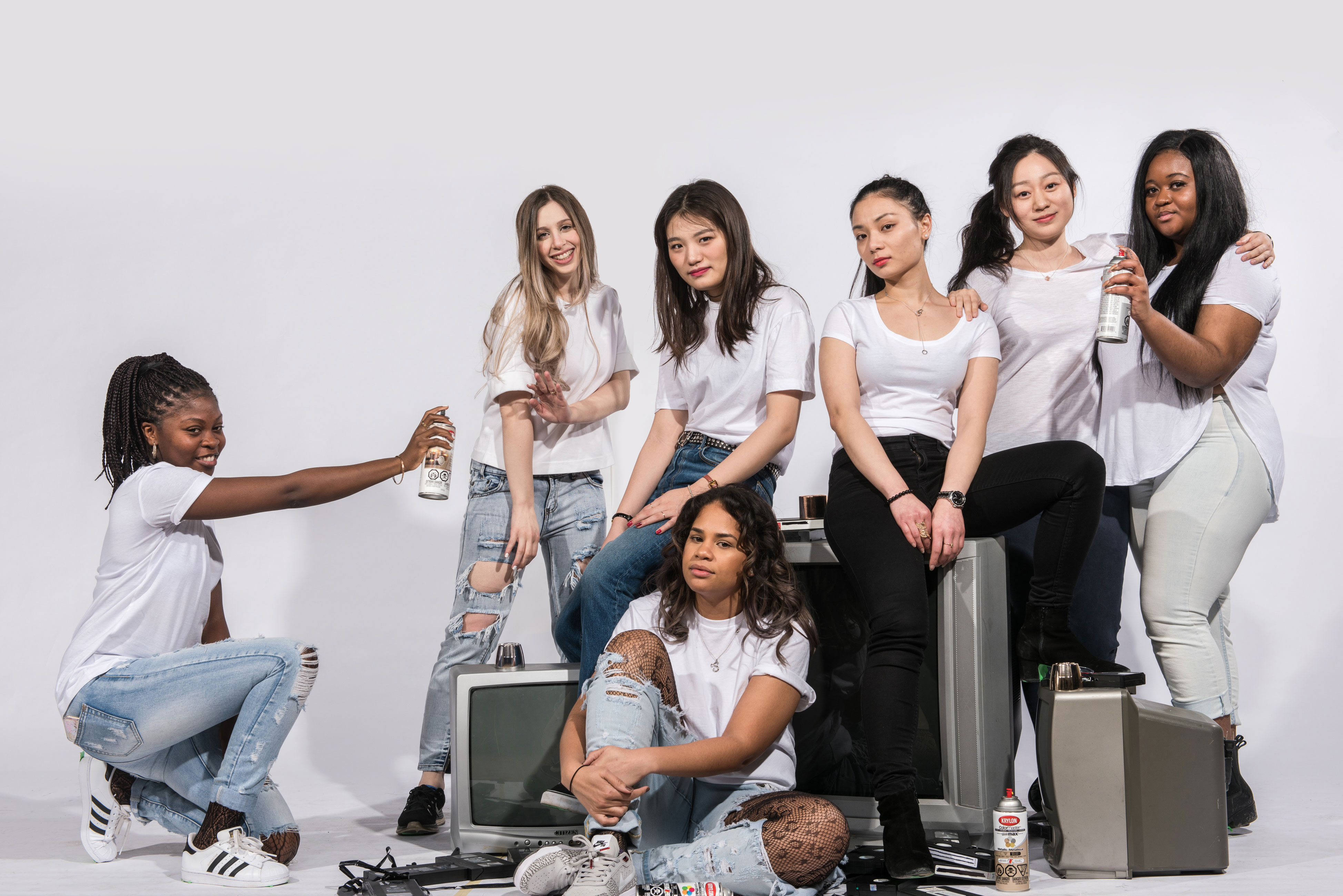 GraffiTee, a customized t-shirt e-tailer based in Montreal, allows the consumer to embrace the art of the street.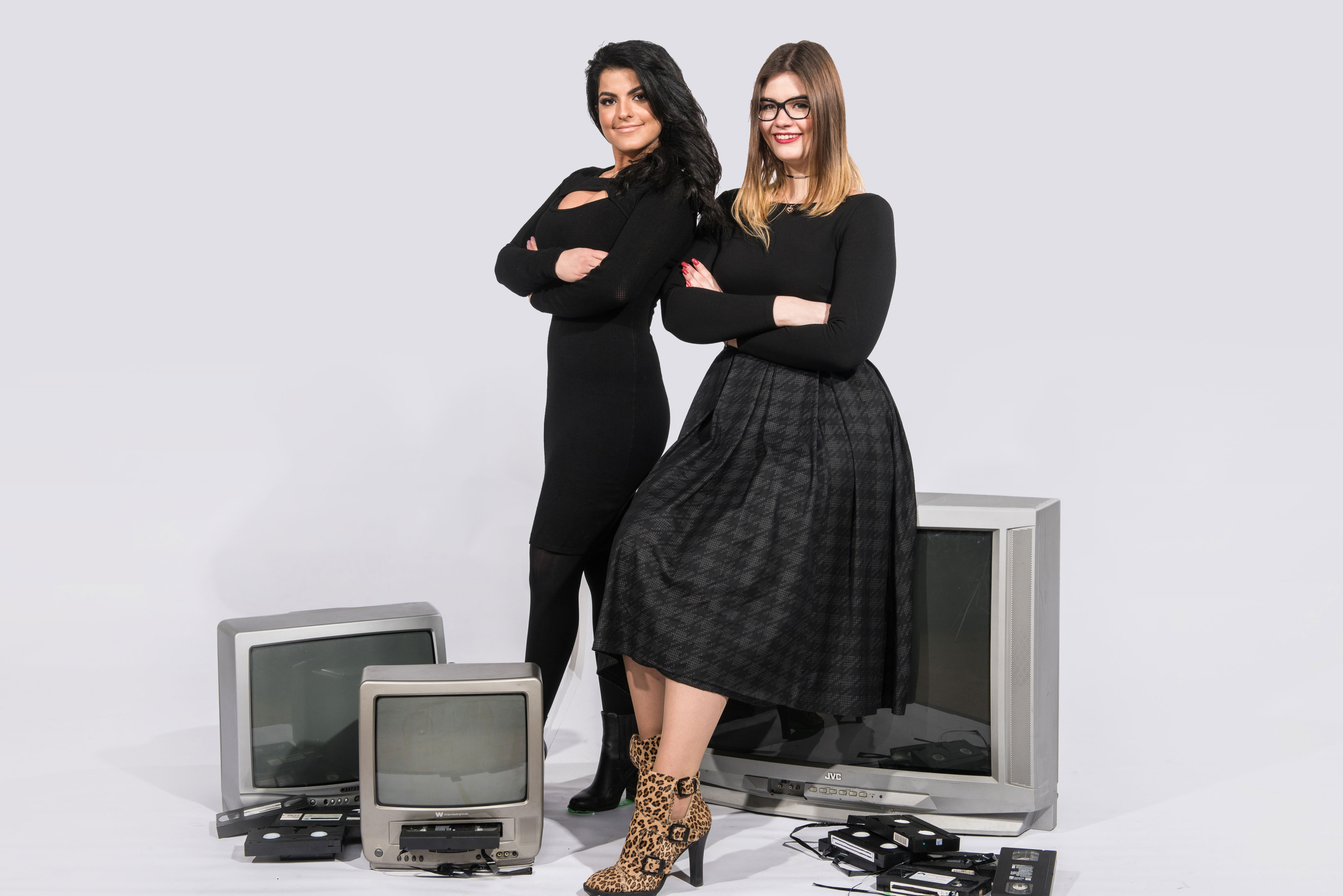 Here & Now offers a unique and personalized medium to high-end home beauty service platform. Our clients are young professional women between 25 and 45 years old. Our beauty service platform, Here & Now, focuses on the safety and ethical aspect of the business by working with certified beauty specialists.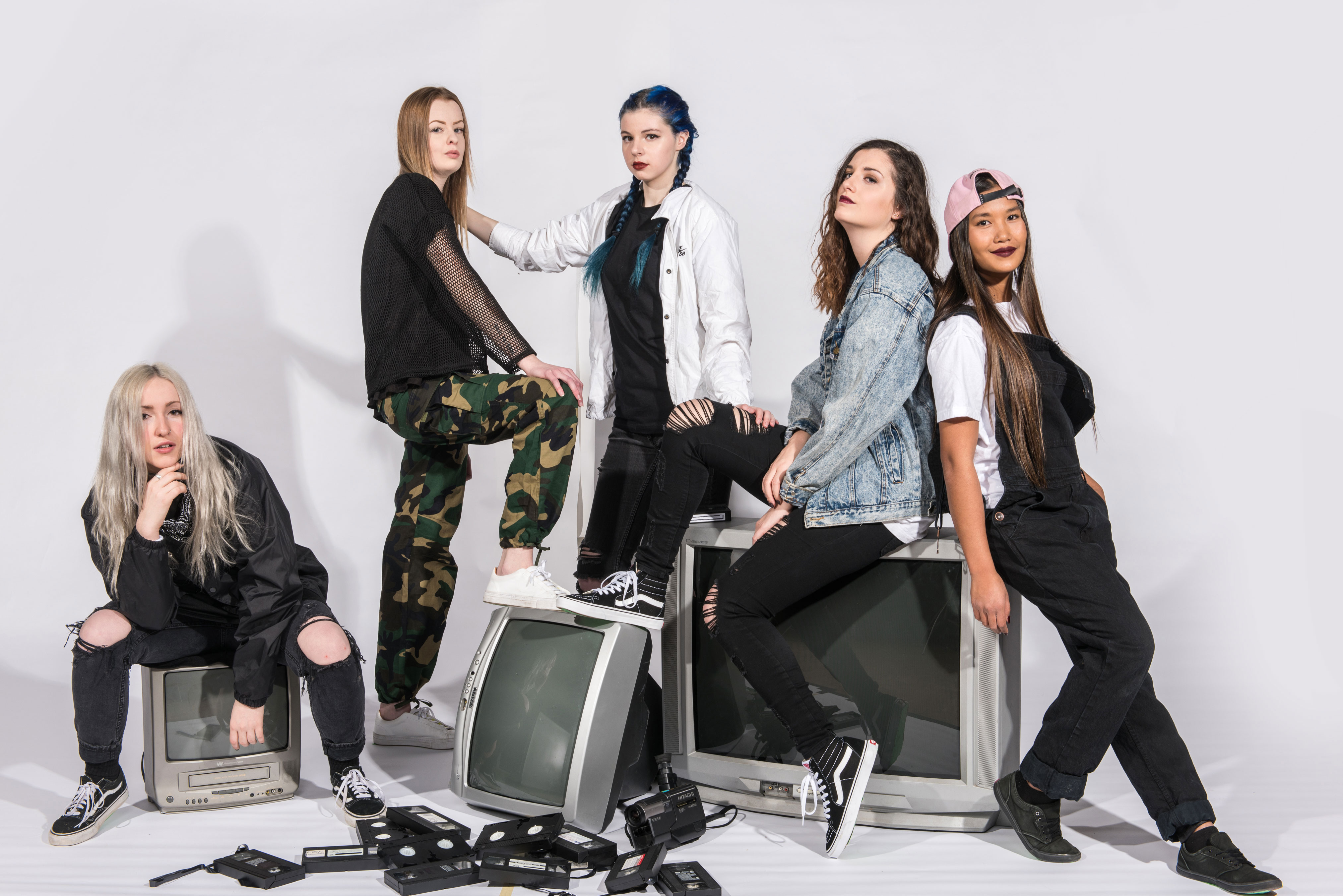 IDENTI.T is the very first Montreal brand to unite ethics, modernity and trends under one banner. The brand is committed to abolishing gender barriers by creating genderless street wear garments designed to celebrate this new, youth-oriented lifestyle movement.
Authenticity . Equality . Love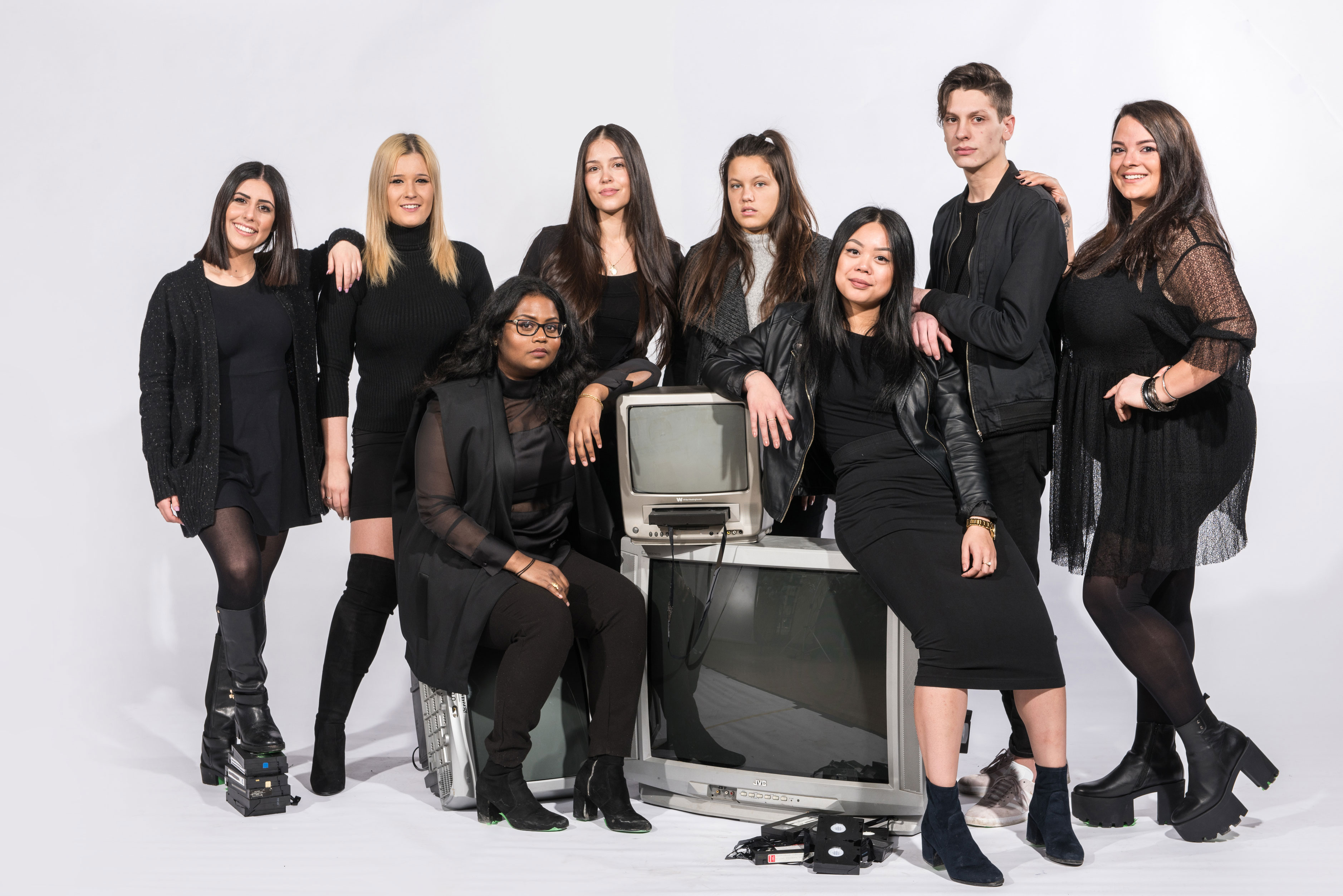 ISA is an online vertically integrated retailer based in Montreal, continually working to offer women trendy and stylish modest wear. We seek to inspire the strong, beautiful and bold woman's wardrobe with garments of quality, variety and vibrancy. Our designs translate strength and poise that empower and encourage women to bloom in ISA.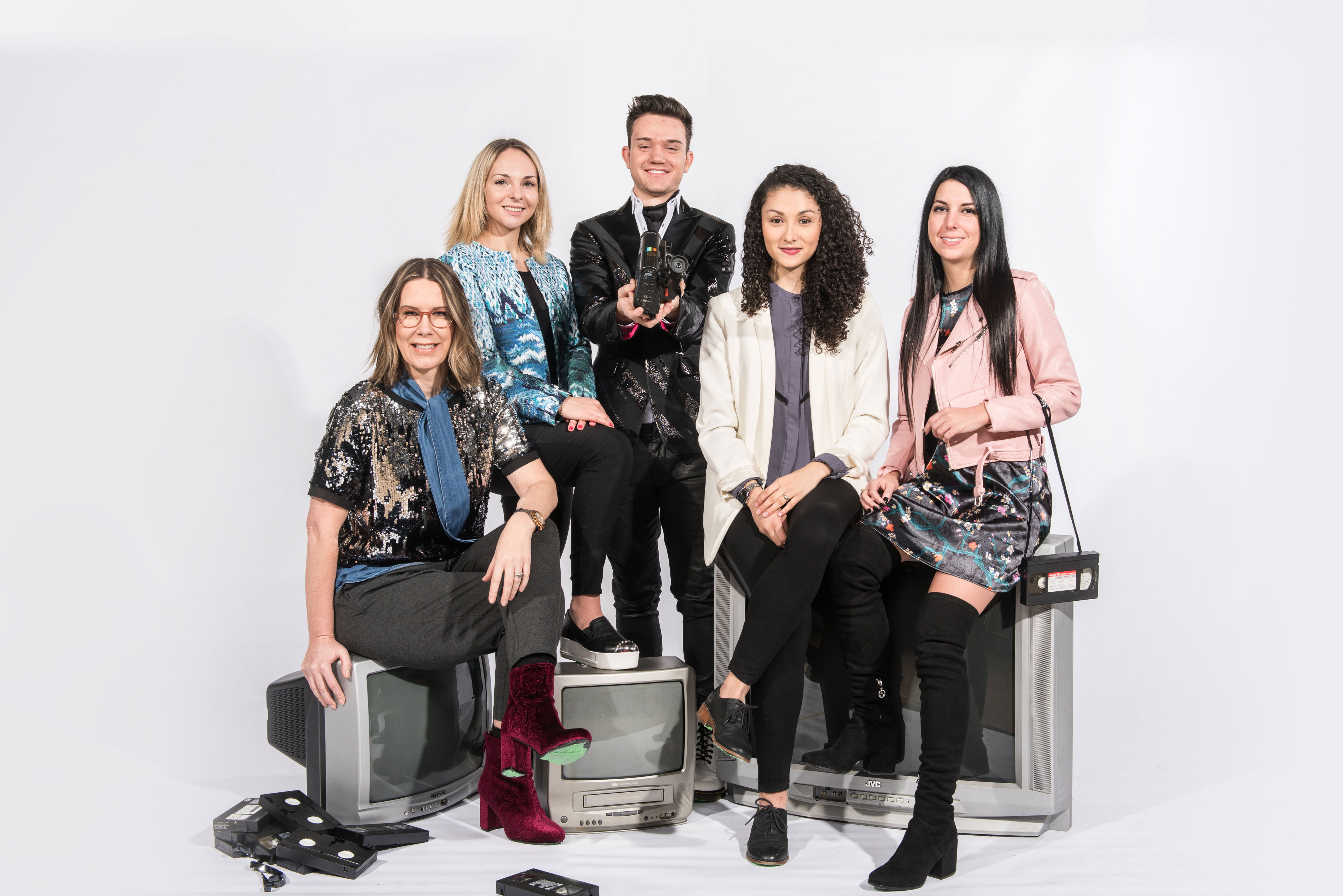 Les Friguées offers a variety of unique, trendy, and flattering clothing pieces for the modern woman who wishes to extend her wardrobe without the costly investment. We offer an intelligent rental alternative for our innovative wardrobe which alleviates the burden of overconsumption.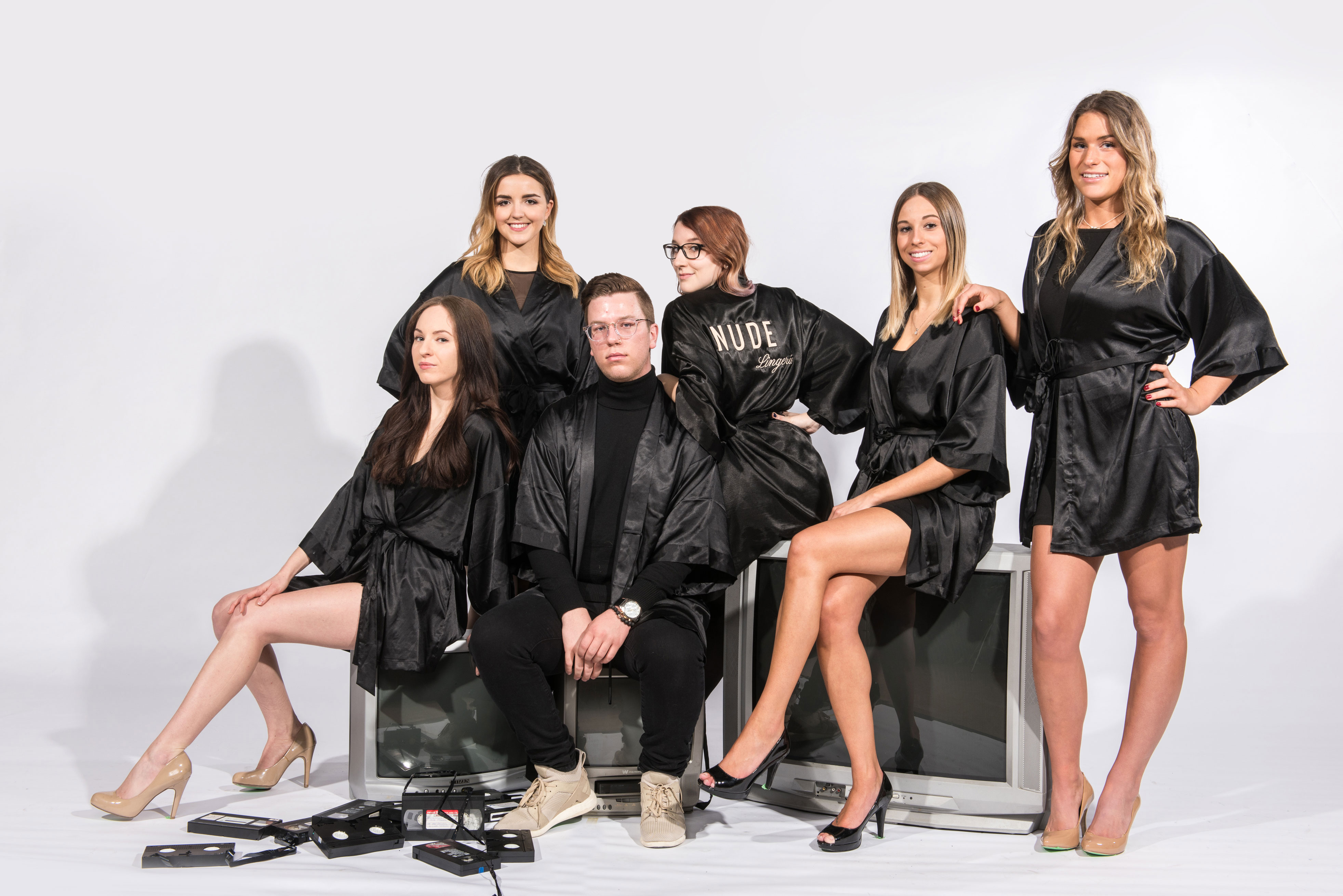 Nude is a 100% made in Quebec lingerie company offering skin-tone underwear, available in several shades that match various skin tones. Our mission is to revolutionize the world of lingerie by accentuating ethnic and body diversity. Nude is committed to being eco-responsible in every step from its production, to local manufacturing and the recuperations of its products at the end of their product lives.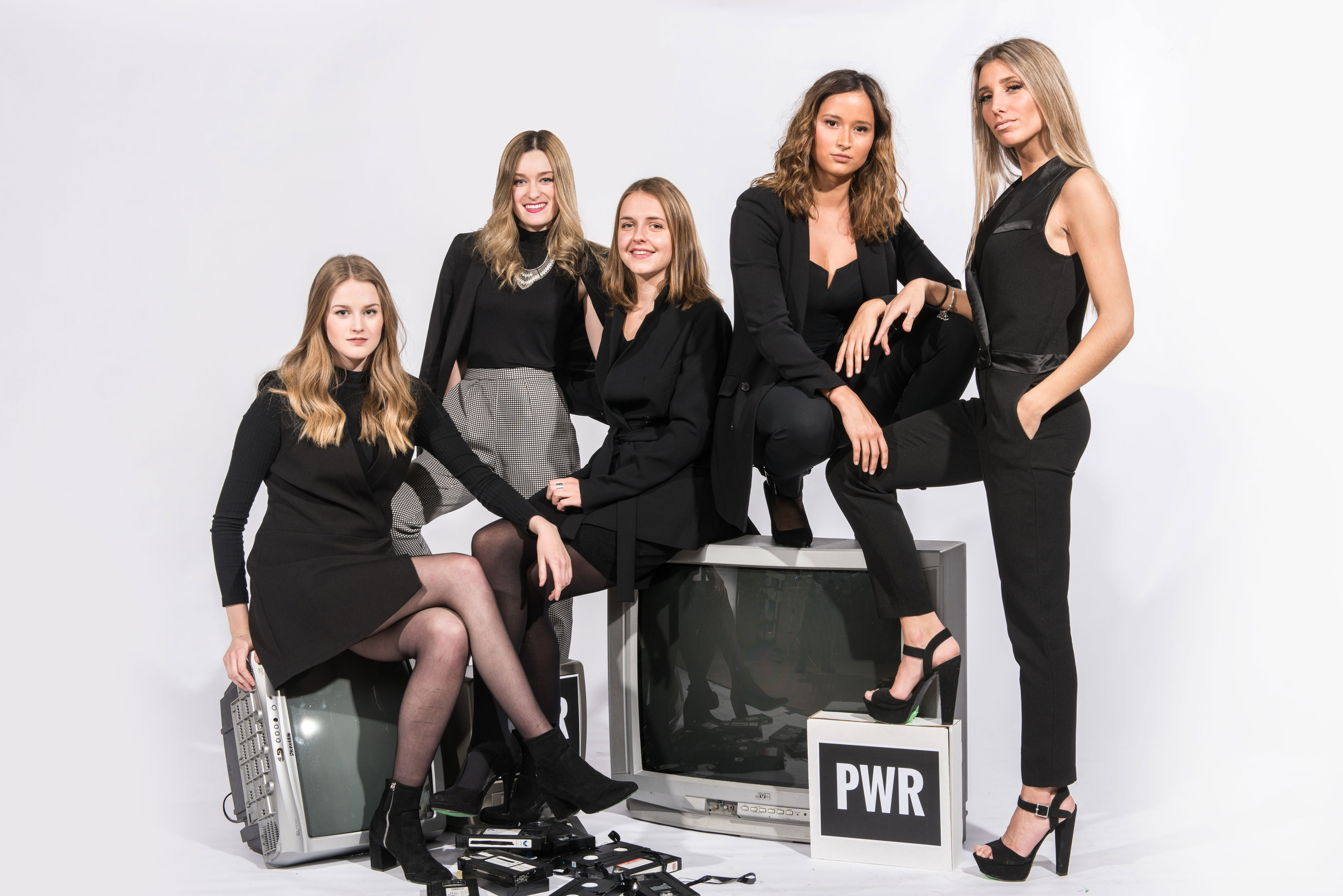 PWR is a vertically integrated Québec based e-tailer of women's suiting providing the consumer with a sense of empowerment.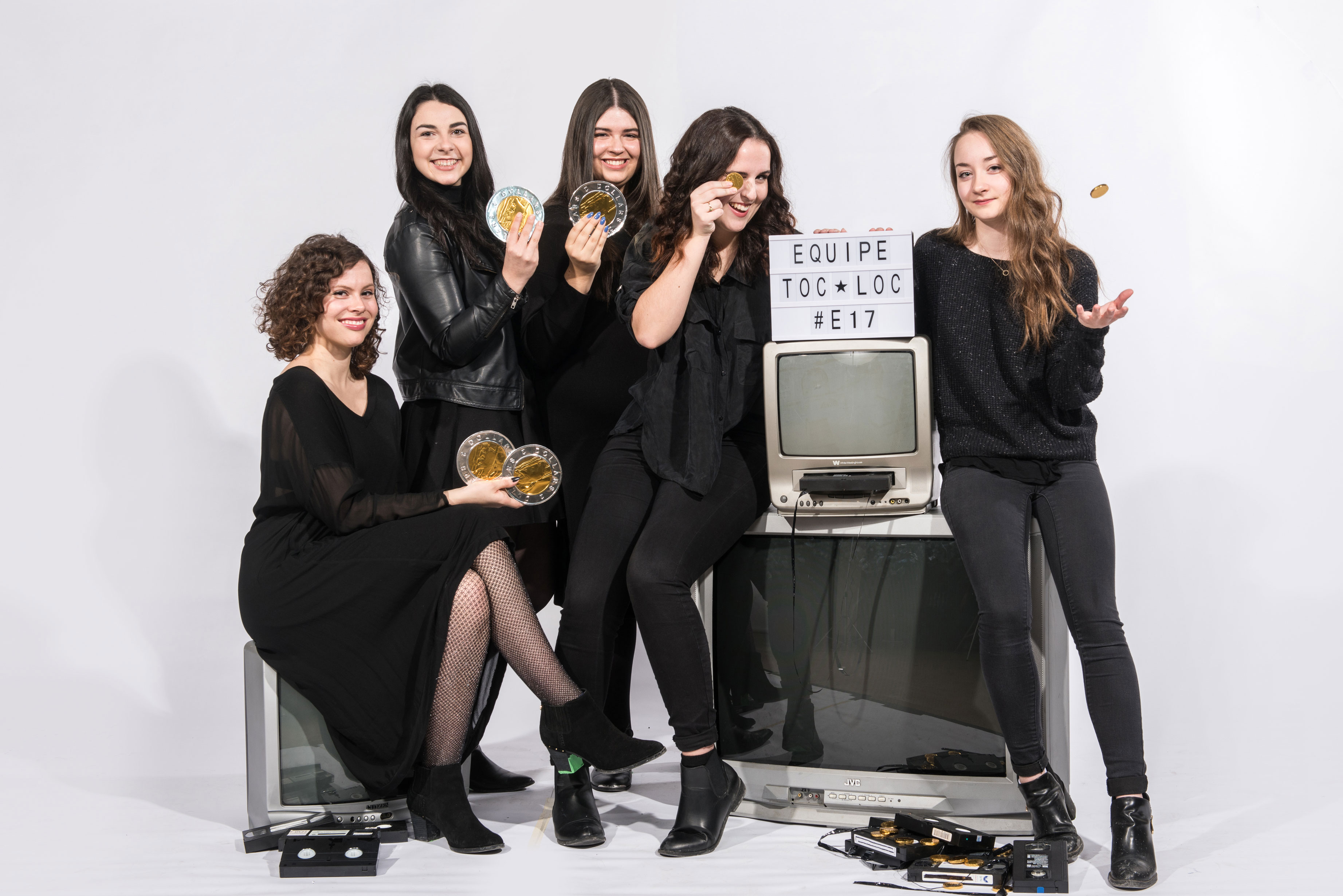 Our mission is to create a new consumption-based community through a virtual door-to-door platform. By providing marketing to Quebec-based companies, our company wants to make a difference in Quebec by collaborating with individuals, fund-raising organizations or local product consumers.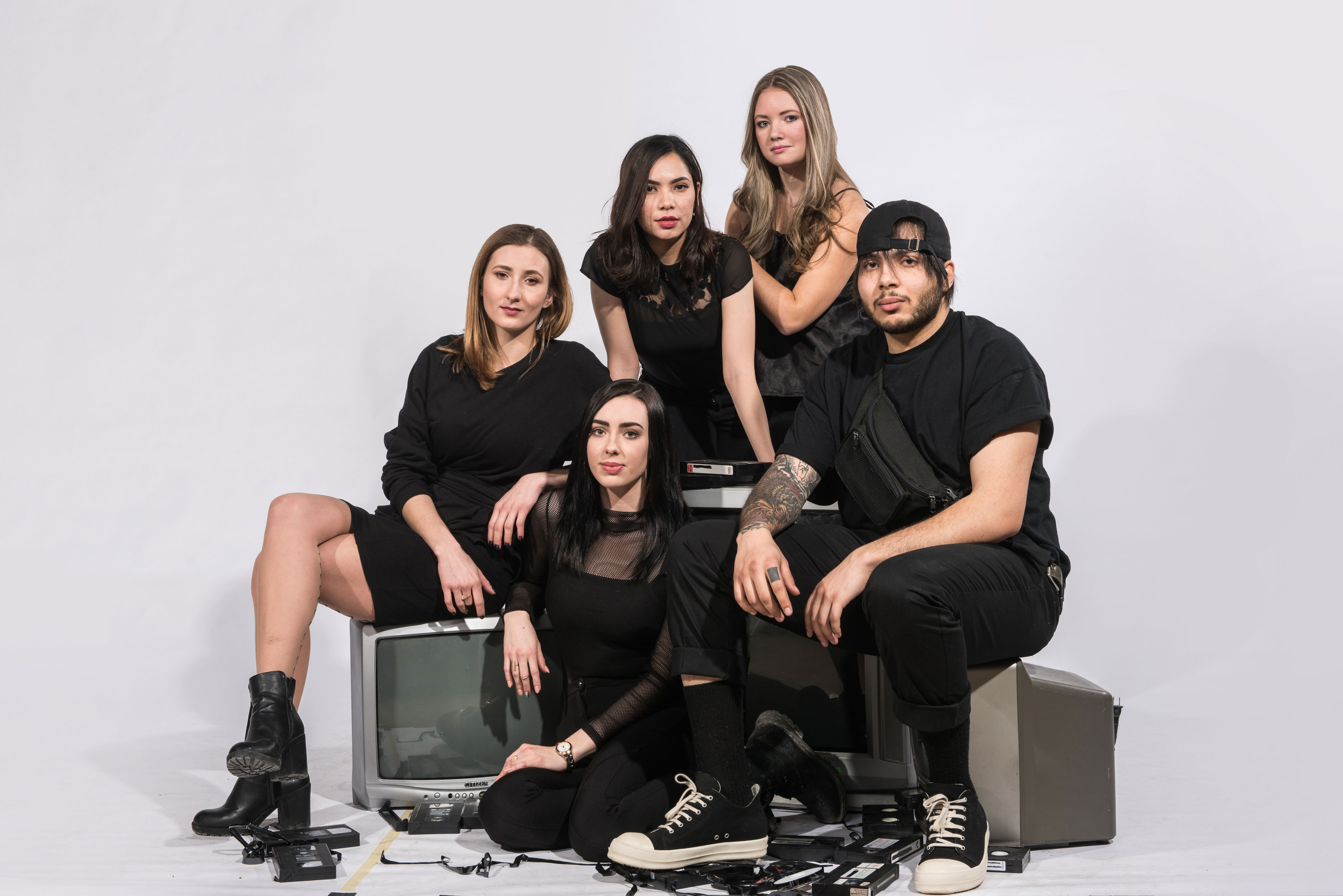 UTRHVN is a vertically integrated e-tailer based in Montreal, merging technology and avant-garde design to create accessories for the digital intellectual.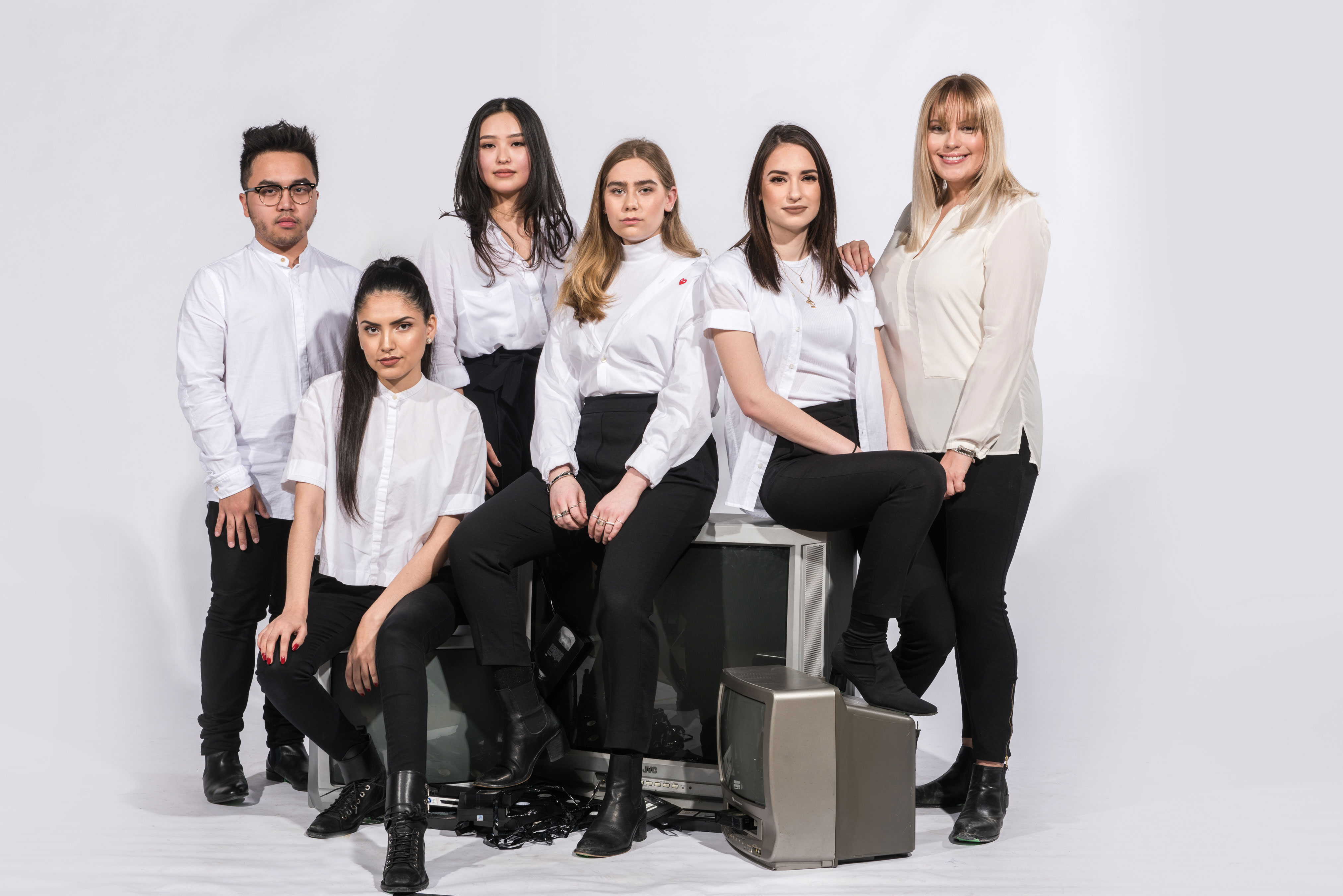 Whillar, a Canadian based outerwear manufacturer, offers men the ultimate blend of performance and tailored aesthetics.
Watch the memories video from ENTREPRISE 2017
Watch the ENTREPRISE 2017 Opening & Descriptive video
Watch the entire ENTREPRISE 2017 show :